Last modified on April 24th, 2018
By Elizabeth Millar
It's no secret that AppFolians have huge hearts. AppFolians are passionate about giving back to our local communities and making a positive impact through volunteer service. To encourage and support involvement in our local communities, AppFolio provides all full-time employees who have completed six months of employment with eight (8) hours of Volunteer Time Off per year. And just last week, several AppFolians took advantage of our VTO policy (Volunteer Day Off) to spend some time giving back to two local organizations.
AppFolio's Crew at the Zoo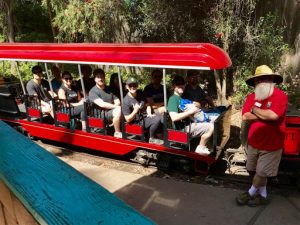 At the Santa Barbara Zoo, a group of AppFolians gave their time to work on the zoo's train tracks. Our team was on point for railroad maintenance to make sure the screw heads that hold down the wood planks were visible and cleared of any debris. The train is now in tip-top shape to give families tours of the zoo's beautiful grounds and of course, educate them about the animals along the way.
More than Fun in the Sun at the Beach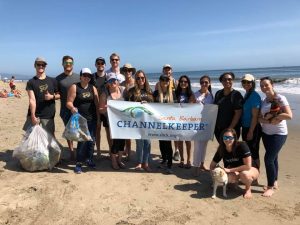 At Butterfly Beach in Montecito, 16 AppFolians participated in a beach clean up in partnership with SB Channelkeeper. At first glance, the beach looked pristine, but in a few hours, we collected 56 pounds of trash and almost 40 plastic straws, which helps support the local Skip the Straw campaign! It was a gorgeous day to be outside and a fun opportunity to work together to keep our community beautiful. Just a reminder to beach-goers, please remember to dispose of your trash or bring an extra bag to take it home with you. Every bit helps!
Looking Ahead: Rise Against Hunger
As we look toward the summer, AppFolio is working with Rise Against Hunger to plan a meal-packaging event to support the movement to end hunger by the year 2030. We're looking forward to seeing the difference we can make in the lives of people who struggle to get enough food for themselves and their families.
You Might Also Enjoy: