Last modified on July 10th, 2017
By Elizabeth Millar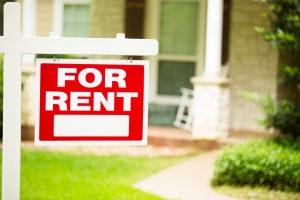 There's a general perception that finding residents is easy because renters are relatively abundant and often found within the first few days of posting an ad. But with more properties being built in some of the major cities and new management companies popping up every day, it can be hard to find renters for your properties among the competition.
Modern renters are venturing away from Craigslist to find their next home, which means you need to venture away, too. There are marketing methods, tips, and tricks that you can utilize in parallel with what you're already doing that could bring in more renters for your rental properties. And ultimately, you'll find better-quality residents which will lead to lower vacancy rates, happier owners, and more money in your pocket as the property manager. (Keep in mind, high-quality is relative to your specific properties, but in general, you want someone who will resign that lease year after year.)
If you're set on Craigslist advertising, here's a trick.
Many property managers will only place a single ad for their available rentals on Craigslist. The challenge with Craigslist is that you can easily become lost in the sea of competing rentals (and the same can be true for property listing websites). A best practice is to re-post your advertisement every three days to ensure that it's fresh and gets new eyeballs on it. In many large cities, your ad can be on page 3 after only a few hours. Be sure that you don't post a similar ad to the same category any more than every 3 days with a single Craigslist account. This will lead to you getting flagged by Craigslist and if you do this a couple times, they may delete your account. (I have tested this theory.)
Find more renters on property listing sites.
While Craigslist is a popular website for prospective renters to find your listings, you may be missing out on potential high-quality renters that can be found elsewhere. So where could we look for residents without spending a lot of extra time?
Beyond Craigslist, there is a plethora of online marketing platforms that are great for advertising your rentals and attracting higher-quality renters. Some people look for rentals on other sites. Many times, people that are moving from one area of the country to your area will not look to Craigslist as their first resource. Many times these people will look to sites like Rent.com, or Hotpads.com, etc. [Read: 5 Rental Sites for Listing Your Properties in 2016]
Many property managers don't have time to place an advertisement on each online rental website. That is where online syndication companies can take your standard listing and distribute them among a number of websites for you. This is a great time-saving opportunity and allows you to cast a large net to attract a wide range of quality and quantity of residents, with minimal effort.
Another avenue to consider is social media. Sites like Facebook and Twitter get millions of visits a day from potential renters, so why not post your vacancies on these channels? You're building brand awareness and engaging with potential and current customers at the same time as you are filling your properties.
Technology can streamline the vacancy listing process for you.
There are a number of online syndication companies that provide the type of service mentioned above. That is one of the great things about the AppFolio marketing platform. If you're an AppFolio user, with the push of a button, 100% of your available rentals are distributed to all of the largest online rental marketing platforms that are available. This is an amazing time-saver and allows you to focus on more important items, while still allowing for greater marketing visibility.
Patrick Rogers owns Rents2Riches, a nationwide property management business coaching firm and is also the Principle Property Manager of Asurent Property Management located in Medford, Oregon.