Last modified on December 27th, 2018
By Aimee Miller
Tell us a little about yourself and your family.
I grew up in Santa Barbara, CA. During college I did some traveling and studied abroad in England and New Zealand and finished my education in San Diego. It was there that I met my wife and we've now been married for 14 years. We moved back up to Santa Barbara and have 3 daughters, ages 7, 9, and 12.
What do you do for fun?
My wife and I like to do fun outdoor activities with the girls. As a family we like to go to the beach or hike in the mountains. Everyone gets in the water and we all paddle or surf together. Other times we pile in the car and I'm the soccer dad. It's a lot of fun for us to share in these activities together.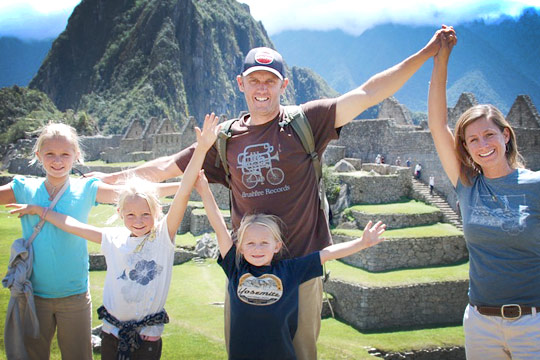 What do you love about Santa Barbara?
Apart from the natural beauty, Santa Barbara is an awesome community. We are fortunate to have strong universities like UCSB and Westmont and great companies here for the size of city we are. It's evident that the people in Santa Barbara want to be here. The large number of non-profits and charity groups add to the sense of community as well.
What is the best thing about working at AppFolio?
The best thing is knowing that we're really making a difference in our customers' business and in their lives. On the customer services side of the company you really feel that and it's very fulfilling.

What motivates you at work?
We are a fast growing company and it's ever changing. We are on the forefront of the next generation of business tools and that's exciting. On the services side, we are offering the best service and differentiating ourselves in this industry. As a growing company, to be able to make that impact is definitely motivating.
When you were a kid, what did you want to be when you grew up?
Garbage TruckAs a little kid I wanted to be a garbage man because I thought that would be pretty cool. As I grew older, I think my expectations and priorities shifted!
What is on your favorite iPod playlist?
My daughters recently hijacked my iPod and put Justin Bieber on it! Personally, I like a wide range of music that goes the full spectrum. We are also lucky to have great music venues here in Santa Barbara and my favorite place to listen to music is the Santa Barbara Bowl.
A Few More Questions…
1. Coffee or Tea? Coffee
2. PC or MAC? MAC
3. T-shirt or Dress shirt? T-shirt
4. Ski or Snowboard? Snowboard
5. Post-It or Gmail Task List? Post-It
6. Laptop or iPad? Laptop…but I need an iPad too!