Last modified on April 23rd, 2018
By Stephanie Vernon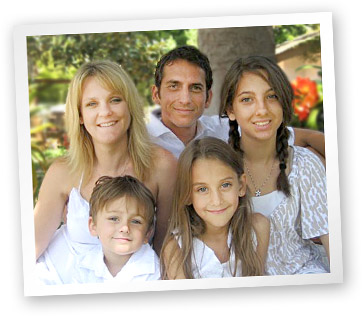 In our AppFolio employee interview series, we introduce you to the people responsible for making the company such a fun, intellectually challenging and dynamic place to work. Today we feature Oscar Gracia, Sr. Quality Assurance Engineer at AppFolio. His job is to make sure that every feature of AppFolio Property Manager meets the needs of its customers in an easy-to-use, efficient manner. Find out the questions Oscar asks himself and his team before releasing a new product or feature to you and other customers:
Tell us a bit about yourself. How did you find your way to AppFolio?
My name is Oscar Gracia. My wife Sarah and I have 3 amazing kids, Sierra, Savannah and Oscar Xavier. We live in the small surf town of Carpinteria, where I had previously worked for Microsoft, until they decided to close that office and relocate the employees to Mountain View. After visiting the Silicon Valley area, we decided we'd rather stay put. Luckily, around that time, I met my current QA Manager through a colleague. After hearing her go on and on about how amazing AppFolio was, I decided to check it out for myself. She was right. I was impressed. I've been fortunate enough to be a part of several different companies, of different sizes, in different stages, in different markets and I could tell, AppFolio was something special. So, after being interviewed by half of the engineering team, the CTO and CEO, I made the team.
As Sr. Quality Assurance Engineer, what do you do at AppFolio?
At a high level, I ask a lot of questions, ensure I get adequate answers, and then I verify them. Here are a few examples of the questions I ask and verify on a regular basis. What does this feature/story/task/chore mean? How will it work? Who will use it? What are the different scenarios in which they could/will use it? How is it being built? How can it fail? How will it perform under different scenarios? What's the automated test coverage for it? What needs to be tested manually? Then I get answers, make safe assumptions and start verifying.
Can you share some of your methodologies for testing AppFolio products?
I think one of the most helpful test methodologies an engineer can use is Exploratory Testing. It allows a tester to be creative and flow through the product in scenarios that a customer would find himself or her in, without being confined to a step-by-step script. This type of testing allows you to uncover high priority issues and pain points quickly. Getting quality feedback to our developers quickly is important in the type of agile environment that we work in.
What do you like most about your job?
The thing I love most about being in QA is that we get to work on a lot of new features/projects and view them from different perspectives. For a given iteration (sprint), a QA engineer will work on multiple features/projects, related to the same product but very different, which keeps things fresh and exciting. Additionally, what we do enables us to understand the different perspectives of a project. From the Customers perspective, to Support, to Engineering, QA needs to understand each perspective in order to ask the right questions.
What are some of your interests outside of work?
Any thing that requires being active and being with my family. Living in a place with nice weather all year round makes it pretty much mandatory that you be outside. I'm also big into boxing. My father is a professional boxing coach and I work as his assistant. Some day, I'll run my own boxing gym and have my kids be my assistants. Yes, I teach my girls to box.