Last modified on August 21st, 2020
By Stacy Holden
A recent article from GlobeSt.com suggests that the multifamily market will see higher vacancy rates and lower rent growth this year. Although the impact will differ from market to market, owners and operators of multifamily property should understand how inbound leasing demand is changing in 2020.
In this article, we'll look at some specific pricing, lease concession, and revenue management strategies to help multifamily investors succeed in today's market.
Challenges This Year and Next
As actor Kirk Douglas once said, "No matter how bad things are, they can always be worse." That may appear to be true, at least over the short-term. However, multifamily managers may recall that back in 2008, things were a bit scary too. But we've been there before and with clear eyes, we can get through this again.
To be sure, owners and operators of large multifamily portfolios can breathe a sigh of relief that they're not in the retail or hospitality business. But with that being said, stakeholders should still be prepared for what may lie ahead.
In the "2020 Mid-Year Multifamily Economic and Market Commentary" report, Fannie Mae expects multifamily demand to continue softening due to increasing unemployment and a challenging economic environment:
The multifamily vacancy rate could rise to 6.25% by year-end 2020 due to negative job growth, future employment uncertainty, and completions outpacing demand

Rent growth is expected to decline, taking back the gains seen in Q1 2020, with rents expected to decline by 1.0% to 1.5% for 2020

Net absorption for the second half of 2020 is estimated to be a negative 34,000 units, although absorption is still expected to remain positive for the entire year

Lease concessions

are up among all property classes, but appear to be stabilizing, with 25.5% of all multifamily units offering concessions as of Q2 2020

Softness in the performance of Class A properties may be a sign of things to come in Class B and C

New lease executions were at a year-over-year increase of about 10% through the first week of July, while lease renewals appear to have fallen into negative territory over the past few weeks

In addition, the increase in residents transitioning to month-to-month leases rather than annual renewals makes it difficult for property managers to predict occupancy levels and rent rolls
While multifamily stakeholders can't control the economy, there are specific lease pricing, concession, and revenue management strategies that can help investors succeed in today's market.
Revenue Management and Leasing Demand
Pricing and revenue management (PRM) systems take the guesswork and emotion out of pricing decisions. Although the current news isn't good, it's important not to overreact and price units so low that occupancy gains are achieved, but at a very steep cost.
By taking into account factors such as exposure and competition to create targeted pricing adjustments, management can create concession strategies to drive the most amount of leasing demand while losing as little revenue as possible:
While humans are prone to implement price changes across the entire apartment community, revenue management systems operate at a granular level to spot an asymmetry in demand. For example, although leasing activity may be declining overall, the system may see that demand for 2-bedroom units is actually increasing, and can adjust pricing accordingly, generating performance above the market average.

Revenue management systems can also identify cyclical changes faster and more accurately than people can. So, even though Fannie Mae expects vacancies to continue rising through year-end, system algorithms may indicate that demand has begun to increase again. While the competition is still lowering prices and losing income, a good

revenue management

system can recommend adjustments to profit from leasing demand.
Increasing Multifamily Yield with Revenue Management Software
Revenue management may hold big opportunities for multifamily properties, according to a recent article from the CCIM Institute. The question, of course, is just how big those opportunities might be.
To help answer that question, it's important to understand how revenue management works in the multifamily industry. Also known as yield management, revenue management software is used to automatically determine the optimal lease rate that will yield the maximum demand at the highest possible revenue value. 
Because revenue management operates at the individual unit level, results are unique to the supply and demand characteristics of each property and neighborhood, and are driven by the market's pricing efficiency. For example, different floor plans within the same property may experience different market pressures that impact pricing. Inefficient or poor pricing structures often generate the greatest opportunities and higher yields.
Multifamily revenue management and pricing systems should be invisible to residents, while at the same time meeting their expectations by offering the best value or price. Rather than offering a "one-size-fits-all" lease concessions, revenue management can create nearly unlimited move-in, lease term, and move-out incentives based on a resident's unique needs. 
In turn, on-site management and leasing agents are able to focus on more productive activities such as signing leases and providing exceptional customer service, rather than focusing on making a deal with every resident that walks through the leasing office door.
Lease Concessions and Pricing Strategies in 2020
The main goal of a revenue management system is to maximize annual operating revenues. However, increased revenues are not always generated by focusing on raising prior rents, or positive "trade-outs." 
Why Trade-Outs May be Negative
In today's market, there are a variety of reasons why negative trade-outs may occur over the next 12 months:
Prior rent was based on a lease term that contained a premium

Base rents decline across the board if the recession continues to grow

Prior upfront concessions artificially increase the gross rent, causing a trade-out to appear negative when it really isn't

Misalignment of lease expirations between high and low seasons also create the appearance of a negative trade-out

Vacant units are (accurately) priced by the revenue management system lower than existing pre-leased units, creating a negative bias compared to the units on notice
Revenue Management Strategies to Succeed Today
Multifamily operators who have a strong understanding of how to use a revenue management system are awarded with an over-sized advantage compared to competitors who think they know their systems, but don't. 
While a revenue management system can offer a powerful competitive advantage during a recession, revenue managers may need to get more hands-on during periods of short-term market volatility:
Lowering the leasing velocity weeks (LV) forces the revenue management system to respond more quickly to changes in the marketplace

Maintaining new lease pricing while holding renewal rates flat may help with expiration management depending on the market, provided that results are closely monitored

Lower rents may be a more effective means of driving leasing activity, especially if on-site managers and tenants get used to offering concessions that aren't required by the local sub-market

Capping rent increases at just a few percent may leave money on the table, especially if increased rents are still below market rates and leasing activity continues to remain strong
As the old saying goes, it pays to expect the best, plan for the worst, and prepare to be surprised. 
While there are real reasons to be concerned, multifamily owners and operators should stay calm, create a plan, and take advantage of the opportunities the market offers to instill better lease concession strategies and revenue management processes.
About the Author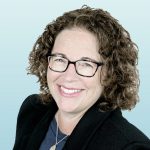 Stacy Holden has over 20 years of experience in multifamily property management and currently serves as a Sr. Industry Principal and Director at AppFolio. A former controller of one of the largest property management firms in the Northwest, Stacy has firsthand experience in property management and is an expert on how organizations can leverage technology to solve urgent business challenges. Prior to AppFolio, Stacy spent several years in the real estate technology group at Intuit.