Last modified on July 12th, 2017
By Alexis Hammond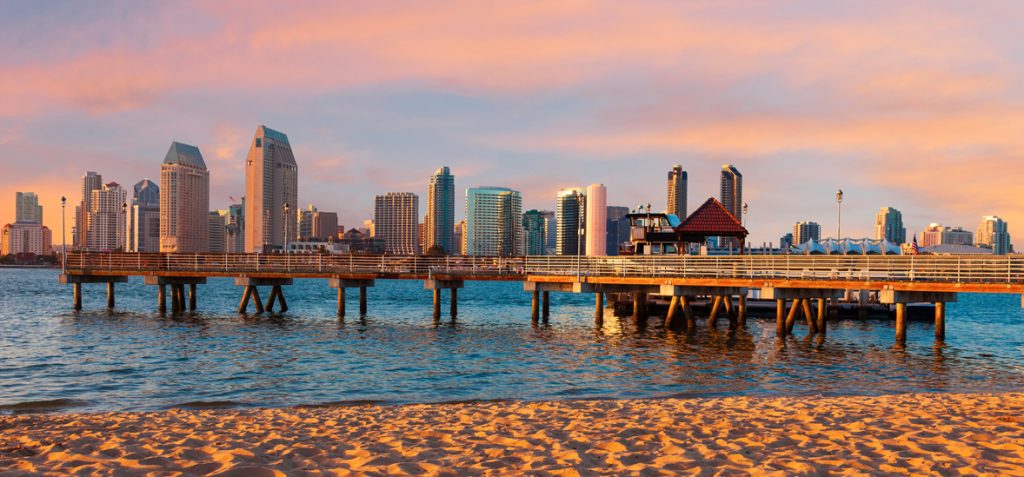 According to a recent study from the real estate school at the University of Southern California, rents across San Diego County are projected to rise faster than rents elsewhere in Southern California over the next two years. The spike in rent prices is driven by a lack of construction, combined with an influx of new residents due to the robust economy in San Diego County.
Sluggish Construction Set to Keep Rent Prices High
In 2015, only 6,273 permits were issued for multifamily homes in San Diego. This is roughly one-third the number of multifamily home construction permits issued in Los Angeles County during the same time frame. Most of the multifamily residences going up are in the submarkets of Downtown San Diego, Clairemont/Linda Vista Mission, and Mira Mesa/Rancho Bernardo.
Officials do not expect the number of new construction permits to rise, given the high amount of conserved land in San Diego. With much of the city's available land protected for open space, endangered species, or flood control, the city may have passed its housing boom.
When the population is growing faster than new housing options for San Diego residents, rents climb.
Full Market Encourages Raises in Rent
As of June 2015, the city of San Diego enjoyed an occupancy rate of 95.4 percent, compared to 96.5 percent in 2014. Axiometrics defines anything over 95 percent as a "full market," meaning that apartment seekers find few to no vacancies in desired locations.
MarketPointe found that just 2.46 percent of apartments in San Diego County were vacant as of March 2016, with the tightest rental market in downtown San Diego. Throughout the county, the average rent was $1,618 for the same time frame.
Adding to the problem is the conversion of many carriage houses, granny flats, and cottages into short-term rentals for online websites like AirBnB or HomeAway. These units were formerly on the long-term rental market, expanding the options for renters. As long as these unit remain off the market for renters, renters will face reduced options when searching for their next apartment.
When the market is full, landlords tend to have multiple qualified applications for every opening. As a result of the very good landlord market, property owners are able to raise rents.
In June of 2015, the average rent paid was $1,777, up $103 from June 2014. This reflects an annual effective rent growth of 6.1 percent.
Record Rents in Top Desired Neighborhoods
In some San Diego neighborhoods, rent has increased so dramatically that long-term residents are forced to leave the metro area for the outlying suburbs. The metro rent market in San Diego is the ninth priciest market in the U.S., while San Diego is only the 27th city in terms of income earned. This discrepancy leaves many in the city struggling to afford San Diego landlords' new prices.
Neighborhoods that are among the hardest hit at present include North Park and Hillcrest. Peak rents are expected to spread to other neighborhoods due to the influx of residents and lack of new construction rentals easing the market.
Some Renters Fleeing San Diego Over Rent Spikes
Some San Diego residents are trying something unusual in an effort to decrease their expenses: They're moving to Mexico. Apartments for rent in the greater Tijuana area cost one-third of comparable units in San Diego, sit just 15 minutes from the border, and offer beach views and the safety of a gated community.
It is clear from this dramatic action, as well as from the tide of renters heading to the suburbs when landlords try to raise rents, that many find the steep prices in San Diego unaffordable. If these trends continue, landlords may have to stabilize rent hikes or lower rent prices in an effort to woo attractive tenants to remain in the metro San Diego area.
At present, the market is still tight and landlords may continue to charge a premium. However, San Diego property owners should pay attention to average rents and vacancy rates in the months to come and position their open units to rent competitively as the demand fluctuates.