Last modified on September 15th, 2017
By Christina Burch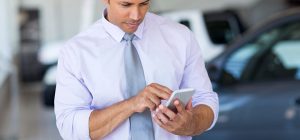 Did you know that the average mobile user in the United States spends up to 5 hours a day on their cell phone?
For property managers, it's essential that you're effectively reaching your customers where they're spending most of their time. But juggling communication with renters and property owners can be quite overwhelming.

Streamline renter communication and boost connectivity with AppFolio Property Manager.