Last modified on September 7th, 2022
By Megan Eales Monroe
Welcome to the second half of our two-part series that explores US cities to discover what's happening on the ground.
Within fewer than twenty-four months, COVID-19 and the many changes it ushered in created a newfound sense of urgency among renters. Prior to the pandemic, populations among select metropolitan areas swelled as soaring rents pushed tenants out of comparatively more expensive cities. COVID sped up this movement, and while what we've summarized here — the pandemic and subsequent population exchange between US metropolitan areas — is the most visible shift within real estate, it's one detail of a larger, more diverse mosaic. In the first episode of this series, we took a look at the big picture data and insights. In this episode, we'll dive deeper into three specific cities and address how property managers are responding.

Join us on this episode of The Top Floor, as we explore rental markets in Dallas-Fort Worth, Miami, and Atlanta to discover what's happening on the ground. We speak with JC Castillo, President and CEO of Velo Residential, and Abbi Ratliff, Broker for Seven Hills Rentals, Inc., to gain their expert insights into rental patterns from both the renter's and the manager's angles. 
What's pushing or pulling renters into new living situations? And what can property managers do to respond to evolving tenant preferences and become more competitive? We talk with renters and property managers, as well as experts from AppFolio, about what the research says to answer these questions and more. Tune in.
Listen Now:
Meet Our Guests:
JC Castillo
President and CEO, Velo Residential
JC Castillo is the President and CEO of Velo Residential, a fee based property management and renovation services provider in Dallas-Fort Worth. JC is an expert operator that has spent the last decade plus helping multifamily owners and investors profitably navigate the ups & downs of a full market real estate cycle. He's also the Founder and Principal of Multifamily Property Group (MPG), a Silicon Valley based private equity firm that has owned, repositioned and operated thousands of apartment units in Texas since 2006.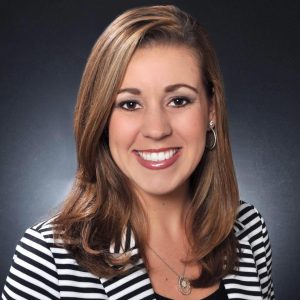 Abbi Ratliff
Broker, Seven Hills Rentals, Inc.
Abbi Ratliff is the Broker for Seven Hills Rentals, Inc. in Rome, GA. She grew up around property management her entire life as her mother owned a property management company since 1985. From a young age, she knew she wanted to take over the family business. She attended Kennesaw State University and while she was there, obtained her Georgia, Alabama, and Florida real estate licenses. After college, she and her husband moved to Panama City Beach, FL where she became the Broker of her grandparent's real estate firm. At the time, she was the youngest active Qualifying Broker in the Panama City area. After several years of selling real estate, she moved back home to Georgia with her family and became the Broker for Seven Hills Rentals, Inc. Since becoming the Broker, there has been substantial growth within the company and it has managed close to 1200 rental units in the Northwest Georgia and Northeast Alabama areas. The team adapts quickly to the ever-changing needs in property management. When she is not working, she enjoys spending time with her husband and five-year-old twins. 
Jordan Brooks
Senior Market Analyst, ALN Apartment Data, Inc
Jordan Brooks is a Senior Market Analyst at ALN Apartment Data, Inc.  His efforts focus on integrating public datasets with ALN's market data to develop actionable insights. In addition to speaking at affiliates around the country, Jordan writes ALN's monthly newsletter analyzing various aspects of industry performance and contributes monthly to multiple multifamily publications. He earned a master's degree from the University of Texas at Dallas in Business Analytics.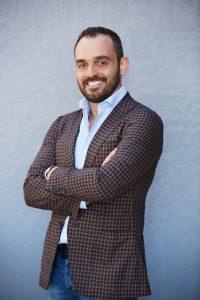 Max Sharkansky
Co-founder, Trion Properties
Max Sharkansky, co-founder of Trion Properties, oversees all aspects of acquisition, disposition, and property analysis for Trion Properties. Since founding Trion Properties, Max has led the acquisition, renovation and disposition of over $300,000,000 in mismanaged and distressed assets, primarily in multifamily. Prior to co-founding Trion Properties, Max was a Senior Associate at Marcus & Millichap from 2002 through 2006. While at Marcus & Millichap, Max managed the sale of several million dollars in real estate throughout the continental United States, specifically in the multifamily arena, elevating him to one of the top-ranking brokers in Los Angeles, California. Max graduated from Loyola Marymount University where he earned a Bachelor's degree in Business Administration with an emphasis on Finance.
Stacy Holden
Industry Principal & Senior Director, AppFolio Inc.
Stacy has over 20 years of experience in multifamily property management and currently serves as an Industry Principal and Sr.  Director at AppFolio. A former controller of one of the largest property management firms in the Northwest, Stacy has firsthand experience in property management and is an expert on how organizations can leverage technology to solve urgent business challenges. Prior to AppFolio, Stacy spent several years in the real estate technology group at Intuit.
Episode Transcript:
Sean Forster: You're listening to The Top Floor, a podcast featuring critical conversations around property management, community associations, and real estate investing. I'm your host, Sean Forster, an industry trend researcher at AppFolio. Once a month we embark on a narrative journey into the height of industry disruption. And with the help of thought leaders and change-makers, we bring you the insider knowledge that's fueling our industry's future. Now let's turn it over to Megan, who will take us through today's episode.
Megan Eales Monroe: Welcome to the second-half of our two-part series exploring US cities and how renter migration patterns have changed. To recap: in just under two years, a handful of lifestyle and economic shifts created a new-found sense of urgency among renters. But even before the pandemic, certain metros saw a rise in populations, leading to a surge in rent costs that pushed many renters out to less expensive cities where the cost of living was lower. On top of that, when remote work became the new normal for some types of jobs during the pandemic, an influx of renters in expensive cities like New York, Los Angeles and San Francisco started seeking out more affordable areas, such as the Sun Belt states. Which brings us to part two. 
Today on The Top Floor we'll discuss some of those Sun Belt cities, including Dallas-Fort Worth, Miami and Atlanta, to discover trends influencing renter's new living situations, and what property managers can do to respond to evolving renter preferences and become more competitive. And just as we did in part one, we'll use AppFolio's recent survey of renters in five major metros to get a better sense of how their expectations and needs have changed.
Megan Eales Monroe: Real estate in the Sun Belt continues to shine. Hot spots in metropolitan areas like Dallas-Fort Worth, Atlanta, Miami, as well as many other pockets of Florida. have grown exponentially in terms of population. And the trend toward renters moving into these secondary cities was apparent even before the beginning of the COVID pandemic, when more Americans started to migrate outside of big cities in search of more space and affordable rents. More than 144 million people live in the sun belt alone, Roofstock reported, with Texas, Florida and California home to some of the largest populations. It's a huge surge compared to a little over 50 years ago, when less than half of the U.S. population lived in the sun belt. Now, cities like Dallas, Houston, Atlanta, Miami and Phoenix make up nearly 62% of the country's population, data from Brookings Institution suggests. Here to kick off the conversation with trends in these migration patterns is JC Castillo, president and CEO of Velo Residential, a property management company operating in the Dallas-Fort Worth metro area. JC, a West Coast native, discusses the ongoing influx of residents moving to Texas – many of whom are coming from California.  
JC Castillo: I'm a California kid, and about 15 years ago, I started investing in Texas, and I really focused all of my efforts in Dallas–Fort Worth. If we go back in time to the mid-2000s and if we look into what were the trends that were happening then, what we really saw was we saw the very beginnings of the migration of Fortune 500 companies starting to relocate to Texas. I think a lot of people are much more aware of that now, as you had places like Tesla and some other big-name companies moving there and relocating headquarters. To be honest with you, if you look back in time, that's been happening over the last 15, 20 years. What you've seen happen over the last 15 to 20 years is you've seen huge in-migration of not only the Fortune 500 companies but all of this supporting businesses that go along with those mass companies moving into the state of Texas.
JC Castillo: Now, if you look historically, your four majors, you're going to have San Antonio, Austin, Dallas–Fort Worth, and Houston, really Houston traditionally has had all of the energy, big-ticket companies that are there and located there. Dallas–Fort Worth to their credit has really diversified away from the energy sector. I think last I checked the energy sector was representative of less than 5% of the economy in Dallas–Fort Worth. What you really have in Fort Worth and the reason that I like it so much is you've got a very economically diversified system of you've got industries like oil, energy, obviously airlines, you've got services, you've got hotels, you've got technology, you've got hospitals and all kinds of other things like that. You've got a very diverse economy and a ton of jobs in the Dallas–Fort Worth market.
Megan Eales Monroe: Financially speaking, the Dallas–Fort Worth housing market gives renters more bang for their buck. Especially compared to coastal cities like San Francisco. Here's why. 
JC Castillo: The other thing that's really incredible about the Dallas–Fort Worth market is when you look at the affordability compared to the amount of money that people are making in the metro. It's quite attractive, if you think about it. If you have a young kid that's coming out of college and he's got a nice degree, and he's looking out over the United States and going, where am I going to go live? He can come to the Silicon Valley, sure. But he's going to be paying a million dollars to live in a shoebox. When people are looking out in the Texas Metro, and specifically in DFW, there's so much amount of land and so much amount of more construction of homes that people can even now with the market being so hot, people can find a very decent place to live for 350 to $400,000 with a really great neighborhood and great school systems.
JC Castillo: You've got lots of jobs with the big companies coming. You've got very much more of an affordable market, and so you're going to see and continue to see, in my opinion, just a huge influx of people migrating from the coastal markets. You're also having a lot of natural creation of population just within the Metro itself. There's population growth happening in and of itself. To me, for the next 10 to 20 years, I think Dallas–Fort Worth is absolutely positioned to continue the phenomenal growth that we've seen. I don't see much of anything stopping it because the word is out, and I think DFW is definitely no secret anymore.
Megan Eales Monroe: The influx of populations to places like Dallas-Fort Worth, and other Southeast cities like Atlanta and Miami, are sometimes also a result of remote work flexibility and businesses moving offices from coastal markets. Abbi Ratliff, a broker at Seven Hills Rentals, talks us through the Atlanta market and how the population changed during and since the COVID pandemic. 
Abbi Ratliff: We have seen a good many people start to move into our area and also the suburbs around the Rome area. So we've actually expanded our area of focus to the Northwest Georgia corridor, all around Northwest Georgia because of people coming in, but also needing that access to get to interstate 75, which takes you straight to Atlanta. So we've expanded into three different counties since COVID has hit that actually R75 goes right through those counties and we've seen a big increase in rental properties in those areas, but still you have that suburb feel, but you're actually very close to Atlanta.
Megan Eales Monroe: Just under half of Atlanta renters are likely to renew their current lease according to AppFolio data, suggesting that the majority of those surveyed are open to new leases. In fact, nearly twice as many Atlanta renters surveyed said they're actively searching for a new home. Answering the question "Where would you like you next home located," nearly 40 percent of respondents said, "a home in a different neighborhood within the same city," followed by roughly 25 percent of respondents who said, "in a different city within the same state," which supports the observation that so many Atlanta renters are searching for a new home because they are getting priced out of the bustling city.
Abbi Ratliff: So I'm thinking that people are moving away from Atlanta and a lot of it has to do with the housing needs. I don't feel like there's enough housing in the Metro Atlanta area that suffice the needs of the people that are needing housing.
Abbi Ratliff: With the COVID-19 pandemic came the eviction moratorium, that thing. So it became harder for landlords to evict tenants out of the properties. And when that happened, there was absolutely zero housing available for incoming people to come into the towns and the cities. And there was no housing available. And I feel that has hurt the landlords and whatnot because they cannot get the people who are not paying rent out. But yet you have people that are coming into the city that are willing to pay rent and have that ability, and there's no housing. So I think a lot of it had to do with COVID, but it may have been starting a little beforehand, but I do think most of it was after COVID hit.
Megan Eales Monroe: Which brings us to the larger Atlanta metro area, including Rome, Georgia, where housing costs are significantly less than Atlanta, even though several factors are now beginning to drive them up, Abbi said.
Abbi Ratliff: Our rent prices are very, very low compared to Atlanta. And that's probably another reason why people are starting to come to the Rome area because our prices are substantially lower, but also we have seen an increase in price within the last year due to landlords taxes and insurances rising. So we have seen that increase, but we're still nowhere near the Atlanta market.
Abbi Ratliff: And especially here in the Rome area, we have many different plants and factories beginning to be built and have just recently been built and the jobs are coming in and then, so that means people are coming in, they're coming in from all over for these jobs… And there's not enough housing in our area that can withhold the people coming in. So we're seeing an increase in homes being built, apartments, complexes being built in our area.
Megan Eales Monroe: As we've previously explored, soaring costs can also motivate renters to reevaluate what's important to them and to ask if they're getting the greatest value for their money. Couple that with a pandemic and we can see why many renters have been moving to the outlying suburbs. 
Abbi Ratliff: COVID helped a lot with people moving to the suburbs because when you're quarantined and cooped up, if you live in a big city and live in an apartment, you don't have a whole lot of places to go, but if you live somewhere in the suburbs, like Rome, where a good bit of the properties have land with them, or at least an acre, the kids are able to roam free in the yard, you've got room to … Not just be cooped up. So I think that has a lot to do…. And also with COVID, a lot of us learn that family time is more important and why not have a place that you enjoy, and it's not always stressful like a city can be sometimes. So why not come to the suburbs and get that country feel, but also have the room to expand and grow and not just be cooped up all the time.
Megan Eales Monroe: Of course, the cost of living is not the only factor pushing renters out of some cities. Here's Jordan Brooks, a senior market analyst at ALN Apartment Data.
Jordan Brooks: And then also just the business environment more broadly, but whether that's taxes, personal income taxes leading people that earn a good living to want to leave, or the business environment in Tesla, for example, relocating from California to Texas and bringing a bunch of jobs. When you see companies making those moves, or I think in the headlines, investment bankers in New York are trying to get their employers to let them move to Miami and Florida and they're not even hiring external applicants in Florida right now because they have so many internal transfer requests from the Northeast.
Jordan Brooks: So that always plays a part for sure. And those are things that can change with time, that can fluctuate, but that's definitely playing a part particularly … And again, you've got population hubs in the mountain west that are benefiting from people leaving the West Coast, and you've got the Northeast coming down into the lower Atlantic in Florida, so that's always a piece of the puzzle.
Megan Eales Monroe: The challenges of renting in large West Coast markets like Los Angeles and San Francisco have motivated many renters there to explore more accessible markets. Some employees and companies began moving to states with more affordable housing options and no state income tax, such as Florida and Texas. Max Sharkansky, a managing partner at Trion Properties, which has offices in California and Florida, explains this migration and in particular what's happening in Miami. 
Max Sharkansky: The other part of it, other than diversifying out of the West Coast and diversifying away from that political risk, is going to the growth. We projected a lot of growth happening in the Southeast. It's already been happening if you look at it pre-COVID. There's been a tremendous amount of population growth happening in Florida, in the Carolinas, in Atlanta. We felt that that would continue to happen and I think so far we've hit the nail on the head.
Max Sharkansky: Just look at the fundamentals. You've got phenomenal jobs. It's much lower cost of living. Taxes are significantly lower than the Northeast. Well, I suppose definitely New York. Taxes are zero to 5% as opposed to 10% plus, and you've got great schools. It's a very high quality of life. Great weather, so it checks a lot of boxes.
Megan Eales Monroe: But is the surge in populations in Miami and throughout the Southeast a result of people migrating specifically from expensive cities like Los Angeles? Here's Marc Frenkiel, a Senior Industry Writer at AppFolio, speaking with Max.
Marc Frenkiel: Do you think that the surge in Miami and the Southeast is from residents, from cities like LA like these expensive cities primarily? Or is it just a mix? Do you have any insight there?
Max Sharkansky: In the Southeast you have a lot of people coming from the Northeast and from Chicago so a lot of Upper Midwest, a lot of Northeast. The migration outside of California is primarily landing in Phoenix, Austin, Dallas, which makes sense. It's a little closer to home. A and B, it's a lot of tech. So California, you get an awful lot of people leaving who are in tech and have that background and education and they wind up in Austin, which makes a ton of sense. Phoenix also has a burgeoning tech community, so that's what we're finding.
Megan Eales Monroe: A number of tech companies have left the bubble of Silicon Valley to open up satellite offices and new company headquarters in places like Miami  in pursuit of more affordable rents for office space, better work-life balance and more affordable tax purposes.
Marc Frenkiel: I've been reading recently that the mayor of Miami is trying to turn into the next tech hub. Is that actually just media hype?
Max Sharkansky: It's really been leading with the VCs, so you've got Founders Fund and Keith Rabois. A lot of big name VCs are here, so the capital's here. Tech is growing. There are some startups here and late stage companies, so you are seeing that happening. Suarez has just been doing an unbelievable job in getting the name out. He's just very pro-growth and just the environment here is much more pro-growth and much more business-friendly. So, I think you are going to see a lot more tech in Miami.
Marc Frenkiel: Very cool. In terms of building new housing, is there a difference between the legal or regulatory landscape in LA compared to Miami? Is it easier to build in one city versus another? 
Max Sharkansky: It's really easier to build anywhere outside of LA other than maybe San Francisco, so yes, it's easier. I'm not an active developer here … But from what I hear through other people in the real estate community, it's a lot easier here.
Max Sharkansky: You've got a zoning code that's pretty standard. It's called Miami 21. They tell you what you can build at any given site. From what I understand, if you go for a variance and try to get changes, that can lengthen the process quite a bit, but if you're not doing that and it's by right, then you create your plan, you submit and there, you can't have Communities. You can't have the local neighborhood get in your way like you can in LA and they could tie you up for years. So yeah, it's much easier here.
Megan Eales Monroe: We spoke earlier about populations seeing a surge in secondary cities down South and throughout the Southeast. AppFolio's survey found that renters were happier in cities like Dallas, particularly with their property managers and landlords. 85% of Dallas renters surveyed said they're satisfied with their landlord or property manager, compared with 72% nationally. And it's a stark comparison when you look at California. 28% of LA  renters surveyed, for example, said they were less likely to renew their current rental — compared to 40% of the national average. Here's Max again with where some of the difficulties come into play with property management. 
Max Sharkansky: In California you've got a fragmented market. So you've got a lot of 20 to 80 unit buildings that are mom and pop operated, where in the Southeast … and Miami is an example. It's mostly institutional ownership. You've got mostly 200 plus unit properties that are institutionally managed and professionally managed, so you're going to have much higher customer satisfaction.
Max Sharkansky: Think about San Francisco, you've got all those little Victorian 20 to 80 unit properties with bay windows. For the most part, they're not professionally managed other than maybe Veritas who. They're an institutional owner of a lot of small properties, but everything else is mom and pop, so you don't have the tech; you don't have the infrastructure; you don't have the customer service. People aren't going to be very happy unless they're living in a five year old classy high rise where you're paying 5,000 bucks a month for a studio apartment.
Megan Eales Monroe: With greater populations in growing cities like Atlanta and its neighboring metros like Rome, developers will have to start catering to remote working residents. But how do property managers market to this new demographic of people moving in? Here's Abbi again with insight. 
Abbi Ratliff: And a lot of this has to do with COVID is they want to know as much about the property before they come in our office. They don't want to come in our office and sit down and chit chat about this property and that property, we have it on our website, any information they need, they can find on our website. So they know pretty much everything about the property before they even come to check out the keys. And I think that is what we've tried to target here lately, especially since COVID began is that we've got to let them know through our Facebook page, through our website that anything about the property. And then once they view it, that's when they can fill out the application. But they pretty much know everything about it before they even get the key. And especially with the out of town tenants, that helps them a lot because they're not here to really see anything. So it does help those people.
Megan Eales Monroe: The stakes are higher than ever when it comes to streamlining digital platforms for renters and property managers to connect in real time, especially with more renters working from home and spending more time in their living spaces. Stacey Holden, Senior Director and Industry Principal at AppFolio, joins the conversation with tips on how property managers and landlords can actively improve on communication with residents and act fast in a remote capacity. 
Stacy Holden: One way that property managers can take action to improve in these areas, is to consolidate all communications onto a central hub. From there, residents can communicate with property management teams using any medium they choose, like for example, the actual voice, or the easier ones, sometimes text message, email or the tenant portal.
Stacy Holden: Another example is around maintenance. The majority of respondents who listed maintenance as an area of dissatisfaction, cited extremely slow response times. Property management software that leverages artificial intelligence can respond to residents instantly. For example, with Smart Maintenance, this can happen at any hour and automatically dispatch work orders to the right technician or vendor.
Stacy Holden: Around flexibility, if you're willing to accommodate flexible leases, incorporating online payment options is a straightforward way to keep track of these nontraditional leases.
Megan Eales Monroe: And with a slew of new developments to accommodate more residents in growing metros and cities, there's more competition than ever for property management companies to bring their A Game to their relationships with new and current residents. JC shares his first-hand experience with this. 
JC Castillo: At the end of the day, it's not just about a great experience. When you give a great experience to a resident, what you're doing is you're actually making your business more profitable because a better experience means a more profitable business. Because it's so ultra-competitive in that market to be an owner in, it's almost like a rising tide floats all boats because you have to be on your A-game just to be able to actually compete. Because think about it. If you have terrible service, or if you don't fix your property up and you don't do the unit upgrades, these residents can walk down the street a block and they can find your competitor who's doing everything that you're not doing, and they're going to leave your property, go to that property. Now, just imagine that's happening everywhere in Dallas.
JC Castillo: I think that's a beautiful thing about an open market, is that you force, you force as an owner to compete, and the only way for you to win the residents' dollars is to have the best value, and really that's the name of the game in any business. Isn't it?
Megan Eales Monroe: So what strategies can you   adopt to succeed amid ongoing competition in these primary and secondary metros and cities? 
JC Castillo: These things apply to many different metros, but I mean, the first thing you've got to do is you've really got to focus on partnering with vendors and software systems that can give you a modern resident experience. If your resident is having to fill out an application by hand. If your resident is having to pay by check, like physically walk a check into the unit, into the leasing office, or the community office. If your resident can't actually just take their iPhone and take a picture of that broken toilet bowl and text it to a maintenance call center and not have to actually even log into a portal or not have to walk into the office and hand write a work order.
JC Castillo: If you're doing those sorts of things, then you are going to have a modern user experience for the residents, and they are going to be more sticky at your property. They're going to stay longer, and they're going to be willing to pay a better premium to live at your property. That's number one. Number two is you really got to have an onsite staff that's motivated, and that's happy, and that's easier said than done. The way that you do that is you look to virtualize a lot of the back office work that is traditionally done at the onsite levels, things like creating a work quarter or things like entering an invoice. An office manager is busy with a million things, and if you've got your office manager entering invoices, first of all, they're not bookkeepers. They don't know how to code things properly.
Megan Eales Monroe: Leasing teams are getting tons of inquiries about   vacancies every day – so how do you keep up with it all, especially if there are staffing issues? JC says his company has leveraged AppFolio's offerings, like Lisa the AI leasing assistant, to handle calls and to collect data on prospective renters. 
JC Castillo: A couple of big ones is number one is imagine two-thirds of all of the people that are calling into each owner's property. The prospects to rent are never actually going to lease or be serious about leasing that unit. Imagine if the manager's getting a hundred phone calls a month, two-thirds of those calls are a waste of time. With the AI bot, you've eliminated all these incoming inbound phone calls. Also, if your manager is home in the evening because they don't work 24/7, this prospect has to wait until the next day to get back to them, but the AI bot is instantaneously getting back to them when the lead is hot. That's a big thing.
JC Castillo:The second thing is that the data that we can collect from the guest card traffic because we have an AI bot, it records wherever that source is coming from. If it's coming from the website, we know it. If it's coming from a drive-by sign, we know it. If it's coming from apartments.com we know it because Lisa is recording. 
Megan Eales Monroe: A quick note before we continue. Here the "Lisa" JC refers to is AppFolio's AI Leasing Assistant. Ok, back to JC.
JC Castillo: This AI bot is recording the source for every lead. That's huge because that gives us the data to know where our marketing dollars are best spent and where we need to focus our time. An AI bot is a huge one.
Megan Eales Monroe: And once residents sign leases or renew existing ones, the last thing you want to do is make them jump through unnecessary hoops to get work orders done or even pay their monthly fees without a hassle. Having a combination of easy-to-use tech to communicate issues coupled with in-person face time to check in is the happy medium that can take a property management company from good to great.  
JC Castillo: If you want to be successful as an owner, you have got to eliminate all of that back-office work from your onsite staff play and let them do what they love best, which is interacting with your customers and making your customers happy. If you do those two things, you focus on the user experience for the residents and you focus on the onsite staff and eliminating the back office work and virtualizing it. You are going to make more money as an owner. That is for sure.
Megan Eales Monroe: The future continues to look bright for cities and outer suburbs seeing an influx of residents in the sun belt states, especially markets like Dallas–Fort Worth, Atlanta,  and Miami – as renters have moved from coastal states and out of expensive cities up north like New York and Boston in search of greater rental deals and a more affordable cost of living. And some of these cities, like Abbi mentioned in the case of Atlanta, have grown so much that some renters are now beginning to move away from urban hubs to more suburban regions nearby . Some renter migrations follow patterns, as JC walked us through, and many Californians have relocated to Austin, Dallas-Fort Worth and Houston where industries like oil, energy and aviation bring ample economic opportunity and development. And with that comes the need for more rentals, hotels and hospitality. Jordan discussed a similar boom in business in Miami, particularly among venture capitalists and the tech sector with companies relocating during the pandemic and staying for good. With changes in these secondary cities comes the need to adapt in the real estate rental market – whether it's in terms of modernizing maintenance requests, implementing new technology to optimize responsiveness, or being able to conduct virtual showings. 
Special thanks to our guests, Jordan Brooks, senior market analyst at ALN Apartment Data; Max Sharkansky, a Managing Partner at Los Angeles-based Trion Properties; JC Castillo, President and CEO, Velo Residential; Abbi Ratliff, a Broker at Seven Hills Rentals, Inc.; and Stacy Holden, Senior Director and Industry Principal at AppFolio.
And before we go, don't forget to grab your copy of the report we've been referencing throughout today's episode, it's called:  "How U.S. renters perceive their property managers: A guide for growth-minded property managers and owners to reimagine the scope of their services."  We surveyed hundreds of renters across the U.S. to learn more about their changing preferences, and the report includes more background on the data we discussed today, and even more interesting takeaways that didn't make it into today's episode. You can download it for free on our industry insights page, and we'll include a link in our show notes as well. 
Sean Forster: Thanks for listening to The Top Floor and remember to join us here monthly for each new episode. For more information about today's guests, visit our industry insights page at appfolio.com. And to view the latest property management insights as they're published, follow AppFolio on LinkedIn, Twitter and Facebook. Don't forget to subscribe to The Top Floor on Spotify, Apple Podcasts, Stitcher or wherever you listen. We'll see you next time.