What Customers Are Saying (Right Now!) About Their Experience With AppFolio Support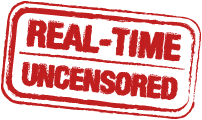 We know that great support really matters to our customers. But it can be hard to tell if a company provides "great support". We all say that we do … but that's not enough. We've made our support survey responses public so you can get a true sense of how dedicated we are to providing the best support in the industry. These are real customer responses—unedited and updated every hour.
Support Experience Survey Responses
At the end of every support experience (every single one!) we ask customers to rate their experience with our Support Team. After a support case is closed we send a survey with these two questions:
1. How likely are you to recommend AppFolio based on your Support experience? (0 = not likely, 10 = most likely)
2. What is the reason for the score you gave?
These are the 25 most recent responses—completely unedited.
*Updated on the hour
10 / 10 / Quick response from the support team. 7 / Sasha is great, but my request is something that users should readily be able to do on their own 10 / COMPLETED AND FIXED ALL PROBLEMS RIGHT AWAY 10 / She was extremely helpful & her instructions were easy to understand 9 / Always room for improvement! 10 / 10 / Great attitude and knowledgeable. 10 / 10 / I am only giving Nikki a 10. I previously contacted AF in online chat regarding a request and the rep really did not want to assist so she put in a support request. I also put in another support request for same problem. After no one responded I contacted online chat again and got Nikki and she was delightful and most helpful. 10 / Rafael is positive and easy to work with. He appears competent and able to get to the heart of the issues quickly to resolve them. 10 / it was a complicated situation but after patient on both side it was completely solved. Thanks Diane 10 / The instructions were easy to follow and Alissa followed up with me right away offering to provide additional assistance 10 / 10 / 10 / Question answered promptly. 10 / Quick resolution 10 / Katie resolved my issue and got back to me the same day. 10 / Matthew was very thorough. 10 / Helped resolved my issue! Thank you! 10 / 10 / Jennifer was very helpful, and it's great to be able to access the help that Chat provides. 10 / 10 / 0 / Katie was overwhelmed - had too much going on and couldn't always answer all of our questions, which seems like more of a workload thing than any fault of hers. HOWEVER, the real reason I cannot rate any support experience highly is because the silos in Appfolio's business prevent any of their employees from giving actual support to their customers. Every time we have a question, we go to our main point of contact, Katie, or during implementation, Alexa, and we're told that their department doesn't handle that, they don't know the answer, and we have to contact some other department and submit a ticket. THEN, that department takes 24 hours to respond, if not more. As you can imagine, when the questions or requests are time-sensitive (for example, when taking over a company and combining their database with an existing database), this process is not only frustrating but can be extremely detrimental to business operations and processes. Appfolio does not provide it's employees with the resources for success, and ultimately, that means it doesn't provide it's customers with success either.