What Customers Are Saying (Right Now!) About Their Experience With AppFolio Support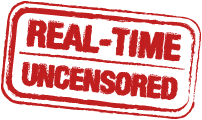 We know that great support really matters to our customers. But it can be hard to tell if a company provides "great support". We all say that we do … but that's not enough. We've made our support survey responses public so you can get a true sense of how dedicated we are to providing the best support in the industry. These are real customer responses—unedited and updated every hour.
Support Experience Survey Responses
At the end of every support experience (every single one!) we ask customers to rate their experience with our Support Team. After a support case is closed we send a survey with these two questions:
1. How likely are you to recommend AppFolio based on your Support experience? (0 = not likely, 10 = most likely)
2. What is the reason for the score you gave?
These are the 25 most recent responses—completely unedited.
*Updated on the hour
10 / Marie was extremely helpful and she communicates everything so I am able to learn it and repeat it on my own. 10 / The response time was quick and information provided was thorough. 8 / Great response time and help in our time of need!! We only needed a little one on one. She extended herself to us and we appreciated that. 10 / Very helpful 10 / Katelyn is a superhero! And at 6:30PM on a Friday night! Thank you :) 9 / 10 / Very knowledgeable about my problem and were able to fix it. 10 / I have been "that" annoying customer and Scott always patiently works through each question with me. Thanks 8 / Sometimes you need an immediate answer and it is near impossible to get this. The forum is a great spot to get other answers , but sometimes gets cumbersome. 10 / 10 / Danny was the most expert, sharpest, quick thinking tech support person I have dealt with at your company to date, and I have dealt with about 5 or 6 over the past 16 months. This guy may be management material. 10 / Fast response. Very helpful 10 / return response time 10 / Andrea is great to work with, very patient and explains the resolution very well. 10 / Andrea was great. I thought I knew the answer to my questions and it turned out I did. She did explain a bit about how the tenant charges work, which was very helpful for me and I get a better understanding of the system. 10 / Love the program 10 / Lauren responded quickly & had the solution 10 / Very helpful with the issue. Was my best experience with any support representative I have had so far. Actually worked through the problem with me and showed me how instead of just telling me step over the phone. 9 / I wish you had a faster response time. But, Parli was very helpful. 10 / Emily was really helpful in guiding me to clear our financial diagnostics 10 / 10 / perfect resolution of the issue 10 / Mitch! Mitch! Mitch! You are such a help - Always! Thank you, 10 / Arezou was very helpful with my question. 10 / Cynthia did a great job explaining how to resolve the problem.