What Customers Are Saying (Right Now!) About Their Experience With AppFolio Support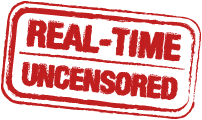 We know that great support really matters to our customers. But it can be hard to tell if a company provides "great support". We all say that we do … but that's not enough. We've made our support survey responses public so you can get a true sense of how dedicated we are to providing the best support in the industry. These are real customer responses—unedited and updated every hour.
Support Experience Survey Responses
At the end of every support experience (every single one!) we ask customers to rate their experience with our Support Team. After a support case is closed we send a survey with these two questions:
1. How likely are you to recommend AppFolio based on your Support experience? (0 = not likely, 10 = most likely)
2. What is the reason for the score you gave?
These are the 25 most recent responses—completely unedited.
*Updated on the hour
10 / Thanks Morgan! 10 / I asked and you provided in a timely manner. 10 / Quick & friendly response and assistance. Clear and easy guidance & directions. 10 / The precise answer i was looking for. 10 / 10 / Answered all my questions. 10 / Excellent service as always! 10 / 10 / very fast response to my request 5 / Emily talked a bit fast and I did not feel heard 10 / great as always 10 / 10 / done quickly 10 / immediate and accurate response 10 / I appreciate the help. Thank you. Jeannie Walpin & Co LLC 2 / Pointed to outdated tutorial 10 / 10 / Keith followed through and called me when his e-mail help did not work. THANK YOU KEITH !! 10 / 10 / 10 / Never had a more thorough help support for a software EVER. Always efficient and kind. 10 / Mitch is great and provides superior customer service. 10 / Keith was very patient and was able to fix my problem probably wondering what I was thinking, but he listened to my concerns and tried to explain the difference between the general ledger and the owner statement. It was not easy for me to understand, but it works. So, thank you, Keith, for fixing my problem!! 9 / 10 / Thank you so much for your help today.