What Customers Are Saying (Right Now!) About Their Experience With AppFolio Support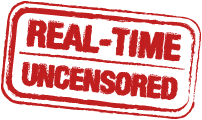 We know that great support really matters to our customers. But it can be hard to tell if a company provides "great support". We all say that we do … but that's not enough. We've made our support survey responses public so you can get a true sense of how dedicated we are to providing the best support in the industry. These are real customer responses—unedited and updated every hour.
Support Experience Survey Responses
At the end of every support experience (every single one!) we ask customers to rate their experience with our Support Team. After a support case is closed we send a survey with these two questions:
1. How likely are you to recommend AppFolio based on your Support experience? (0 = not likely, 10 = most likely)
2. What is the reason for the score you gave?
These are the 25 most recent responses—completely unedited.
*Updated on the hour
10 / Customer support, Harrison was knowledgable, professional and was wonderful helping me and communicating with me so I understood what I missed. Thank you Harrison for great customer service. 8 / 8 / 10 / Thank you so much for your excellent customer service as always. 10 / Cassandra always has the right answers and is very courteous. 10 / 10 / She answered my question and responded so quickly. 9 / She was patient with me and coached me to a solution. 10 / Scott was extremely helpful and thorough in making sure I know what to do. 10 / Really quick turn around. Thanks! 10 / resolved 10 / resolved 10 / Whitney is great! 10 / 10 / Quick response time and issue resolved. 10 / From the moment of our first fact-finding call, everyone we have dealt with has been just great! If they didn't know something, they admitted it & said "i'll find out" - and they did! Ms Marie was more of the excellent same. :) 10 / Ms Owens kept pace with me, slow or fast even switching accounting subjects. She was able to answer my questions and the reason behind answer. Thank you! 10 / 10 / Emily helped me quickly after i was able to get her on the phone. 10 / Harrison was great and is every time I need assistance. 10 / Taelor Witham - She is amazing, she always respond in a timely matter and is very, very knowledgeable about AppFolio and it's products. She is mannerable and patient with a new clients such as myself. 10 / She helped me immensely!! Only thing I am not sure of is now my financial diagnostic is out of balance - will figure it out or put in another request. Thank you as always very satisfied with Appfolio. 10 / 10 / Your team is well detailed and thorough. 3 / the time it takes to get a call back, and that there is no live support.