What Customers Are Saying (Right Now!) About Their Experience With AppFolio Support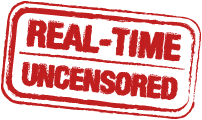 We know that great support really matters to our customers. But it can be hard to tell if a company provides "great support". We all say that we do … but that's not enough. We've made our support survey responses public so you can get a true sense of how dedicated we are to providing the best support in the industry. These are real customer responses—unedited and updated every hour.
Support Experience Survey Responses
At the end of every support experience (every single one!) we ask customers to rate their experience with our Support Team. After a support case is closed we send a survey with these two questions:
1. How likely are you to recommend AppFolio based on your Support experience? (0 = not likely, 10 = most likely)
2. What is the reason for the score you gave?
These are the 25 most recent responses—completely unedited.
*Updated on the hour
10 / 10 / 4 / Your suport model isn't efficeint. 10 / Concise and quick answer 10 / Fantastic helped me out with a mess 10 / Michael cotney is the best! Very responsive all the time and helps me problem solve even when it's out of his scope. 5 / Kyler is knowledgeable, professional, and helpful. The problem is not your Support staff, it is the accessibility of your customer support. It takes at least 2 or 3 days to talk to customer support after you make the initial request. 10 / It makes our job so much easier and streamlined and they listen to what we say and make adjustments every day to make it even better! 8 / Aaron was great - not an issue. Glad to hear he is our support tech. We don't need often anymore but when we do its IMPORTANT and always seems to take a week or more to get a call organized. This took 2 weeks +. Aaron's name came out of the blue. 10 / Professional and helpful. 10 / Support service Representative's approach. 10 / The problem was handled over the phone and with patience, which I appreciated. 4 / Response time is delayed. It would be amazing if you had technical support to support your growing software. 10 / Harrison was great! 9 / The person I was finally able to speak with was able to help me out. 10 / 10 / Timely response! I was stressed out trying to get this in under a timeline. Thanks so much for all of your help! 10 / The response and the action I needed were taken right away and enabled me to finish the task I was doing. 10 / She walked me through my issue and solved it with ease 10 / Sean takes great care of Mathers Realty! We really appreciate all his help and understanding. 9 / Cassandra fixed our issue and warned me of a potential problem 10 / Ashley was totally professional and helpful. I'm a bit new to AppFolio and her help cured the issue I was dealing with. Thank you for having such great people. Gail Hancock 10 / 10 / quick reponses to questions 10 / Will was extremely helpful with a complicated bank-switch matter. Thanks Will!