What Customers Are Saying (Right Now!) About Their Experience With AppFolio Support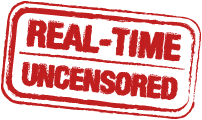 We know that great support really matters to our customers. But it can be hard to tell if a company provides "great support". We all say that we do … but that's not enough. We've made our support survey responses public so you can get a true sense of how dedicated we are to providing the best support in the industry. These are real customer responses—unedited and updated every hour.
Support Experience Survey Responses
At the end of every support experience (every single one!) we ask customers to rate their experience with our Support Team. After a support case is closed we send a survey with these two questions:
1. How likely are you to recommend AppFolio based on your Support experience? (0 = not likely, 10 = most likely)
2. What is the reason for the score you gave?
These are the 25 most recent responses—completely unedited.
*Updated on the hour
10 / Knowledgable and professional. 10 / very helpful 10 / 10 / 10 / 4 / My last experience did not resolve mine issue. It has made it worse. 10 / The rep had a great solution for my challenge since app folio doesn't have a setup for what I needed 10 / 10 / 10 / Very helpful and quick to resolve issue 10 / 6 / It is VERY hard to get help especially to get some one on the phone!!! 10 / David took the time to walk me thru the 1099's and assist with a couple of other issues. Thank you David for being such a great help. Kat 10 / Very patient and thorough 10 / lease renewal issues 10 / Dani has been very helpful on some difficult account requirements and she has had some great follow-up too. 8 / I don't know if I didn't explain my problem very well, but it took a long time for a simple fix. He was very patient and kind and I believe it is resolved in the end. 10 / Support representative very knowledgeable and helpful in answering my questions as a new user. 10 / Great service for the need we had 10 / Alissa is always willing to help with any issue we have. She is most helpful. 10 / with patience from chat participant(s) I was sucessful 10 / Kenneth was very helpfull and fixed the problem 10 / 10 / 10 / Lindsay was very helpful!