What Customers Are Saying (Right Now!) About Their Experience With AppFolio Support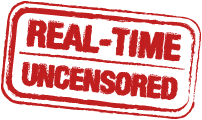 We know that great support really matters to our customers. But it can be hard to tell if a company provides "great support". We all say that we do … but that's not enough. We've made our support survey responses public so you can get a true sense of how dedicated we are to providing the best support in the industry. These are real customer responses—unedited and updated every hour.
Support Experience Survey Responses
At the end of every support experience (every single one!) we ask customers to rate their experience with our Support Team. After a support case is closed we send a survey with these two questions:
1. How likely are you to recommend AppFolio based on your Support experience? (0 = not likely, 10 = most likely)
2. What is the reason for the score you gave?
These are the 25 most recent responses—completely unedited.
*Updated on the hour
10 / Quickly answered my question via Email, and I was able to understand exactly what he was telling me to do. I've only used Appfolio for about two months now. Very good service! Thank you. / / 10 / Always great customer service. 10 / Hi Vivian, thank you so much for the detailed explanation and excellent support. It was a pleasure working with you as well. / 10 / 10 / Great customer support 10 / 10 / She was so great, so quick, and easily helped me all over chat! 10 / Kat not only solved our problem, she offered additional info for us to maximize the features in AF. 8 / Didn't seem real confident in a resolution. She did give an idea which I was able to use but she referred me to my accountant which I find laughable. 10 / Solved my issue. 10 / Jack was very helpful. 8 / 10 / William was patient, professional and knowledgeable regarding tenant security deposit sent to owner instead. Thank you for sending him to me! 0 / 1 Support issue would not warrant a recommendation. 10 / quick responses / / 10 / Quick response. 10 / Fast, friendly, knowledgeable :) 10 / 10 / Jordan gave me a fast solution and he was very helpful 10 / Jeff was great appreciated his patience with my complicated issues!!