What Customers Are Saying (Right Now!) About Their Experience With AppFolio Support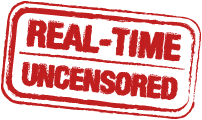 We know that great support really matters to our customers. But it can be hard to tell if a company provides "great support". We all say that we do … but that's not enough. We've made our support survey responses public so you can get a true sense of how dedicated we are to providing the best support in the industry. These are real customer responses—unedited and updated every hour.
Support Experience Survey Responses
After a support case is closed we send a survey with these two questions:
1. How likely are you to recommend AppFolio based on your Support experience? (0 = not likely, 10 = most likely)
2. What is the reason for the score you gave?
These are the 25 most recent responses—completely unedited.
*Updated on the hour
5 / The issue was not resolved. I was given the data which I already had. I didn't find a solution to my problem 5 / The issue was not resolved. I was given the data which I already had. I didn't find a solution to my problem 5 / The issue was not resolved. I was given the data which I already had. I didn't find a solution to my problem 5 / The issue was not resolved. I was given the data which I already had. I didn't find a solution to my problem 9 / Thanks 9 / Thanks 9 / Thanks 9 / Thanks 10 / 10 / 10 / 10 / 9 / Thanks Dear Becky 10 / 10 / 10 / Corina was amazing and helpful! 10 / Raquel has been so supportive! I appreciate her response time being within 24 hours if not sooner. 10/10 highly recommend. Thank you, Raquel! 10 / I really enjoued working with the rep- he was gret, followed through, reserched and we resolved it. 10 / Thank you for you help. 10 / I thank you so much for taking the time with me on the phone and helping me understand what the issues were with our Operating Account and Security Deposit Account. I do appreciate you and thank you again. 10 / 10 / Very knowledgeable and asked the right questions to make sure she understood what I needed to have happen. Thank you Christina 10 / Connor was very knowledgable and very patient with me. 10 / 10 /