What Customers Are Saying (Right Now!) About Their Experience With AppFolio Support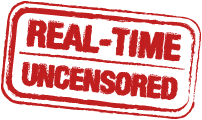 We know that great support really matters to our customers. But it can be hard to tell if a company provides "great support". We all say that we do … but that's not enough. We've made our support survey responses public so you can get a true sense of how dedicated we are to providing the best support in the industry. These are real customer responses—unedited and updated every hour.
Support Experience Survey Responses
At the end of every support experience (every single one!) we ask customers to rate their experience with our Support Team. After a support case is closed we send a survey with these two questions:
1. How likely are you to recommend AppFolio based on your Support experience? (0 = not likely, 10 = most likely)
2. What is the reason for the score you gave?
These are the 25 most recent responses—completely unedited.
*Updated on the hour
10 / Very support, got the respond quick and up to the point.. 10 / Kyler knows what he's doing! Thanks again! 10 / willingness to listen 10 / Emily explained clearly and concisely how to resolve my situation. I have printed out her directions so that I may use it in the future. Thank you 7 / She was good but not all support requests are fully answered 9 / Resolution was quick & easy with Ashley's help 10 / Super Fast response and resolution. 10 / Gave me the advise and guidance I needed. 10 / Andrea is experienced, accessible and has been extremely supportive of this new user. Teresa 10 / 10 / 10 / you always help me find the right answer! 10 / Very polite, knowledgeable and helpful 10 / Ehsan is great 10 / 9 / I just found out they will help with data entry and consolidating units and buildings. Good stuff. 10 / Robbie was great. He let me know when he had time & made time for me. Provided laughter on a Friday afternoon / Best customer service 10 / Best customer service ever 10 / Best customer service ever 10 / Bruno was awesome! He researched the problem before he called and was able to walk me through quickly and effectively. 10 / Because it is the most accurate reflection of what I would do. 10 / Consistent timely responses 10 / Arezou answered my questions quickly and sent info to help me further. 10 / Cassidy responded right away!