What Customers Are Saying (Right Now!) About Their Experience With AppFolio Support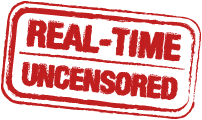 We know that great support really matters to our customers. But it can be hard to tell if a company provides "great support". We all say that we do … but that's not enough. We've made our support survey responses public so you can get a true sense of how dedicated we are to providing the best support in the industry. These are real customer responses—unedited and updated every hour.
Support Experience Survey Responses
At the end of every support experience (every single one!) we ask customers to rate their experience with our Support Team. After a support case is closed we send a survey with these two questions:
1. How likely are you to recommend AppFolio based on your Support experience? (0 = not likely, 10 = most likely)
2. What is the reason for the score you gave?
These are the 25 most recent responses—completely unedited.
*Updated on the hour
10 / told me exactly what I needed to know and do. 10 / 10 / Alissa was very helpful in resolving my issue. 10 / Love Moshe! Always a pleasure to work with. 10 / Madison was prompt, very helpful and professional. My request was fairly simple, but that doesn't discount how knowledgeable she was and thorough it was handled. 10 / Matthew Abate was helpful and personable. 10 / Quick response from Haley. Thanks for your help. 10 / Hank helped resolve my issue pretty quickly. I can fix it myself next time it happens. Thanks! 10 / Although I was inquiring about a more efficient way to do something in Appfolio, Savanna let me know there isn't another way to do it at this time. She was friendly while we chatted, so no reason to give her less than a 10. 10 / 10 / I always recommend AppFolio to my fellow Realtors! This program is awesome and support is awesome. Matthew is great to work with, tells me exactly what to do, how to get back to him, etc. GOLD STAR for Matthew. 10 / Timely response. 10 / Scotty called right away and walked me through the process on how to fix it. 10 / 10 / 10 / Great help with my issue and also taught me things I didn't know. 10 / Max was able to point me in the right direction to solve my problem. 10 / I received the requested backup very timely. 10 / Tina is helpful and follows up! 10 / Problem solved, thanks. 7 / 10 / Shera was great. 10 / 10 / 10 / She was determined to figure out what happened and walked me through the fix.