Electronic Payments to Owners (E-Check)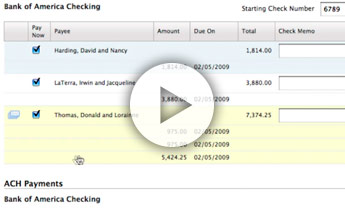 Instead of the traditional process of printing and mailing checks to owners, you can send your owners payments via E-Check with just a few clicks in AppFolio.
Using E-Check to pay owners electronically will allow you to reduce your monthly costs to print and send checks and also allow you to provide a better service to your owners. Owners receive the funds directly in their bank account so they are paid much faster – and they definitely appreciate that!