Features Designed For Multifamily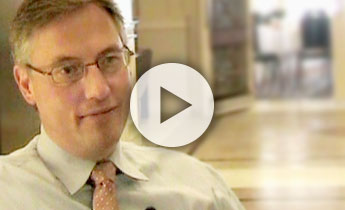 Bill Nye, CEO Caviness & Cates
AppFolio Property Manager has lots of great functionality for all types of residential property managers. We've built these features for the multifamily management company to reduce turn time and increase profitability.
Because the software is so easy to use and includes the ability to control and authorize access at different user levels you can distribute even more work to the on-site staff while the management team retains excellent visibility across the entire portfolio.
Ratio Utility Billing: Free, With AppFolio ‐ Instead of paying $2 or more (per unit, per month) Ratio Utility Billing (RUBS) is included with your AppFolio service. Multifamily operators can increase revenue and cover the growing cost of utilities without painful integrations or manual processes. Simply set up the allocation one time, enter the utility bills each month – resident charges are automatically calculated and applied to the rental statement… it's that easy!
Accrual Accounting ‐ Accurate accounting is the heart of your business. Choose from cash or accrual options.
Property Budgeting ‐ Manage and share budgets at the property level.
Prospect Tracking ‐ Start the leasing flow with trackable guest cards and online applications and ensure you know exactly how you're spending the marketing budget.
Online Rental Applications ‐ Prospective residents can simply apply online and even pay an application fee via credit card. All of the data from the application is automatically entered into AppFolio, saving you a significant amount of time and energy.
Resident Screening ‐ With a few clicks identify which applicant to select. Store the reports for future access. Plus, the screening reports include rental payment history data from Experian RentBureau so you can select the best possible renter.
Unit Types ‐ Set and define templates to make adding new batches of units easy.
Rentable Items ‐ Easily define and track rentable items like parking spaces or storage sheds.
Work Order Mark-Up ‐ Add vendor markups and easily collect the additional funds each month.
Role Based Security ‐ Choose from a variety of roles to control access and distribute more work to the on-site staff.
Websites ‐ AppFolio websites are designed for multifamily and are offered at a very affordable price. Mobile sites, social media integration, blogs and more are all included for a simple monthly fee.
Recurring Work Orders ‐ Use the recurring work orders feature to more quickly turn over each unit.
Multiple Online Rental Payment Options ‐ Residents can pay rent 24/7 in convenient and secure ways allowing you to dramatically improve resident retention and stay ahead of competition.
Free Online Rental Payments (ACH) ‐ Because it is free, more residents pay rent online so you eliminate rent processing for on-site managers.
Rental Payments with Credit Card ‐ Residents can pay their rent using a credit/debit card through our easy to use online and secure resident portal.
Electronic Cash Payments for Rent ‐ a secure way for your residents to pay rent in cash at convenient 7-Eleven and ACE Cash Express locations.
Regular Training Available ‐ Get new staff members trained quickly and easily with live and on-demand regular training.
Rent Comparison Tool ‐ RentMatch is an easy to use, rent comparison tool that helps you to quickly analyze your rental prices compared to other units of similar size and bedroom count in the same geographical area. Built into AppFolio and provided absolutely free.