Manage Resident Move-Ins and Move-Outs with Ease
Keeping track of multiple tasks during the move-in and move-out process is much easier with AppFolio because you are guided through all of the important steps. Your tasks stay organized and you don't miss any vital details.
A quicker move-out process means your property is ready for your next renter much faster. For example, during the move-out process you are prompted to create a disposition letter with all of the final charges. The move-out process is also integrated with recurring work orders, so once the move-out process is initiated you can be confident that all of the scheduled tasks will take place.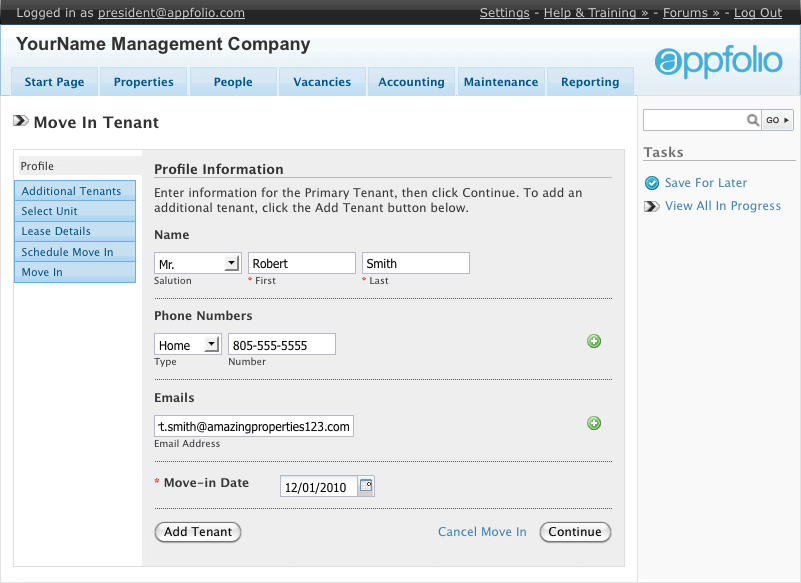 ×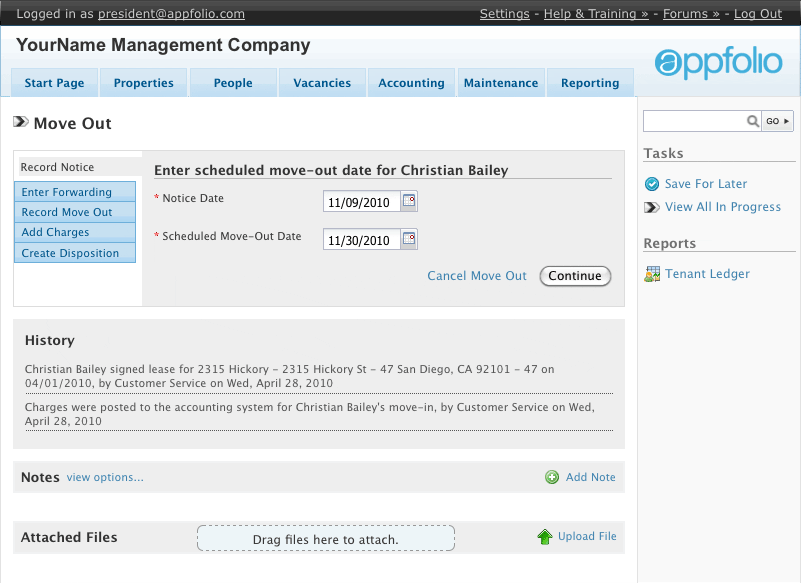 ×