What Customers Are Saying (Right Now!) About Their Experience With AppFolio Support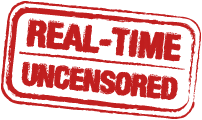 We know that great support really matters to our customers. But it can be hard to tell if a company provides "great support". We all say that we do…but that's not enough. We've made our support survey responses public so you can get a true sense of how dedicated we are to providing the best support in the industry. These are real customer responses – unedited and updated every hour.
Support Experience Survey Responses
At the end of every support experience (every single one!) we ask customers to rate their experience with our Support Team. After a support case is closed we send a survey with these two questions:
1. How likely are you to recommend AppFolio based on your Support experience? (0 = not likely, 10 = most likely)
2. What is the reason for the score you gave?
These are the 25 most recent responses – completely unedited.
*Updated on the hour
10 / Kelsey was very patience with a difficult problem. Suggestion: develop a button that would simplify refunding tenants overpayment of rent or other. I find it confusing to deal with the clearing account since I only need to use it on rear occasions. 5 / email was sent and said a phone call but no message and the email did not answer my question. Had to email my question again. 10 / Thank you for everything meaghan 10 / She was very helpful and patience with me. She explain to me the problem and we fixed it. 10 / Quick follow up 10 / Jonathan is always pleasant and very helpful 10 / He's very patient and nice. 10 / He's very patient and good. 6 / Because I am still having the same issue so I need to know how to fix it. 10 / 10 / excellent support 10 / 8 / The support is good but sometimes I need an answer and I get a call when I have left the desk. Then I can't impement the solution to my problem 10 / 10 / 9 / response time 10 / Great Customer Service. Fast and efficiently resolved my issue. 7 / Susan has been very helpful in helping me. This whole program for us is very confusing and not to mention worst time of the month for us to be learning it. / 10 / 9 / Susan is pleasant & knowledgeable and excellent help 10 / good help 10 / I received a quick response to the issue. It turns out that my clients are not very computer savvy. The software works great. 9 / 9 / I'm waiting to test the system and see if it does what she said.