What Customers Are Saying (Right Now!) About Their Experience With AppFolio Support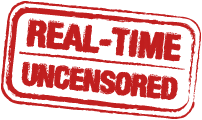 We know that great support really matters to our customers. But it can be hard to tell if a company provides "great support". We all say that we do…but that's not enough. We've made our support survey responses public so you can get a true sense of how dedicated we are to providing the best support in the industry. These are real customer responses – unedited and updated every hour.
Support Experience Survey Responses
At the end of every support experience (every single one!) we ask customers to rate their experience with our Support Team. After a support case is closed we send a survey with these two questions:
1. How likely are you to recommend AppFolio based on your Support experience? (0 = not likely, 10 = most likely)
2. What is the reason for the score you gave?
These are the 25 most recent responses – completely unedited.
*Updated on the hour
10 / He followed thru with a phone call and sent a very thorough list. I appreciate it. 10 / She excellent on following up with me even though it took me a few days to get back to her. She also has excellent customer service skills! 10 / Good job tracking down the answer to a tough accounting problem. 7 / I submitted an ACH activation request which was not acted on, and when I followed up, I was told it was not received. I've also had an experience that left a bad taste in my mouth. I called to get clarification on an item in a credit report. It took a week to even get a response. I lost an applicant because of it. 10 / Katelyn knows what's up. Thanks for solving everything. 10 / awesome service! and I do need somebody to hold my hand now and then.............. 10 / Very nice always helpful super patient 10 / Really great to work with your support staff 10 / I think it is awesome for the things you guys do. And the things you guys can help with that i feel like most software companies would just say well that's not our problem. 10 / solved my issue 10 / Very timely and efficient response 10 / 10 / Simple request - very fast answer 10 / Stanton is very proactive and helpful 10 / Appfolio is always amazing! Great job you guys! 10 / Even though the software can't do what I want it to do (customize rent receipt application to prepaids only), Katie was super helpful. Thanks!! 9 / Austin French was very helpful and got my request done quick. I really appreciate clear communication and processing my request in a short time frame. 10 / My concern was addressed promptly and was met with great customer service skills 10 / 10 / Chase was knowledgeable, friendly and answered my questions. 10 / Timeliness of responses. 10 / Meg is a genius, I gave her a complex problem to solve and she did great. 10 / Agent did everything explained the entry and why it happens 10 / Change of owner. Estate taking over property because owner passed way. 10 / Kelsey was great. Her response was in email form which I requested (too busy to answer phone). Her answers were thorough and easy to understand. Quick.