What Customers Are Saying (Right Now!) About Their Experience With AppFolio Support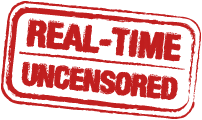 We know that great support really matters to our customers. But it can be hard to tell if a company provides "great support". We all say that we do…but that's not enough. We've made our support survey responses public so you can get a true sense of how dedicated we are to providing the best support in the industry. These are real customer responses – unedited and updated every hour.
Support Experience Survey Responses
At the end of every support experience (every single one!) we ask customers to rate their experience with our Support Team. After a support case is closed we send a survey with these two questions:
1. How likely are you to recommend AppFolio based on your Support experience? (0 = not likely, 10 = most likely)
2. What is the reason for the score you gave?
These are the 25 most recent responses – completely unedited.
*Updated on the hour
10 / quick response and easy to understand - very polite 10 / easy talking, easy to understand, very patience 10 / As usual...excellent customer service. Thanks Michael 10 / The rep was prompt, good info, and friendly. Called me and followed up with an email. 10 / Took care of my issue quickly. 10 / 5 / Support team just emails links and says follow the help website. What is the point of a support team then? 10 / Zackary Naas answered by support request and asked to schedule a time that he call. We were very busy that week and I could not make the times he was available work into my schedule. He took the time to email the lengthy process to me, including links to make the process easier, so that I could resolve my issue when I had a free moment. He went above and beyond to help me resolve my issue, as is always the case with the team at Appfolio! 10 / great service 10 / Quick and courteous response with immediately resolution. 10 / Grant was prompt with his response and took care of our needs. 8 / 9 / Mike helped me understand the issue. 0 / She called me 45 minutes before leaving for the day! 15 minutes into the call we got disconnected! Before getting disconnected I told her I had to get this corrected today to pay my owners! After getting disconnected she emailed me to say can't finish helping me until tomorrow! The only reason I was helped was because her supervisor asked her to stay! 10 / Zach who helped me was INCREDIBLY helpful and nice. Sometimes when we call because of the report we use for our owners is different that what report appfolio wants us to use some people aren't as helpful and whatnot and he put his personal feelings aside and helped me figure it out. I wish I had a direct line to him so everytime I needed help I could get ahold of him. GREAT employee! 10 / Breigh was super helpful and very friendly. Followed up well. 10 / 2 / Nothing was resolved. A good amount of the time I was on hold while he asked questions. My accounting is a mess. The more support works on it the worse it looks. I have to rely on my online banking for a bank balance 10 / Zack very patient 10 / Always Very helpful 10 / Chelsea!!! 10 / I have numerous jobs in our firm but am the only property manager. The staff is awesome - always patient, friendly and seem to be very concerned about my success - very rare these days. 10 / 9 / 10 / Johnathan is patient and his explanations of functionality are clear.