What Customers Are Saying (Right Now!) About Their Experience With AppFolio Support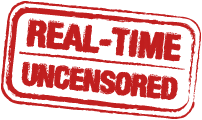 We know that great support really matters to our customers. But it can be hard to tell if a company provides "great support". We all say that we do … but that's not enough. We've made our support survey responses public so you can get a true sense of how dedicated we are to providing the best support in the industry. These are real customer responses—unedited and updated every hour.
Support Experience Survey Responses
At the end of every support experience (every single one!) we ask customers to rate their experience with our Support Team. After a support case is closed we send a survey with these two questions:
1. How likely are you to recommend AppFolio based on your Support experience? (0 = not likely, 10 = most likely)
2. What is the reason for the score you gave?
These are the 25 most recent responses—completely unedited.
*Updated on the hour
10 / I have always gotten very good results with AppFolio customer service. 10 / Outstanding Support Service by Anna. She was quick to answer & resolve any questions or problems we had. Her patience is UNENDING!! Her answers were always easy to understand & directions easy to follow. She took time to write out simplified "Step by Step" procedures for transactions that were unclear or non-existant in AppFolio's Self Help Guides. 10 / My issue was resolved promptly. 10 / Awesome support! 10 / Great as always 10 / 10 / Michael is so knowledgeable and goes the extra step when I dont know an answer! Also, he is pleasant and professional. 10 / Holly was great in helping me with my reconciliation problem. Thanks you Holly! 10 / Using email to send me responses is awesome. I have the steps written in front of me and I don't have to wait for a phone call :) and Breigh helps me to not feel so "stupid" - she has a good sense of humor. 9 / Taylor was very helpful once she understood what the issue was 10 / Chad is always helpful with anything I cannot understand and always explains the situation so that I do. I love that when I have an issue it be solved asap! Thanks for all of the great service! 10 / Marie was easy to work with and guided me in taking care of my accounting issue. 10 / I feel Joshua went out of his way to get an answer for me. 10 / Love my Megan! 10 / very helpful again 10 / The girl I spoke was so AWESOME, friendly and helpful!!! 10 / Good response time. 5 / The rep who called me back subsequent to his email did not actually know much about the topic at hand. 10 / Christian was great in helping me to record a unique transaction and learn a little more about Appfolio 10 / Ashley was very helpful and even tested as to what is worded on two different method that we can choose from. She even went and emailed me instructions on the issue I am currently dealing with. She is awesome. 10 / They are sooo good to me. 10 / 10 / Three words Awesome customer service!!! 10 / Anna keeps us on track!! We appreciate that. 8 / Service was great, mostly just gave me general knowledge. I figured out my issue just prior to calling app folio so the call was relatively brief.