What Customers Are Saying (Right Now!) About Their Experience With AppFolio Support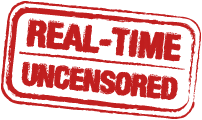 We know that great support really matters to our customers. But it can be hard to tell if a company provides "great support". We all say that we do…but that's not enough. We've made our support survey responses public so you can get a true sense of how dedicated we are to providing the best support in the industry. These are real customer responses – unedited and updated every hour.
Support Experience Survey Responses
At the end of every support experience (every single one!) we ask customers to rate their experience with our Support Team. After a support case is closed we send a survey with these two questions:
1. How likely are you to recommend AppFolio based on your Support experience? (0 = not likely, 10 = most likely)
2. What is the reason for the score you gave?
These are the 25 most recent responses – completely unedited.
*Updated on the hour
10 / 10 / Quick service. Kelsey was real nice. 10 / good resource and patience 10 / Very quick response to my request. Thank you 10 / Vincent was diligent in following up with me to make sure my question was answered. 10 / 10 / Excellent support help. 10 / 10 / It was resolve in a timely manner. 10 / 8 / They answered my question and gave links and pdfs of the pertinent pages. 10 / Kenna gave a descriptive overview of what needed to be done first. Then Kenna gave excellent step by step directions to fix the problem. Her directions were clear and the problem was fixed fast. Thank you. 10 / As always, Appfolio was quick to respond to my query and when I was not available to take the call sent me an email with instructions. The email was all that was needed. 10 / Zack was very knowledgeable and if he didn't know the answer he found it out while we were on the phone 10 / very timely response and helpful information 10 / Very knowledgeable 10 / Found the problem 10 / AF is always prompt and efficient on answering all my questions. 10 / The problem was resolved because Grant has provided complete information how to solve it. 10 / 10 / 10 / 10 / 10 / 10 / While Katie didn't give me the answer I was hoping for, it was only because of an inability of the product to do what we wanted it to do. Katie definitely took the time to understand what I was asking, expressed empathy that it wasn't able to do what I wanted, provided alternative suggestions, and suggested that I put in a request to developers to consider the feature in the future. Can't ask for more than that from a support rep. Well done.