What Customers Are Saying (Right Now!) About Their Experience With AppFolio Support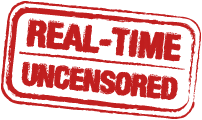 We know that great support really matters to our customers. But it can be hard to tell if a company provides "great support". We all say that we do…but that's not enough. We've made our support survey responses public so you can get a true sense of how dedicated we are to providing the best support in the industry. These are real customer responses – unedited and updated every hour.
Support Experience Survey Responses
At the end of every support experience (every single one!) we ask customers to rate their experience with our Support Team. After a support case is closed we send a survey with these two questions:
1. How likely are you to recommend AppFolio based on your Support experience? (0 = not likely, 10 = most likely)
2. What is the reason for the score you gave?
These are the 25 most recent responses – completely unedited.
*Updated on the hour
10 / Great Service 10 / 10 / Chad was VERY patient, professional and capable!!! 10 / Very good support team. Very friendly and helpful. 10 / Excellent service. Gave clear guidance and had a lot of patience with me. 10 / Kevin was able to resolve my problem quickly. 10 / Tyler Guthrie is simply fantastic...very quick in getting back... It is a real pleasure to work with him. 10 / Tyler relayed basic instructions that were easy to follow. 10 / Stanton responded both timely and had a solution immediately. He also checked with team members and offered yet another solution to resolve my problem. Extremely helpful and informative. I appreciate that although he had a solution, he used resources to offer more options. 9 / Chase is great at helping w/accounting things, and general AF process. 10 / Very helpful and even added a go to meeting to help me further understanding the whole picture. Thanks 10 / 10 / The quick response time was great and my question was answered! 10 / Fast response. Helpful answer. 9 / Thank you Anna for listening and walking me through all the corrections needed to balance. 4 / I did not feel like Austin listened and understood the issue. He would take notes then call me back after conferring with someone. It took 2 days to get resolved. 10 / Excellent support 10 / Awesome fast service. THANK YOU! 10 / Just so friendly!!! So helpful 10 / Pleasent knowledgeable staff. They call us back in a timely manner. Love the costumer service! 10 / Arezou rocks and is knowledgeable and concise - great support! 10 / VERY VERY Helpful and quick. Thank You! 10 / Christian very helpful. Explained step by step how to fix my problem 10 / 10 / Prompt response! Issue resolved.