What Customers Are Saying (Right Now!) About Their Experience With AppFolio Support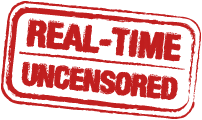 We know that great support really matters to our customers. But it can be hard to tell if a company provides "great support". We all say that we do…but that's not enough. We've made our support survey responses public so you can get a true sense of how dedicated we are to providing the best support in the industry. These are real customer responses – unedited and updated every hour.
Support Experience Survey Responses
At the end of every support experience (every single one!) we ask customers to rate their experience with our Support Team. After a support case is closed we send a survey with these two questions:
1. How likely are you to recommend AppFolio based on your Support experience? (0 = not likely, 10 = most likely)
2. What is the reason for the score you gave?
These are the 25 most recent responses – completely unedited.
*Updated on the hour
10 / Awesome fast friendly help!! 10 / 10+++++++ Emily was fantastic. She followed up and made sure our issue was completely resolved. She was patient and pleasant. I would love to work with her! 0 / not sure how it got resolved as we never connected just played phone tag 10 / Kenna is once again a superstar. Thank you for all your help!! 6 / The techs that we've worked with have without exception been great. They can talk us through whatever issue we're having in no time at all and they have all been very patient with us. However - Having to wait 24 hrs or more to get a response is the biggest downside of Appfolio that we've encountered. 10 / I am always thankful for your help. You guys are all special! 10 / Perfect job 10 / 2 / I feel Austin was in a hurry to get on to the next call. "I don't do this that often". 10 / wonderful service and expertise 10 / 20! Vincent gave us great directions for fixing the move outs that had been done incorrectly. Thanks for the Go to meeting! He was patient and kind with us Coleen - Ready Rentals Awesome!! 10 / Zach was awesome - he answered all of my questions and worked through some issues - great customer support.... without the rush.... Zach deserves a raise! 10 / VERY HELPFUL 10 / I figured it out on my own, Toby checked my work and said it was fine. Best thing was that he got back to me very quickly. That is important to me! 10 / Took care of lots of details quickly and graciously helped a woman with limited computer skills. / 10 / Easy to understand explanation 10 / 10 / He was patiently walking me through the general steps it will take to complete running specific reports. At the end of the conversation he made sure I had his contact info to call back with any questions. 10 / Sam has been great with helping me, spent a lot of time and explained issues well. He is great to work with. 10 / Because I got the response and help I needed. 9 / Response was quick and concise and explained in detail what I needed to do 10 / Excellent service from Jake 10 / Zack figured out just what I needed fixed. Excellent 10 / The response time was great! Not only that but it was followed up! I LOVE the Support that AppFolio provides, it makes the scary switch much easier! A special Shout out to Jen, Alanna and Bryce for making sure I was taken care of and my urgent request was taken care of!