What Customers Are Saying (Right Now!) About Their Experience With AppFolio Support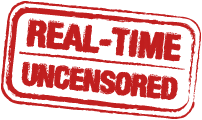 We know that great support really matters to our customers. But it can be hard to tell if a company provides "great support". We all say that we do…but that's not enough. We've made our support survey responses public so you can get a true sense of how dedicated we are to providing the best support in the industry. These are real customer responses – unedited and updated every hour.
Support Experience Survey Responses
At the end of every support experience (every single one!) we ask customers to rate their experience with our Support Team. After a support case is closed we send a survey with these two questions:
1. How likely are you to recommend AppFolio based on your Support experience? (0 = not likely, 10 = most likely)
2. What is the reason for the score you gave?
These are the 25 most recent responses – completely unedited.
*Updated on the hour
10 / Great service 10 / Mike Arellano answered my questions and provided me with all the steps needed to make this very unusual correction. I was able to follow the steps and make all the necessary changes. Great directions..... 8 / I'd like to be able to get more assistance in the beginning, or be able to call back if I have a question. 10 / Exceptional service 10 / fast precise info 10 / Nice work 10 / 10 / Your support team are amazing always. 10 / Excellent help as always! I love Appfolio 10 / Quick response and follow up. Thanks for the great work! 0 / Lack of experience with AppFolio 10 / the reprep is able answer my inquiry at 1st call. 10 / 9 / Quick Response, Very Helpful, Austin was very helpful 10 / I had one of our implementation reps answer my question prior to Olivia calling. Instead of just saying bye, she specifically asked if there was anything else she could help me with while on the phone. I said, actually yes, there is. She answered like 5 questions I had about customizing reports and how they relate to owner portals. Very quick and helpful. 10 / 9 / PLeasant and helpful as always 9 / Usually always helpful, pleasant and expedient responses ..... 10 / Solved problem at hand. All is good. 10 / 10 / accomplished my request. 10 / 10 / Prompt response and very helpful 10 / Sam is excelent 10 / Fast, helpful support.