What Customers Are Saying (Right Now!) About Their Experience With AppFolio Support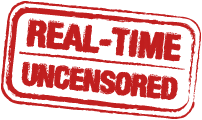 We know that great support really matters to our customers. But it can be hard to tell if a company provides "great support". We all say that we do…but that's not enough. We've made our support survey responses public so you can get a true sense of how dedicated we are to providing the best support in the industry. These are real customer responses – unedited and updated every hour.
Support Experience Survey Responses
At the end of every support experience (every single one!) we ask customers to rate their experience with our Support Team. After a support case is closed we send a survey with these two questions:
1. How likely are you to recommend AppFolio based on your Support experience? (0 = not likely, 10 = most likely)
2. What is the reason for the score you gave?
These are the 25 most recent responses – completely unedited.
*Updated on the hour
10 / very patient and great with keeping in touch 10 / Staff, response times, very efficient and knowledgeable. 10 / 5 / I cannot pay appfolio to move my lease in to a template.This makes for a slow cumbersome process which may or may not work to my satisfaction at it conclusion 10 / Answered and explained why to every question I had. Very Helpful 10 / You must get really tired of hearing from me. I cant say enough good about Appfolio and the SUPPORT TEAM IS AWESOME 10 / called back quickly and help resolve our issue. 10 / Thank you Anna for getting back to me so quickly. She is very pleasant to work with and AppFolio found another excellent customer support. Thank you again. 10 / 10 / Fast Friendly Helpful Responsive 10 / quick resolution 10 / very patient at explaining 10 / It was the correct score to give. 10 / Stanton was very helpful! 10 / Expert assistance from Michael McConnell with an ACH refund issue 10 / 10 / Michael Gordon's expert assistance with a refund to a former tenant who mistakenly made an ACH payment 5 / 10 / Excellent customer service 9 / The Support team responded promptly and knew the answers. I am just disappointed with Appfolio. We were not aware we would not have some of the features we had with PropertyWare. We had the ability to send emails through PropertyWare. We also had the ability to upload our leases 1 time into the tenants account and the owners. They could each access their leases and other documents at any time. Now, we can not even upload into the owners account. Nor, can we email directly from Appfolio. We have to take extra time to go out of Appfolio to email the leases. What a disappointment. 10 / Christian is just a wealth of knowledge. We couldn't have made the changes without her, Thank you! 10 / Sam has been great the whole time he has been working with me on our fist bank rec. 10 / Olivia has been absolutely amazing and has helped me along the way. Being new to property management I had several questions and minor mistakes that she helped me through. took the time to reschedule calls with me and also made sure the time was right. best rep yet! Great Job Olivia! 10 / Awesome as always! 10 / Katie was timely with her support call and provided clear direction how to handle my banking issue. She was excellent.