What Customers Are Saying (Right Now!) About Their Experience With AppFolio Support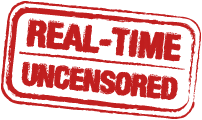 We know that great support really matters to our customers. But it can be hard to tell if a company provides "great support". We all say that we do … but that's not enough. We've made our support survey responses public so you can get a true sense of how dedicated we are to providing the best support in the industry. These are real customer responses—unedited and updated every hour.
Support Experience Survey Responses
At the end of every support experience (every single one!) we ask customers to rate their experience with our Support Team. After a support case is closed we send a survey with these two questions:
1. How likely are you to recommend AppFolio based on your Support experience? (0 = not likely, 10 = most likely)
2. What is the reason for the score you gave?
These are the 25 most recent responses—completely unedited.
*Updated on the hour
10 / She was direct and straight to the point, but she also made you feel she was willing to accept our questions. 8 / Its a pretty involved learn as you go program...not super easy when you are a busy busy agent. It's going well so far though. Maybe I need to up my fees to cover someone doing my processing. 10 / Katelyn was great. She really knows her stuff. 10 / 10 / grant was extremely helpful with our bank swap 10 / He resolved my issue and helped me make the corrections I needed to make. 10 / instant assistance which I appreaciate 10 / Katie's the BEST! 10 / Michael easily solved a long-standing issue for me. The solution was simple and he got back to me immediately. Game changer for me - thank you, Michael!! I would have rated 100 on this one if I could have. 10 / she was fast with a response knew how to solve the problem and even followed up 10 / 10 / Staff is very professional, knowledgeable and helpful. 9 / 10 / Emily helped out very much although I am not an accountant she explained things that solved our problems. 10 / Zakhary was great - fixed my problem in 1 minute 10 / 10 / always get a very timely response. 10 / Because Kelsey rocks and is very patient with me when I get confused on items!! 8 / Everything was fine as far as resolution goes. Breigh was personable :) 10 / Support personnel very courteous, helpful and responded to my request quickly which was very much appreciated! 10 / excellent response time 10 / As always, Scott walked me through it step by step. So much appreciated. 10 / 10 / Excellent Service 10 / Michael was super helpful and very quick to respond to my inquiry.