What Customers Are Saying (Right Now!) About Their Experience With AppFolio Support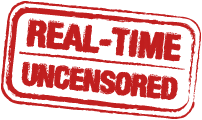 We know that great support really matters to our customers. But it can be hard to tell if a company provides "great support". We all say that we do…but that's not enough. We've made our support survey responses public so you can get a true sense of how dedicated we are to providing the best support in the industry. These are real customer responses – unedited and updated every hour.
Support Experience Survey Responses
At the end of every support experience (every single one!) we ask customers to rate their experience with our Support Team. After a support case is closed we send a survey with these two questions:
1. How likely are you to recommend AppFolio based on your Support experience? (0 = not likely, 10 = most likely)
2. What is the reason for the score you gave?
These are the 25 most recent responses – completely unedited.
*Updated on the hour
10 / 10 / Great help and learning experience for me. 10 / Wonderful, knowlegable Support 10 / Chelsea was very helpful. She answered my questions with great detail and in a manner I understood. She spent a lot of time with me and made me feel like a priority. I have learned so much about Appfolio from her. Thank you! 8 / Quick answers to questions 8 / Being in Hawaii it is very difficult to connect with service technicians. 10 / Problem was resolved 10 / I can not sing Sean's praises enough. Excellent troubleshooting, help and follow-up. Fantastic support. 10+++++++++ 9 / Emily did a good job of not only telling me the steps to take, but emailing me the steps again so I could use the email as a reference. ( a score of 9 is high for me ). 8 / Love it. I would give a 10 for use but there are some reports and functions I would love to see in order to give a 10. 10 / Prompt answer to my question. Haley was also very knowledgeable and helpful. 10 / Easy set up walk thru instructions 10 / Torri was quick and effective with the support I needed, thank you. 10 / Helpful and supportive 10 / He was very prompt and answered all my questions 8 / it was fast 10 / ease of use 9 / Tamoor was very helpful. 10 / 10 / Superior service, follow through and handling. 10 / 10 / Chase was most friendly and equally helpful. Response time wasn't instantaneous, but that is understandable. Regardless, it was very fast. 10 / Great service. Thank you 10 / Prompt, professional, and friendly support. Lauren drew on a colleague's assistance and together they completely solved my issue and I learned something new in the process. Thanks much! 9 / With in 2 hrs of my request, everything had been updated. They even sent an email to let me know we were up and running.