What Customers Are Saying (Right Now!) About Their Experience With AppFolio Support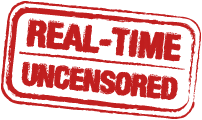 We know that great support really matters to our customers. But it can be hard to tell if a company provides "great support". We all say that we do…but that's not enough. We've made our support survey responses public so you can get a true sense of how dedicated we are to providing the best support in the industry. These are real customer responses – unedited and updated every hour.
Support Experience Survey Responses
At the end of every support experience (every single one!) we ask customers to rate their experience with our Support Team. After a support case is closed we send a survey with these two questions:
1. How likely are you to recommend AppFolio based on your Support experience? (0 = not likely, 10 = most likely)
2. What is the reason for the score you gave?
These are the 25 most recent responses – completely unedited.
*Updated on the hour
9 / Tyler is always very helpful. 8 / He was very helpful but we still didn't completely resolve the issue without cost to me. 10 / ASSISTED ME WITH MULTIPLE ISSUES. GUIDED ME THROUGH REPORTING ISSUES PROCESS TO ASSIST IN RESOLVING ITEMS NOT RESOLVED AS OF YET. 10 / 5 / this particular customer service representative seemed slower and less knowledgeable than the others I have interacted with. 10 / Super fast response and super easy! Love it! 10 / Kenna is a huge help. 10 / 10 / 10 / Prompt respond 10 / Anna is great, she has been so patient with me and worked with me through this accounting. 10 / 10 / Representatives are always knowledgeable, professional and friendly 10 / Michael was great today 9 / problem resolved. follow-up very good by rep 10 / 10 / Jake was on top of the problem, Great service 10 / Very timely response and Olivia took care of my issue immediately. 10 / Trenna was very quick in responding and we came to a solution quickly for the issue I had. She was also very cheerful and nice to speak with 10 / Anna, took a lot of time to help me with the issue, very friendly and very very helpful 10 / Awesome response time! 10 / Anna is awesome, very friendly and very very helpful. Explained things that I could understand what is happening 10 / Very patient, professional and knew her stuff. 10 / Frisco was terrific in helping me solve some complicated issues!! He was patient and even helped find a few other glitches that would have caused me additional problems. Thank you!! 10 / Austin was knowledgeable and understood my problem. After talking to him I will make adjusting entries for account 2020 at 12/31/2014 and reverse it on 1/1/2015.