What Customers Are Saying (Right Now!) About Their Experience With AppFolio Support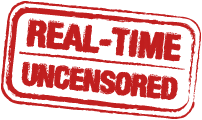 We know that great support really matters to our customers. But it can be hard to tell if a company provides "great support". We all say that we do … but that's not enough. We've made our support survey responses public so you can get a true sense of how dedicated we are to providing the best support in the industry. These are real customer responses—unedited and updated every hour.
Support Experience Survey Responses
At the end of every support experience (every single one!) we ask customers to rate their experience with our Support Team. After a support case is closed we send a survey with these two questions:
1. How likely are you to recommend AppFolio based on your Support experience? (0 = not likely, 10 = most likely)
2. What is the reason for the score you gave?
These are the 25 most recent responses—completely unedited.
*Updated on the hour
10 / Cecelia is the most helpful and knowledgeable. 10 / always helpful, can't say much more how great your team staff is! 10 / satisfied 10 / Anna was patient and explained every step until it made sense to us. She is wonderful and so far everyone we have reached out to and/or worked with has been awesome! 10 / Great response time! Great service! Thank you Leo! 10 / 10 / Fast response from the support team. 10 / Everyone has been very helpful as I continue to master the details of Appfolio! 10 / Brea was very thorough in her review of our questions and continued to assist us until we became more knowledgeable of the issue. 10 / The issue with Finchley came to a close quickly and easily. Meadowdale just required an in-depth conversation to help me understand all that transpired between the initial month and the one following. And likewise, for an understanding of suppressed fees. She was very thorough and her explanation and follow thru was very much appreciated !!! 0 / Did not resolve my issue 10 / very fast, very efficient, very professional 6 / The system is a very complex accounting. It is not user friendly. 9 / Kelsey did a very good job explaining which made it easy to understand. 10 / good work 10 / great customer service 10 / Was able to solve the issue I was having 4 / Because she took a week to reply back 9 / 10 / Megan, is very clear and knowledgeable. 10 / Thank you Tyler! So prompt and helpful! 10 / 10 / Cassandra has been so patiently helping me with switching over bank accounts and figuring out accounting mishaps from months ago. I'm grateful that she has worked with me to make sure everything was completed. She is wonderful! 10 / Breigh was very thorough with answering all of my questions as well as providing a solution. She was also kind enough to keep the ticket open in case there were further questions. 10 / Jonathan perfectly explained and solved a HUGE problem for me! Thank you!!!