What Customers Are Saying (Right Now!) About Their Experience With AppFolio Support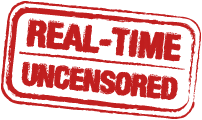 We know that great support really matters to our customers. But it can be hard to tell if a company provides "great support". We all say that we do…but that's not enough. We've made our support survey responses public so you can get a true sense of how dedicated we are to providing the best support in the industry. These are real customer responses – unedited and updated every hour.
Support Experience Survey Responses
At the end of every support experience (every single one!) we ask customers to rate their experience with our Support Team. After a support case is closed we send a survey with these two questions:
1. How likely are you to recommend AppFolio based on your Support experience? (0 = not likely, 10 = most likely)
2. What is the reason for the score you gave?
These are the 25 most recent responses – completely unedited.
*Updated on the hour
10 / great software 9 / Excellent service. Pleasant and helpful attitude of Kirsten. 10 / Josh was very good at answering the question for me. 10 / Tyler was very helpful and friendly. resolved my issue. 10 / Brice has helped over the past two week. He's friendly and returned my calls. 10 / Thanks Patrick! very proffessional 10 / Colin was quick to respond and had the great answer right away! 10 / Colin helped me through all my ?'s 10 / Customer service 10 / great help through a complicated process 10 / got a call back the same day!!! 10 / Once again, Michael Gordon's expert assistance transformed a complex issue into a resolved problem. He is capable of simplifying complex issues--I couldn't do my job without his help. 10 / The support team is excellent at what they do! Michael helped us through what we thought were difficult procedures and in reality, they were not. Thank you for your expert assistance. 10 / Lindsay was fabulous (and fun too). 10 / Angela is great! Always very helpful! 10 / Great Service 10 / This individual went beyond to help me, took his time and helped me understand what i was doing wrong. I really thank him for that. 10 / Lindsey was great-walked me through each step 10 / Adam was concise and helped me resolve my problem quickly. 10 / Tyler was very helpful, he responded to any of my e-mails right away. 9 / Angela was delightful; she answered my question, helped with a related issue, and then let me pick her brain for a minute regarding possible changes my company is making. 10 / It is always a great experience with Anna. 10 / Very helpful and prompt... Knows product! 10 / very proffessional Thanks! 10 / Question was answered completely.