What Customers Are Saying (Right Now!) About Their Experience With AppFolio Support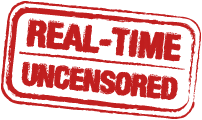 We know that great support really matters to our customers. But it can be hard to tell if a company provides "great support". We all say that we do … but that's not enough. We've made our support survey responses public so you can get a true sense of how dedicated we are to providing the best support in the industry. These are real customer responses—unedited and updated every hour.
Support Experience Survey Responses
At the end of every support experience (every single one!) we ask customers to rate their experience with our Support Team. After a support case is closed we send a survey with these two questions:
1. How likely are you to recommend AppFolio based on your Support experience? (0 = not likely, 10 = most likely)
2. What is the reason for the score you gave?
These are the 25 most recent responses—completely unedited.
*Updated on the hour
10 / Great as always. Great response time and extra caring. Appreciate all. 5 / HE KEPT HIS COMPOSER AND MAINTAINED A BALANCE PROFESSIONAL CUSTOMER SERVICE 10 / easy to work with, liked the email only for such a simple request 10 / Ali was great. 10 / My questions have been answered. 10 / 10 / 10 / She was extremely patient and helpful and answered all my questions and then some! 10 / Quick, courteous, knowledgeable response. 2 / Getting a phone call from Lauren skinner is apparently impossible 10 / Always very helpful!! 10 / 10 / Marie was very helpful and explained the issues involved. Thanks MArie!! 10 / Sent email and no answer but when I called Sean was there. Again Great help nice to talk to a person. 10 / I have dealt with Simeon before and he provided great service and quickly assisted me to correcting the issue. 10 / As always, your support team absolutely kills it. 10 / When ever I have an issue with not knowing how to correct a mistake I've made the support team is there to help 10 / Everyone that I've ever spoken with from Appfolio is fantastic and very willing to help. 10 / 10 / 10 / Chase responded very quickly and was able to fix my issue 10 / Always easy to work with 10 / Cassandra was super awesome and helpful. I learned a ton and feel a lot more confident about AppFolio in general after working with her. 10 / Prompt step-by-step assistance. 10 / Task resolved quickly.