What Customers Are Saying (Right Now!) About Their Experience With AppFolio Support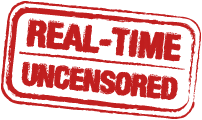 We know that great support really matters to our customers. But it can be hard to tell if a company provides "great support". We all say that we do … but that's not enough. We've made our support survey responses public so you can get a true sense of how dedicated we are to providing the best support in the industry. These are real customer responses—unedited and updated every hour.
Support Experience Survey Responses
At the end of every support experience (every single one!) we ask customers to rate their experience with our Support Team. After a support case is closed we send a survey with these two questions:
1. How likely are you to recommend AppFolio based on your Support experience? (0 = not likely, 10 = most likely)
2. What is the reason for the score you gave?
These are the 25 most recent responses—completely unedited.
*Updated on the hour
0 / One case has not been replied too; may be this one 10 / 10 / Quick response and great advice on how to get a report to work for me. 10 / Quick and detailed emailed response per my request. Thank you! 10 / Lauren was awesome, she stayed late and helped me with my urgent issue. 10 / 10 / 10 / Great service 10 / I got an answer - the solution worked. My boss was happy and it was quick. 10 / Someone always helps me fix the problems. 10 / Scott was great and answered my questions quickly. 10 / great service 10 / The person I spoke to was patient with me and tried to help as beat she could to give suggestions for ways to solve our issue 10 / This support rep is awesome - we have used him before. He is very knowledgeable and just feel like not an idiot when you call. 10 / Thank you Harrison for solving the problem with the security deposit clearing! 10 / 10 / Great service 10 / helpful, happy appfolio people:) 10 / I was given instructions via email that actually worked. I did it. It might be nice to have my issue added to the Help section. How to reverse a receipt/credit that has been allocated to a payment. 10 / Leo Quintana did a great job in helping with the issue and was patient. 10 / Really good customer service. Very helpful. 10 / Excellent customer service! 6 / I was disappointed that some of the things we asked for are not possible. The support person was just fine. For example - we have to have routing number and bank accounts for vendors (I don't think we can get this for utility companies, or credit card companies) - which makes it useless to use this function + pay the $.50...it's easier, faster, and cheaper to go through bill pay at the bank and pay these. 10 / Great customer service - thank you for helping me to clear up lots of issues I had. 10 / Kyler went above and beyond to ensure everything was exactly correct for us. Thank you so much!