What Customers Are Saying (Right Now!) About Their Experience With AppFolio Support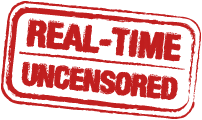 We know that great support really matters to our customers. But it can be hard to tell if a company provides "great support". We all say that we do…but that's not enough. We've made our support survey responses public so you can get a true sense of how dedicated we are to providing the best support in the industry. These are real customer responses – unedited and updated every hour.
Support Experience Survey Responses
At the end of every support experience (every single one!) we ask customers to rate their experience with our Support Team. After a support case is closed we send a survey with these two questions:
1. How likely are you to recommend AppFolio based on your Support experience? (0 = not likely, 10 = most likely)
2. What is the reason for the score you gave?
These are the 25 most recent responses – completely unedited.
*Updated on the hour
10 / I am grateful for your patience and time taken as I have become aware of some larger errors that I created unknowingly. Many Thanks!!! 10 / 9 / Alex was very helpful 10 / 10 / Torri helped get the information I needed very quickly. She was very helpful. 10 / just had a sort of general question, it got answered. So now I need to do further research on my end regarding irs and florida law. Joy. lol 3 / Our issue was not resolved and there is no timetable as to when it will be resolved. 10 / Great instructions Flawless 10 / just love the product 10 / I have worked with Chase a couple times on this same issue. I was able to call him directly yesterday and have him fix an issue prior to a meeting we had to attend. Thank you Chase!! 10 / Kenna was amazing. She helped me solve a fairly complicated situation! 10 / The agent took her time to explain wasn't in a rush. 10 / All my questions were answered quickly and efficiently and pleasantly. 9 / Friendly, quick to respond, didn't speak to me like I didn't know what I was doing. 9 / 9 / 9 / Jonathan did a great job of helping me understand a unique problem. I look forward to having a little more time to complete the transaction in the software. 7 / The suggestion worked. 8 / 10 / 10 / Helpful tech support, took a little longer this time though. 10 / very helpful 10 / patient and informative 9 / 10 / Zach was very helpful.