What Customers Are Saying (Right Now!) About Their Experience With AppFolio Support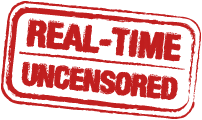 We know that great support really matters to our customers. But it can be hard to tell if a company provides "great support". We all say that we do…but that's not enough. We've made our support survey responses public so you can get a true sense of how dedicated we are to providing the best support in the industry. These are real customer responses – unedited and updated every hour.
Support Experience Survey Responses
At the end of every support experience (every single one!) we ask customers to rate their experience with our Support Team. After a support case is closed we send a survey with these two questions:
1. How likely are you to recommend AppFolio based on your Support experience? (0 = not likely, 10 = most likely)
2. What is the reason for the score you gave?
These are the 25 most recent responses – completely unedited.
*Updated on the hour
10 / Timeliness and expertise was superb and would not hesitate to recommend 8 / Because the questions in itself is odd 10 / Tori was fast and answered my question. 10 / We are becoming more familiar with AppFolio and what it can do although I''m sure we've only touched the tip of the iceberg as to its full capabilities. Christian has been a total delight to work with and is doing an excellent job of holding our hand as we work our way through adjustments due to the implementation (the way we chose to have data imported) as well as correcting input errors on our part. We are about to wind up our first month's closing and looking forward to next month and a smoother month's processing as well as evaluate the management reports available that will provide us with the information we need to better manage our property management services. 10 / Satisfied 10 / 10 / 10 / 2 / Never responded to my question after her initial resopnse. 3 / 10 / On Friday night at 5:00PM, we needed exceptional over the top service to file 1099's and even though Zak was leaving to go out of town, he took that fifteen minutes and saved the day. Thanks so much. Dennis 10 / very prompt action 10 / Question was answered promptly and clearly. 10 / Chad called me and we worked out the problem and figured out a solution. Chad is very knowledgeable, a true asset to the company. 10 / Jesse explained everything in detail. What we were looking at and how it got there. 10 / Quick response 10 / Responses to my recent help requests have been fast, courteous and helpful. 10 / great as usually 10 / prompt/timely, knowledgeable & customer-friendly 9 / Responded quickly to my request and followed up in a timely manner. 9 / Not crazy about the solution to my problem, but Katie did fine work. 0 / normally the support is great but this answer did not help me I need a phone call 10 / Helpful and responsive 10 / Taimoor was very patient and resolved my problem. 10 / Kenna rocked it!! She got straight to the point and explained every detail of what was done wrong and how to correct it and prevent it in the future.