What Customers Are Saying (Right Now!) About Their Experience With AppFolio Support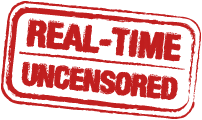 We know that great support really matters to our customers. But it can be hard to tell if a company provides "great support". We all say that we do … but that's not enough. We've made our support survey responses public so you can get a true sense of how dedicated we are to providing the best support in the industry. These are real customer responses—unedited and updated every hour.
Support Experience Survey Responses
At the end of every support experience (every single one!) we ask customers to rate their experience with our Support Team. After a support case is closed we send a survey with these two questions:
1. How likely are you to recommend AppFolio based on your Support experience? (0 = not likely, 10 = most likely)
2. What is the reason for the score you gave?
These are the 25 most recent responses—completely unedited.
*Updated on the hour
9 / Whitney was very helpful and knew how to explain every step well. She also gave important steps that will help me on prior expirences. Also the return call system is fast. 10 / Talking one on one was much better for me. 10 / Explained in detail and very helpful. Thanks again Harrison! 10 / Superior tech support! Knowledgeable and patient. Much appreciated. 10 / Very quick response time and extremely helpful and informative 10 / Fast Response 10 / Joshua was quick to email and call so I could get the questions answered! 10 / So far I like the Software 10 / Great customer service. Thank you, Leo! 10 / easy to understand and work with 10 / Anna is always so helpful 9 / I was able to get great service when I called in and I didn't have to wait for a call back via a support ticket. 10 / she called me 10 / Quick and competent support response. 10 / Edwin was very helpful and talked me through everything I needed. What was really impressive is that he set up a time for me to receive my phone call from him. Sometimes I play phone tag with Appfolio and having that arranged time was really helpful. 10 / Taelor explained the NSF process perfectly! 10 / Fast respond and clear explanation to my problems. Thank you so much for your excellent support as always. 10 / Simeon was wonderful to work with! 10 / solved my issue. 10 / Up to this date we have had a smooth transition and we receive contact in a timely manner with any issues or questions we have. 10 / excellent support. we had fun and simeon walked me thru to resolve the problem 10 / 10 / The issue was resolved very quickly 10 / 10 / Always excellent service!