What Customers Are Saying (Right Now!) About Their Experience With AppFolio Support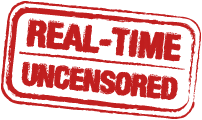 We know that great support really matters to our customers. But it can be hard to tell if a company provides "great support". We all say that we do … but that's not enough. We've made our support survey responses public so you can get a true sense of how dedicated we are to providing the best support in the industry. These are real customer responses—unedited and updated every hour.
Support Experience Survey Responses
At the end of every support experience (every single one!) we ask customers to rate their experience with our Support Team. After a support case is closed we send a survey with these two questions:
1. How likely are you to recommend AppFolio based on your Support experience? (0 = not likely, 10 = most likely)
2. What is the reason for the score you gave?
These are the 25 most recent responses—completely unedited.
*Updated on the hour
10 / I am happy with the level of followup provided by Appfolio. 10 / 10 / Always very helpful and helps me figure out how to fix the accounts. Thanks! 10 / Quick response...with correct answer / The service from Taimoor has been great. I still feel like i need more training on GL accounts, i guess i have been using the wrong ones so need to go back for months to correct. I feel i should have had more training from the start 10 / Ashley is 5 stars!! Excellent customer support! 10 / You were very prompt and helped me right away. 10 / Fast precise service 10 / Cassandra was a very very helpful customer service and my issue was done in 24 hours time frame. thank you Cassandra. 10 / Kevin is very helpful and patient with the billions of questions I ask him about and he always returns my calls in a timely manner. Thank you! 10 / The program is very user friendly 10 / Great customer service. 10 / 10 / excellent service. Very prompt. 10 / Morgan has helped us several times. Morgan has been very professional and help us with all our problems 10 / 10 / Easy/quick answer. 10 / Cecillia was knowledgeable and able to quickly answer our questions. She also took the time to discuss a prior case and provide status and options for moving forward with it. Thank you. 10 / 10 / Difficult request, Edwin went out of his way to ensure he had the correct information to relay and remedy the situation! Thank you! 10 / Very fast and correct solution! Thank you! 10 / I received an email and phone call very quickly. The steps were very detailed and easy to follow. I tell everyone that we use AF. Thank you!! 10 / Excellent, as usual! Thank you! 10 / 10 / Always helpful! Thank you!