What Customers Are Saying (Right Now!) About Their Experience With AppFolio Support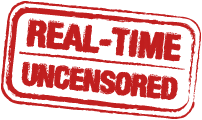 We know that great support really matters to our customers. But it can be hard to tell if a company provides "great support". We all say that we do…but that's not enough. We've made our support survey responses public so you can get a true sense of how dedicated we are to providing the best support in the industry. These are real customer responses – unedited and updated every hour.
Support Experience Survey Responses
At the end of every support experience (every single one!) we ask customers to rate their experience with our Support Team. After a support case is closed we send a survey with these two questions:
1. How likely are you to recommend AppFolio based on your Support experience? (0 = not likely, 10 = most likely)
2. What is the reason for the score you gave?
These are the 25 most recent responses – completely unedited.
*Updated on the hour
10 / 10 / Excellent service 10 / 10 / Quickly explained and solved the problem. 10 / Frisco was wonderful. 9 / Toby was knowledgeable but hard to get a hold of 9 / 10 / Very fast response - thank you! 8 / 10 / 10 / Tori was great 10 / Quick Response!! 10 / Chase was very helpful and patience with me. 10 / 10 / 10 / Pretty friendly to talk to. 10 / As always, handled in a prompt and efficient manner! 10 / your the best 10 / 10 / Good understanding of AppFolio and good attitude. / excellent support and functionality of program 10 / As usual, the customer service was fantastic. Chase was so helpful and patient and he followed up with every issue. Give that guy a raise! 10 / Even though I watched the training videos, I learned so much as your staff helped me through this. Thank you! 10 / We were very impressed with the service we received from Taimoor Khan. Thank you Taimoor! 10 / The Support personnel are always so helpful. Chase and Chad are wonderful, as were Adam and Lindsay before them. I love working with them. They know the software inside and out.