What Customers Are Saying (Right Now!) About Their Experience With AppFolio Support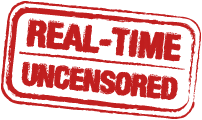 We know that great support really matters to our customers. But it can be hard to tell if a company provides "great support". We all say that we do … but that's not enough. We've made our support survey responses public so you can get a true sense of how dedicated we are to providing the best support in the industry. These are real customer responses—unedited and updated every hour.
Support Experience Survey Responses
At the end of every support experience (every single one!) we ask customers to rate their experience with our Support Team. After a support case is closed we send a survey with these two questions:
1. How likely are you to recommend AppFolio based on your Support experience? (0 = not likely, 10 = most likely)
2. What is the reason for the score you gave?
These are the 25 most recent responses—completely unedited.
*Updated on the hour
10 / Zak responded in a timely matter and was able to explain the solution to my question. Much appreciated. 10 / 9 / Quick answer to my issue. 10 / Awesome Anna did it again. Retain her at all costs. I think she should be considered for a raise. 10 / Excelent support 10 / 10 / Tyler game excellent assistance to us in a couple rush situations! 10 / You are there when I need you! 10 / Very professional, fixed the problem the easy way. Fast answer! 9 / Breigh was excellent, but I remain very frustrated with your product. I do not feel that I could recommend the product, despite the excellent customer support I received today. 10 / Toby was very helpful in helping me resolve a question on how to allow a tenant to pre-pay a large amount of rent! This does not come up often. I really appreciated his help! Pam Gardner 8 / Length of response time 10 / Not the answer I wanted to hear, but quick response. 10 / Very helpful on answering all questions. 10 / support and service 10 / Support and service 10 / prompt and professional 10 / Leo was very responsive and continued to help until the problem was resolved. 10 / 9 / Great support 9 / Support was great 10 / Quick response and great directions 10 / Email response was timely & informative 10 / Professionalism, timely response. 8 / Support was excellent but solution is not user friendly.