What Customers Are Saying (Right Now!) About Their Experience With AppFolio Support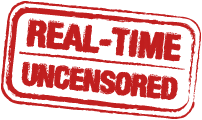 We know that great support really matters to our customers. But it can be hard to tell if a company provides "great support". We all say that we do…but that's not enough. We've made our support survey responses public so you can get a true sense of how dedicated we are to providing the best support in the industry. These are real customer responses – unedited and updated every hour.
Support Experience Survey Responses
At the end of every support experience (every single one!) we ask customers to rate their experience with our Support Team. After a support case is closed we send a survey with these two questions:
1. How likely are you to recommend AppFolio based on your Support experience? (0 = not likely, 10 = most likely)
2. What is the reason for the score you gave?
These are the 25 most recent responses – completely unedited.
*Updated on the hour
10 / 10 / Anna Johnson was very knowledgeable & patient! She walked me thru step by step and was able to resolve my problem! 10 / Excellent service 10 / Thank you for the speedy reply 10 / good response time and answered my question. 10 / 10 / Good resolution to our question. 10 / helpful, patient 10 / Prompt, accurate assistance. AF support always follows up to see if the assistance I've received was effective or not and if there is anything else I need. 10 / Representative friendly, PATIENT, knowledgeable and very reassuring! 10 / Kelsey did a great job of helping me to get set up for handling on-line app fees! I really appreciated her help. Pam Gardner 10 / Chad is always helpful. He walks me through the process and clear to understand. Thanks, Chad. 10 / You still give the best customer service around 7 / 10 / Tyler was quick to respond and solved the problem with a property 10 / Tyler solved the problem for us and the owner right away 10 / Great Service from Megan. 10 / 10 / As always Stanton was extremely help! Any time I need assistance he is quick to find the answers I am looking for! Thank you Stanton 10 / 10 / 2 / Seems like the effort to get a hold of someone after I request was put in could be better. Whether it's website Builder or book help. We get a quick call and then people vanish. 10 / 10 / Chad Brooks returned my support call. He guided me through the process of paying an owner past due rent through the tenant's security deposit account by the tenant/owner agreement. 10 / The representative was very pilot and knowledgeable, Helped me through it all and was able to understand it.