What Customers Are Saying (Right Now!) About Their Experience With AppFolio Support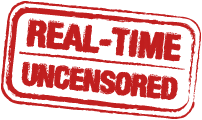 We know that great support really matters to our customers. But it can be hard to tell if a company provides "great support". We all say that we do…but that's not enough. We've made our support survey responses public so you can get a true sense of how dedicated we are to providing the best support in the industry. These are real customer responses – unedited and updated every hour.
Support Experience Survey Responses
At the end of every support experience (every single one!) we ask customers to rate their experience with our Support Team. After a support case is closed we send a survey with these two questions:
1. How likely are you to recommend AppFolio based on your Support experience? (0 = not likely, 10 = most likely)
2. What is the reason for the score you gave?
These are the 25 most recent responses – completely unedited.
*Updated on the hour
10 / Always great service with Appfolio! Every support person we have dealt with has worked hard to resolve any and all issues! 9 / I wanted more control 10 / The response was fast and helpful. I was able to resolve the issue quickly. 9 / 10 / She's nice. 10 / I think Appfolio is great! I am really glad we chose to go with this company. 10 / Support team is always quick to contact me & help with my problem. 0 / I never spoke to an Olivia 10 / Great customer service 9 / Grant, not only responded with the answer, he created reports and attached them and included screens shots of setting he ran the reports. He went the extra mile. 10 / 10 / I could not ask for a nicer, respectful, courteous support tech. He was so very helpful and walked me through the procedure. Thank you very much! 10 / 10 / great response love it 10 / great quick service 10 / She hung in there with me to make certain I understood. 10 / Vince called me right away. Sweet! 10 / Chelsea was very helpful in resolving the issues I was having with my tenant receivable balances. 10 / 9 / Pleasant, knowledgable and reasonable response time. 10 / Anna took the time to make sure I understood the changes we were making to my system. Not only did she patiently resolve my issue, but I learned a lot about appfolio in the process! She definitely has the heart of a teacher! 8 / Kenna was as helpful as she could be given the fact that we don't actually know where all our problems are since we don't have a total grasp of the implementation process and how we got it so wrong yet. I am beginning to understand now and feel more confidant with how things are progressing. The more we talk to Appfolio people, the clearer things are. 10 / Muhammed was quick and friendly with helping me with my requests. 10 / fast response 9 / I love the customer support, but I have a lot of concerns about the viability of the program for multi-family use.