What Customers Are Saying (Right Now!) About Their Experience With AppFolio Support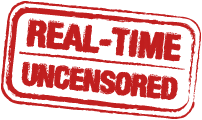 We know that great support really matters to our customers. But it can be hard to tell if a company provides "great support". We all say that we do…but that's not enough. We've made our support survey responses public so you can get a true sense of how dedicated we are to providing the best support in the industry. These are real customer responses – unedited and updated every hour.
Support Experience Survey Responses
At the end of every support experience (every single one!) we ask customers to rate their experience with our Support Team. After a support case is closed we send a survey with these two questions:
1. How likely are you to recommend AppFolio based on your Support experience? (0 = not likely, 10 = most likely)
2. What is the reason for the score you gave?
These are the 25 most recent responses – completely unedited.
*Updated on the hour
10 / 10 / The usual prompt, efficient service. 6 / When working in Appfolio, time is important. When you have to top andwait for an answer to a question from 24 to 48 hours later, it is hard to get the work done. This is a major problem when trying to accomplish a task. Ted Wild Alligator Realty, Inc. 6 / I rate features higher than support 10 / 10 / Rapid response! Extremely helpful. 8 / I don't really like the system but the tech was very good and very knowledgeable and helpful. 10 / Received Help with in 3 hours 10 / Zak Burleson was extremely helpful. Thanks! 10 / Fast response time and knowledgeable staff. 10 / very helpful 10 / Bryce gets a gold star today!!!!! 10 / Very knowledgeable.... Great response time. 10 / Lindsey Black was soooooo patient! 10 / very patient, move outs are very confusing. 0 / No one ever called me to solve my issue. 10 / Very happy with the support! 10 / Great Customer service! 10 / Your support people rock! 9 / Tyler was very helpful and patient, but it seemed the call back time was excessive. 10 / all my questions were answered 10 / online payment problem 9 / 10 / Always helpful and prompt 10 / The continued attempts to get a hold of me.