What Customers Are Saying (Right Now!) About Their Experience With AppFolio Support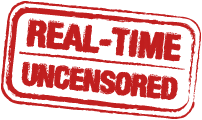 We know that great support really matters to our customers. But it can be hard to tell if a company provides "great support". We all say that we do…but that's not enough. We've made our support survey responses public so you can get a true sense of how dedicated we are to providing the best support in the industry. These are real customer responses – unedited and updated every hour.
Support Experience Survey Responses
At the end of every support experience (every single one!) we ask customers to rate their experience with our Support Team. After a support case is closed we send a survey with these two questions:
1. How likely are you to recommend AppFolio based on your Support experience? (0 = not likely, 10 = most likely)
2. What is the reason for the score you gave?
These are the 25 most recent responses – completely unedited.
*Updated on the hour
10 / 10 / Great support 10 / 10 / Stanton went "above and beyond" to assist me with this issue. Very appreciative. 10 / Was responded to promptly 10 / excellent service as always 9 / They're very helpful but it takes a while for them to get to you... usually a few hours. 9 / Frisco stayed on top of the issue and worked with my schedule to get it resolved. 9 / The features that I had questions on do not yet exist in your program. 10 / Very helpful on the phone. Patient!! 10 / Great Support 10 / On time and patiente 10 / quick response 9 / 8 / Olivia called me at 8 a.m. (CA-time) which to me showed that she wanted to address my concerns as soon as possible and reassure me that my tenants and their information were indeed secure. 9 / Katie was very proactive in follow up communication on my question- both by phone and via email. I appreciate her diligence and flexibility in securing a easy solution in a timely manner. 10 / 10 / The CSR answered my questions promptly and accurately. Thank you! 10 / fast service 7 / It was not LIVE, like IMMEDIATE response when I emailed... Would be nice to be able to phone in and have someone respond RIGHT THEN 10 / Very helpful and patient 10 / Very helpful and patient 10 / The email Megan sent me was very helpful and answered my questions 10 / You answer the phone and walk us through the solution. 10 / Quick response . . . especially today being a holiday.