What Customers Are Saying (Right Now!) About Their Experience With AppFolio Support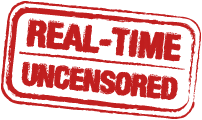 We know that great support really matters to our customers. But it can be hard to tell if a company provides "great support". We all say that we do … but that's not enough. We've made our support survey responses public so you can get a true sense of how dedicated we are to providing the best support in the industry. These are real customer responses—unedited and updated every hour.
Support Experience Survey Responses
At the end of every support experience (every single one!) we ask customers to rate their experience with our Support Team. After a support case is closed we send a survey with these two questions:
1. How likely are you to recommend AppFolio based on your Support experience? (0 = not likely, 10 = most likely)
2. What is the reason for the score you gave?
These are the 25 most recent responses—completely unedited.
*Updated on the hour
10 / Super customer servicer. Responsive and knowledgeable representative. 10 / I received Great Service... 10 / quick and helpful response. 9 / ONLY because I receive a generic email after my first request for help that says "...for now, go to our training material and help section..." I do that before I reach out. AND it would be great if the reference training material was specific to the problem. 8 / When I am able to connect, their knowledge and assistance is great 10 / Simple and Good explanation 10 / Kenna was very helpful - answered a few other questions and offered more help. 10 / 10 / Whitney is amazing ! I wish I had her as my private tutor! She us very knowledgeable ! 10 / Because I got such quick call back. It was explained to me very simply and in detail step-by-step detail. And I'm highly more likely to be able to use my appfolio to my best usage. 10 / Quick and direct response with a very informative answer to my question, along with an offer to assist further if I needed it. 10 / Easy to follow instructions, called me back on my schedule. Followed up with an email. 10 / So far so good 10 / Helpful quick response. Excellent follow up. 10 / Friendly & fast 10 / She is the best you have!!!! 10 / She is the best you have!!!! 8 / Support is great, just takes days sometimes for someone to get back to you. 10 / 10 / I like the step by step instructions Rachel sent. I can easily complete them on my own --- it worked wonderfully and I accomplished the task. 7 / I appreciate Marie and you following thru. That was fantastic! But the over all turnaround time for support is not good. 10 / Scott has been a great help. 10 / Sean was helpful, patient, and quick. He deserves a big honkin' pay raise. 10 / Didn't waste my time. Careful considerate assistance provided. He got it right the first time. 10 / Great property management program. Support help excellent.