What Customers Are Saying (Right Now!) About Their Experience With AppFolio Support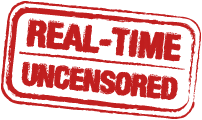 We know that great support really matters to our customers. But it can be hard to tell if a company provides "great support". We all say that we do…but that's not enough. We've made our support survey responses public so you can get a true sense of how dedicated we are to providing the best support in the industry. These are real customer responses – unedited and updated every hour.
Support Experience Survey Responses
At the end of every support experience (every single one!) we ask customers to rate their experience with our Support Team. After a support case is closed we send a survey with these two questions:
1. How likely are you to recommend AppFolio based on your Support experience? (0 = not likely, 10 = most likely)
2. What is the reason for the score you gave?
These are the 25 most recent responses – completely unedited.
*Updated on the hour
10 / Promptly responded and fixed my issue 10 / quick answer to my question 10 / He called me right away and was able to resolve my issue. Great customer service!!! 10 / Colin was very friendly, professional and walked me thru what I needed to do to resolve my issue and he did'nt make me feel rushed. 10 / 10 / Adam Wells is awesome. Knowledgeable, willing to help and well spoken. 10 / Very helpful and willing to make sure it was finalized correctly. 10 / Good experience 10 / The helped and resolved our issue 10 / very thorough support 9 / 10 / Top notch advice, promptly delivered by Michael Gordon. 10 / Excellent service beyond the call of duty 10 / Because my problem was resolved and it was very easy to follow the instructions and understand why/how the problem occured and how to fix it in the future 10 / He's very good. 10 / I have had the pleasure of dealing with Lindsay a few times. She is very professional and knowledgeable. Hope you pay her well 10 / I depend on AppFolio for good support and they deliver! 10 / Fast and effective resolution. 10 / Scott provided a quick and easy resolution to my problem. 10 / Zak was very helpful and responded quickly to my support request. 10 / Mike new his stuff, pleasant, had a smile, and I even accused him of taking a happy pill this morning. I cant say enough how much I appreciate the attitude and going the second mile to make this difficult time educational 10 / Excellent response and service. 10 / Excellent response and service. 10 / Outstanding customer service!! Always helpful and very knowledgeable!!! 10 / Excellent service from Colin, as always.