Last modified on March 23rd, 2016
By Elizabeth Millar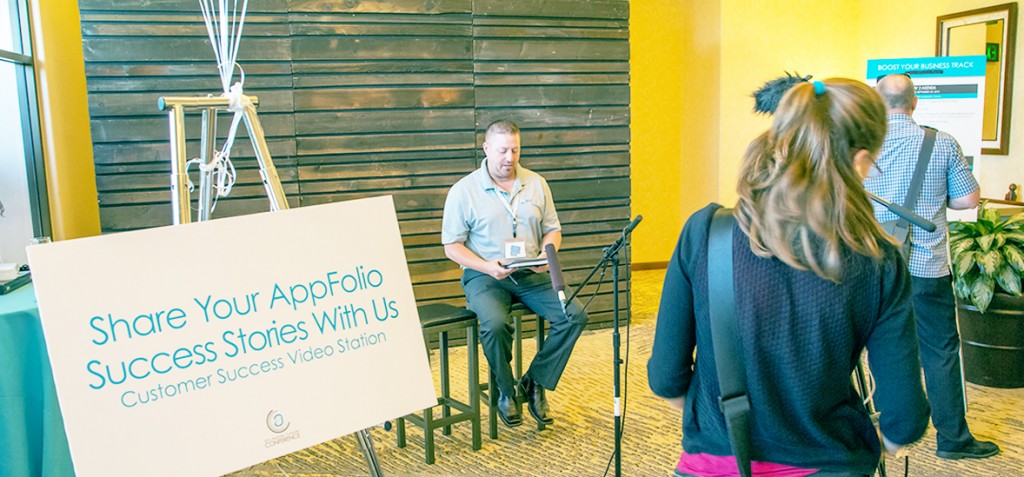 Here at AppFolio, we like to get to know our customers. Every person has a unique story about their experience in the property management world, and we like to share those stories as often as we can. AppFolio has changed the lives of property managers everywhere…check out these stories and see what yours could be.
Every day we ask property managers what they value most in their businesses, as well as how they would like to improve. We've put together stories from just a few of our customers that might share your top four goals and dreams…and how they are realizing those goals through AppFolio.
#1 Increase Profitability
Who doesn't want to make more money? These customers share how AppFolio has helped them increase their bottom line by helping them expand and by saving them time and money.
Customer Special Feature: Neil Cadman, The Cadman Group
"AppFolio makes us much more efficient. It allows us to get more done faster and manage more properties." – Neil Cadman, The Cadman Group
A couple years ago the Cadman Group, who manages a diverse portfolio of properties including 800 apartment units, came to AppFolio with a problem. They were looking to increase their business, and they knew their software was holding them back. How did AppFolio help to solve their problem? "What I like about AppFolio is that it allows us to have everything integrated into one system," says Neil Cadman. "I can get all of my reports done by one click of a button and what would take me days before, takes me no more than 45 minutes to an hour now."
Hear from some other property managers who are also streamlining their businesses through AppFolio.
"If we didn't have AppFolio and specifically the ability for residents to pay their rent online we would have to have more staff, which would cost us several thousand dollars per month." – Robert Goldman

"I love AppFolio. It has saved me so much time, it's really unbelievable. In fact, each day I find something else that is new and a time saver!" – Rhonda Belous, Whitestar Management

"Choosing AppFolio as our property management software has made all the difference in the world in increasing our portfolio of managed properties. My only regret is that I didn't go with them from day one." – Israel Reyes, Hancock Realty
#2 Distinguish Yourself from Your Competitors
In today's rental landscape, you have to stick out in a crowd of properties. It's important for property managers to have a key competitive edge in saturated markets.
Customer Special Feature: Damian Langere, Gelt Inc.

"Growing a business is tough. To be ahead of the game with all the competition that is out there today, you need to have the tools to be able to grow." – Damian Langere, Gelt, Inc.
Gelt's goal in the coming years is to significantly grow their business from managing 1,500 units to 10,000 units. In order to do that, Damian knows they need an easy-to-use property management solution that would simplify their business processes and set them apart from their competition. AppFolio gave them the tools to fill their vacancies faster, increasing revenue and giving them the capital needed to expand their properties.
After Gelt implemented AppFolio, Damian was amazed at the ways that AppFolio simplifies the leasing flow, especially when it comes to marketing those vacancies online in a beautiful and simple manner. With this crucial step now more efficient than ever, their revenue never suffers from long vacancy turnover times, and they have key automated features that make prospective renters much more interested in their properties over their competitors.
Chris also wanted to stand out among the competition in Chicago's cutthroat market.
"AppFolio gives us the leg up on our competition by providing the tools to service our clients efficiently and effectively. We could not have made a better choice." – Chris Johnson, Generation Rent LLC
#3 Fill Vacancies Faster
A vacant unit means dollars lost. When you have many vacant units at the same time, it can severely impact your revenue. Get those dollars back by streamlining your vacancy turnover with single-click listing and instant online screening and applications. Check out these customer stories and slash your 20-day unit turnovers to a fraction of that time.
Customer Special Feature: Kevin Patterson, RentSource Corporation
"AppFolio allows us to put all our units out in the marketplace all at once. We're filling vacancies faster." – Kevin Patterson, RentSource Corporation
After a year of sticking to his previous solution, not ready for what a software transition might require, Kevin finally made the leap to AppFolio and couldn't be happier. He can now fill vacancies faster using the built-in online marketing features, allowing him the revenue he needs to invest in more properties to manage (he has already added 100 units this year alone). Kevin loves AppFolio most for its mobility, allowing him and his team to work from anywhere while being as productive as they would be in the office.
Bob is another AppFolio customer filling vacancies faster than ever before.
"The #1 benefit of AppFolio is the integration. The ability to have tenants apply online and be able to take that online application thru the credit check, application approval, moved into the system as a tenant and then email a lease without any additional input on our part has saved us thousands of dollars through efficiency." – Bob Hahn, Dimensions Management Corporation
#4 Streamline Communication
Anyone who runs a business will tell you that communication is key. The best Property Manager / Property Owner relationships are the ones with clarity and transparency in data, reporting, and maintenance tracking. Put your owners' minds at ease with centralized data like broker Doug Ralph does.
Customer Special Feature: Doug Ralph, Windermere Property Management

"We're into year 3 now live on AppFolio and we are taking on more properties because I have more time to do the things I love to do which is deal with property owners and prospective customers…AppFolio has allowed us to have better relationships. We're not just landlords. And that's huge." – Doug Ralph, Windermere Properties
For Doug, every opportunity to save money or time, every moment that he gets back from processing reports in the office, he spends those moments not for himself but for his renters and his owners. He cherishes each opportunity to spend more face time with his clients, and this personal touch has greatly improved the rapport that Windermere has with its community. Now that they have freed up more time through AppFolio, they use that time to listen to the needs of their renters and owners, and alter their business to make their lives as happy as they can be. This has made Doug and his team much more happy as well! With a smile on his face Doug proudly states, "AppFolio has changed the face of our business and that face is smiling."
To read more from our happy customers, visit our customer success stories page.