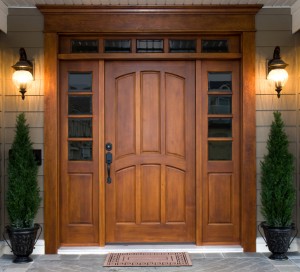 Awhile back, we highlighted some of the top sites for listing your vacant properties online. Well, it's been a couple years, and it's time to update this list as new sites have risen to the top and old ones have fallen off the radar.
Apartments.com offers innovative search tools that help people find the perfect place to rent. With their POLYGON™ search tool renters can draw their neighborhood, and with Plan Commute they can search using their preferred commute time and method. They focus on the things everyday renters think about which makes it a huge draw for prospects. Meaning: You should be listed on this website.
Move.com provides detailed rental listings, including apartments for rent, and a wealth of resources on moving, finance, rentals, and more. It could become more than just an apartment listing site with valuable information to help people make their move less stressful.
If you have a property that needs a tenant, thousands of prospective renters search for their future homes daily on Rentals.com. As a landlord or property owner, you can share your listing with millions of qualified renters every month, or you can find a qualified property manager for your rentals. Like many of the other sites listed here, there are different payment packages you can choose from based on the number of properties you manage.
With Trulia, you can post apartment and home rental listings for free and they will feed your listing to more than 20 other sites. You can also create and edit your listing from your computer or mobile phone, as well as post to social media sites like Twitter and Facebook to maximize your listing exposure. In early 2015, Zillow purchased Trulia for $2.5 billion, so we may be seeing some changes here in the future. If you want to post an apartment community with more than 50 units, you get kicked over to the Zillow Rental Network which will cost some money.
Zillow has been around since 2006 and currently claims to operate the most popular suite of mobile real estate apps, with more than two dozen apps across all major platforms. It has a database of more than 110 million U.S. homes. Large apartment communities of 50 or more units have to pay Zillow to feature their properties, but this allows Postlets.com, another rental listing site owned by Zillow, to be free for landlords and property managers.
Where's Craigslist?
Craigslist's position on the list (or lack thereof) might be the biggest change since our 2013 post. While people still definitely use it, Craigslist is becoming more renowned for spam postings than quality rental listings. People are wary and are turning to some of these other top sites instead for searching. Put this at the bottom of the priority pile right before newspaper advertising.
Honorable Website Mentions
There are many other rental listing sites, Hotpads, Rent Jungle, Realtor.com, and MyNewPlace, just to name a few. There are also sites like Apartment Search, which entices renters with gift cards, and PeopleWithPets.com, a site specifically for vacancies that allow animals. New ones keep popping up, so keep an eye on what the hot new site is for renters and make sure to be there.
Social Listings
Don't forget that social media sites—Twitter, Facebook and now even Pinterest—are high-traffic places to post your rental listings.
Stream Directly with Property Management Software
Each of these websites has unique pricing options, based on the number of properties and size of your communities. If you're using web-based property management software, you may be able to easily stream your vacancy postings to hundreds of sites and social channels on the Internet at once; or, prospective tenants can be directed right to your website if they are interested in one of your units.

Generally, the more sites your vacancies appear on, the better. Remember that different renters trust different sites for searching, so advertise on as many top rental sites as you can to keep your vacancy rate down.