Last modified on September 12th, 2017
By Christina Burch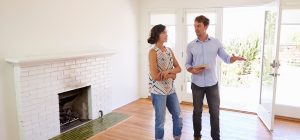 As a property manager, you've probably realized that everything would be a lot easier if all of your renters were great renters.
You can focus on filling your properties with favorable tenants by adopting a thorough tenant screening plan or by prioritizing resident retention.
However, just as you seek out quality tenants, good tenants also want quality property managers.
Become the ideal property manager by focusing on the things that renters want most: a quality property, modern communication tools, and regular incentives or perks. By solidifying your plan for success, you'll be more likely to attract the renters who also value order, open communication, and fair policies.
Tips to Attract the Best Renters in Town
Make your property listings stand out: It's wise to spend some time figuring out why a renter would want to live in your property over your competitor's unit down the street — especially if it has a lower rent. Then in your vacancy posting be sure to highlight the reasons why your rental home shines. For example, if your property is close to the subway station, located within a good school district, or has state-of-the-art security, internet access, and climate control, you should be advertising those perks.
Use online property management tools: Today's renters appreciate online applications and easy online payment options. These tools appeal to modern renters, and they can also help you work more efficiently. If you let renters conduct business with you via computer, tablet, or smartphone, they'll recognize the convenience and will be more likely to sign up for living in your community.
Let applicants know about your rental standards: Does your property require a minimum income and credit score or a guarantor? If so, you'll save yourself and your prospects time if you publish your rules in advance. Many high-income renters would prefer to rent where standards are kept high, so you're not likely to frighten quality prospects off this way. Since you can't accept renters who don't meet your standards, you might as well make qualifications as clear as possible from the beginning.
Let prospective renters communicate with you the way that they prefer to: Do you know if your perfect renters would rather have a phone call, text message, or email? The answer might depend upon their age, tech savviness, or the type of communication. You might not know the best way to reach prospective renters but you can certainly make different options available to them. For example, you might ask about their preferred methods of communication during the application or during your first conversation with them.
Consider offering one-page handouts: You can print handouts for open houses or individual showing, and you can also make them available on your website. These one-page cheat sheets should list the most important details of your property. If you hand them out in person, you might also consider offering a fridge magnet with your company logo, phone number, and website address to go with them.
Offer incentives for timely applications: Some rental units do very well by offering incentives to renters who submit approved applications by a certain date. Some examples might include a smart TV installed in the apartment, a free upgrade to cable, or a discount on the first month's rent.
Why Focus on Attracting Quality Renters?
In most metro areas, apartment complexes enjoy fairly low vacancy rates. While you might not have a problem attracting renters, you may not always attract the best renters. You know that renters who keep their apartment in good shape and pay on time will save you a considerable amount of money and aggravation. Investing a little extra in attracting ideal tenants from the start will pay off in the long run.