Last modified on March 15th, 2019
By Rachel Jefferson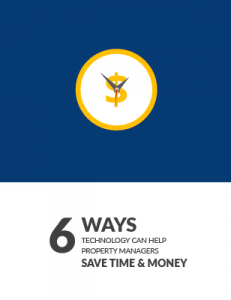 Do you have technology in place to streamline your entire leasing flow?
Modern renters rely on technology for just about everything, from getting driving directions to monitoring daily physical activity to creating grocery lists. Mobile apps and new technologies are convenient and save time. Why shouldn't property managers benefit from technology in their daily tasks, too?
In the guide 6 Ways Technology Can Help Property Managers Save Time & Money, we show how having the right technology can help you streamline your processes in all areas of your business, like:
Marketing your vacancies
Screening prospective renters
Leasing your units
and more
Download the guide to find out how property management software can help you be more efficient, saving time and money in 2016.