Last modified on August 10th, 2021
By Elizabeth Millar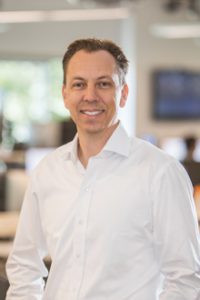 We're thrilled to announce that our very own Jason Randall has been named a Top CEO by Glassdoor®, one of the world's largest job and recruiting sites. Our passionate employees are to thank for continuing to rate their experiences of working at AppFolio and share their feedback on our company culture on review sites like Glassdoor. In addition to their endorsement of Jason, they are also asked to rate other workplace factors, including compensation, benefits, and work-life balance. Take a look at our reviews to see what it's like to work at AppFolio.
We're incredibly proud of the strong community and culture we've built here at AppFolio and are pleased to have Jason, a steadfast advocate of our unique and fun workplace, listed as a Top CEO.
Work With and for Great People
We're always on the lookout for team members who thrive in a fast-paced, innovative and energetic environment. Our benefits and lifestyle perks take care of you and your family so you can focus on what matters, both at home and at work. Learn more about working at AppFolio and check out our current job openings!
You Might Also Enjoy: