Last modified on December 14th, 2017
By Rachel Jefferson
Let the puns begin.
If there's one thing Californians aren't shy about it's their consumption of avocados. In fact, Los Angeles alone consumed almost 300 million avocados in 2013 (holy guacamole!). We here at AppFolio's Santa Barbara office eat them on the regular. We love them so much we even have an event to celebrate the tasty fruit (yes, it's a fruit). But it doesn't stop in SB. Our San Diego and Dallas locations get in on the fun, too. It's truly a company-wide celebration!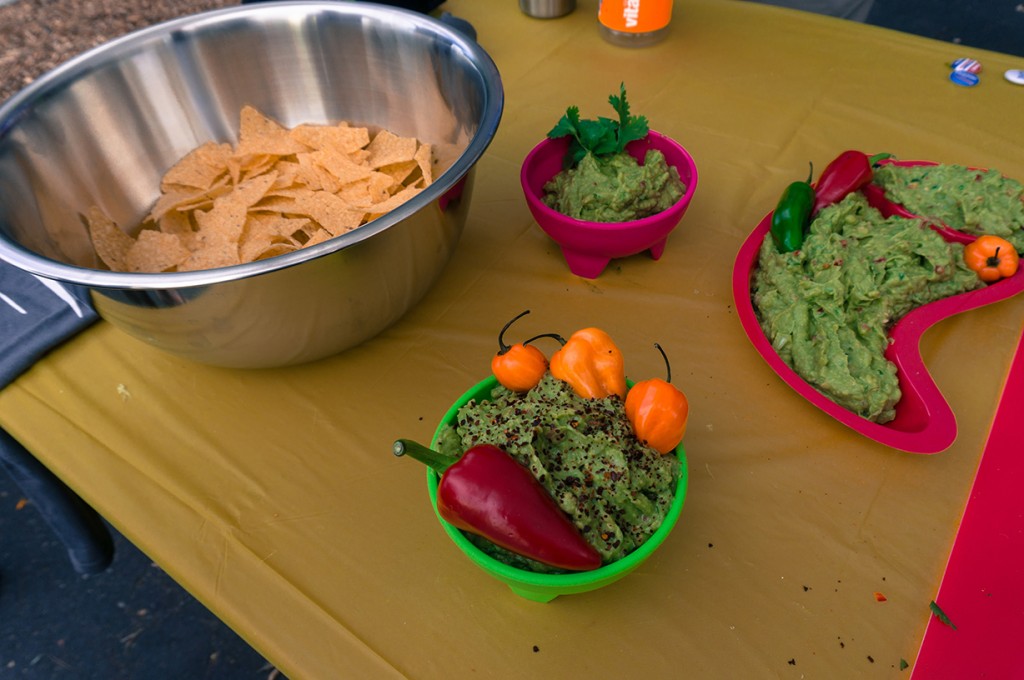 Yesterday, we held our 5th Annual Cinco de Mayo Avocado Takedown. What the guac is that you ask? The event began in 2012 in part as a way to celebrate Fiesta (a famous Santa Barbara tradition that takes place in early August);  and we decided to hold our event on Cinco de Mayo. One of our Board members owns a big avocado orchard in nearby Carpinteria, and he donated cases of avocados for the inaugural event. Thus, it evolved into a guacamole-making contest. As AppFolio grew over the years so too has the event, expanding to our other offices as they opened. The Avocado Takedown has really taken on a life of its own over the years, and AppFolians consistently comment that this is their favorite company event of the year.
Brian Donahoo (a three-time winner of the event) loves the teamwork this event encourages: "When we started the event, we were growing fast and really wanted a way to introduce employees to each another.  I really believe that if you like the people you work with, you are happier and you get more done."
The first step to liking your coworkers? You have to know who they are! The guacamole fest always begins with randomly assigned teams, which gives everyone a chance to meet and compete with people we may not know or may not have worked with before. Teams plan and perform a short skit and, of course, whip up some delicious guacamole.
"There is a fun competitive aspect to the contest, but this event is mostly about creating relationships and having fun with the people we work with. All of this culminates in a day of crazy presentations and antics that brings out all of our creativity and teamwork (… and some tasty guac). When the event is done, we have some funny memories; but more importantly, we know our teammates better and respect the talent around us even more." – Brian Donahoo
This year was pretty epic, with over 30 creative (and some highly elaborate) skits across two states. Here's a look at some of the craziness that took place at this year's Avocado Takedown.
---
In Dallas, there were some great presentations, from State of the Guac to the Big LeGuacski, but here are the top winners:
Most Unique Ingredient – Shrimp, Team R.I. Prince
Best Presentation: The Most Interesting Guac (Dos Equis)
Best Taste Winner: Straight Outta GUACton
---
At our Santa Barbara headquarters, teams included: The Guac Locker, Welcome to Guac Vegas, Guac of Ages, Guacbusters, and Guac Yourself, among others, with creative performances featuring a range of fun surprises, from live singing and dancing to live puppies.
The m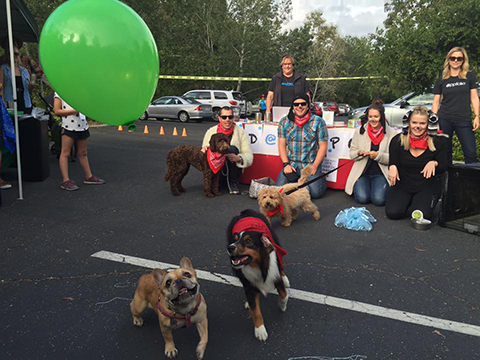 ost unique ingredient was catnip, and the best tasting was…drum roll please…catnip. Just kidding. The award for Best Tasting guacamole came down to a dance off between D@wg Pound which used Bonafide Bone Broth in their recipe, and Earl Warren Guac Grounds, whose secret recipe was Love. The winner is: D@wg Pound! (Did you think we wouldn't have dogs present at this event?)
---
Down in our San Diego office, CTO Jon Walker was in the house as guac political parodies (and giant hot dogs) were front and center.
It wasn't all fun and games though. Teams were working hard to prepare their recipes. The intensity in San Diego could be felt all the way up in the Santa Barbara office. You've got 30 minutes…Ready, Set, Guac!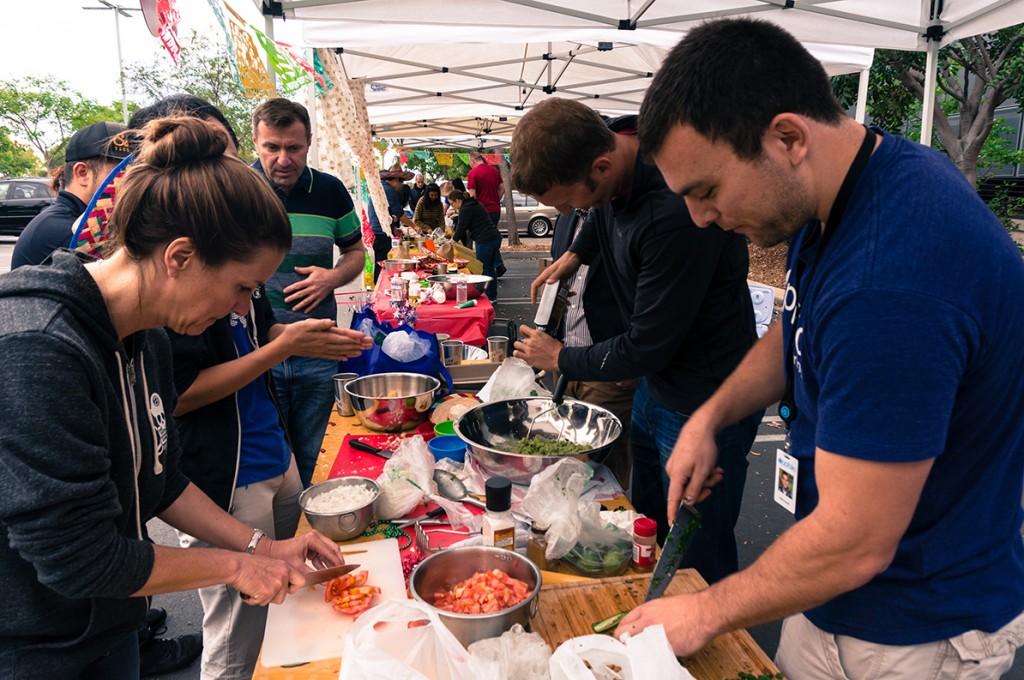 And the winners are…
Best Tasting Guacamole: Feel the Bern – A spicy recipe dedicated to the election season with an extraordinary speech from Bernie about the state of avocados.
Most Unique Guacamole Ingredients: Guac-Dog – Obsessed with hot dog pizza, this team infused mini hot dogs with their guac creation.
Most Creative Presentation: Make Appfolio Guac Again – An election-themed team that included appearances by Clinton and Trump.
---
For even more hilarious photos, check out the Avocado Takedown Facebook photo album. It's amazing how something as simple as an avocado can bring hundreds of people together in a fun and creative way! If you're looking for ideas on how to improve teamwork and camaraderie in your business, I urge you all to find your own avocado.
Until next year!
– AppFolio Guac Stars out.
---
You might also enjoy:
The Importance of Office Culture: 9 Ways to Boost Employee Happiness
So Much More than Software: Meet the People Behind AppFolio's Success