Last modified on October 30th, 2018
By Elizabeth Millar
While it is progress to see that women make up 46.8 percent of the U.S. labor force, data shows that it's much lower in the tech industry with only 24.61 percent of the workforce being female. This may sound discouraging to some, but many women are taking it as motivation to take a more strategic approach to their career development to get ahead in the tech world. The tech industry is huge, and there are many opportunities for women to get in and find a seat at the table.
At AppFolio, I'm surrounded by strong, intelligent women every day from our C-level leadership team (60% are women) to the directors and managers throughout all departments: product development, sales, marketing, human resources, finance, and customer service. I find myself constantly inspired by their individual stories and the unique perspective they bring to their work.
It's incredibly motivating to work for a company that supports all employees – regardless of gender – in building their dream careers. This is one more reason that I'm proud to be a part of the AppFolio family.
What It's Like to Work at AppFolio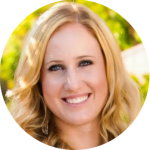 "I've been fortunate enough to grow my career here at AppFolio with strong mentors to guide me. Working in tech is unique because of the pace of work and constant innovation. I love that there's no shortage of new things to bring to market and share with our customers. It's really empowered me to learn everything I can about our industry and our customers so that we build that trust as their partner in technology, as well as building my skills to be at the forefront of new approaches to marketing technology trends and strategies."
– Alexis Hammond, Director, Marketing Strategy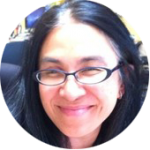 "I was thrilled the day I heard back from Jennifer regarding QA opportunities at AppFolio!  Since that day, I tell anyone that asks, the best thing about working at AppFolio is the people we work with on a daily basis. AppFolio is truly a place where I've been challenged and given support and autonomy to do my best work. Even better, I have had opportunities to help other women do the same – both inside and outside AppFolio, such as the opportunity to speak with young women at Girls Inc. about Engineering and Computer Science. I'm so grateful to work for a company that supports women in tech today as well as our future colleagues and leaders."
– Regina Rodwell, Director, Quality Assurance in Software Engineering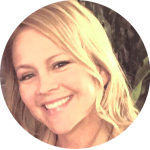 "AppFolio is a place where employees can grow and transform their capabilities as leaders and top performers. I have continued to be supported to elevate my skills and knowledge as a leader to better grow and support my amazing team. Looking forward I see only opportunity for individuals who want to be a part of our culture and community."
–Shayna Guigliano, Director, Inside Sales
"I was fortunate to start my career at AppFolio straight out of college, and I continue to experience so much personal and professional growth opportunity. We have an amazing leadership team that is invested in our company culture, and they continue to inspire our growing teams toward a shared, long-term vision for the company. I love learning from our executive team every day and appreciate the example they set for us developing leaders."
– Katelyn Surak, Director, Training and Enablement in Customer Success
Join us at the Grace Hopper Celebration
The Grace Hopper Celebration is the world's largest gathering of women technologists, and AppFolio will be attending as a proud sponsor. Join us September 26–28 in Houston, TX!
Ready to Start Your Career in Tech?
We're always on the lookout for team members who thrive in a fast-paced, innovative and energetic environment. Our benefits and lifestyle perks take care of you and your family, so you can focus on what matters, both at home and at work. Learn more about working at AppFolio and check out our current job openings!
You Might Also Enjoy: