Last modified on January 18th, 2016
By Rachel Jefferson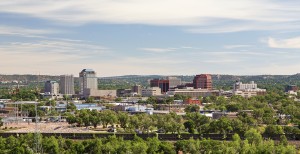 Known as a top destination for Millennials with the fastest rise in Millennial population, Colorado Springs is facing changing demographics and real estate trends that may impact the apartment rental market. See what the upcoming year has in store for property managers in the Springs area. Here's a look at the Colorado Springs rental trends for 2016.
Red-Hot Home Market Entices Tenants Away From Renting
Sales of single-family homes boomed in 2015, with both real estate prices and the number of home sales rising every month of the year, The Gazette reports. By November 2015, Colorado Springs home sales already exceeded those sold in 2014.
This strong buyer's market has enticed many renters to finally purchase a home of their own, leaving property managers with a greater supply of apartments than meets the demand. For savvy PMs, the time may be right to purchase additional houses to manage as rental properties, before high-quality homes become scarce.
New Opportunities, Despite the Strong Home Buyers Market
Property managers have a more difficult time filling apartment vacancies during a strong home buyer's market. While this can be frustrating, it does present an opportunity. Available units can be modernized and then rented for a higher price when the market changes. Alternately, some property managers may experiment with short-term rental strategies to try to entice those who are new to the area and need a rental while house hunting. The market calls for creative strategies to attract and maintain renters, and those property managers who can deliver these strategies will enjoy a less stressful 2016.
Out-of-town buyers have taken note of the Colorado Springs market. Lured by the inexpensive cost of real estate and the fairly solid returns, many non-locals have started buying up available properties and managing them as rentals.
Savvy property managers who want to grow their business can network with out-of-town buyers, who by necessity need someone located in or near the Springs who can manage their rental properties on their behalf. This new trend may be a silver lining for property managers, who stand to benefit from gaining more owners as clients. After all, even owners located in nearby cities like Denver or Boulder have need of someone in Colorado Springs 24/7 to manage maintenance and repairs on their behalf. Approached in the right way, these semi-local owners would be more than happy to work with a local property manager who can streamline their rental property management.
With Supply Outpacing Demand, Rents Rise Minimally
As of Q3 of 2015, the effective rent across Colorado Springs was $883 and the occupancy rate was 96.3 percent. The city saw an annual job change of 1,600 jobs. 682 annual permits were granted for new construction, and 326 units were completed over the year. Demand called for just 249 units, leaving the market with a large glut of rental units. During Q3 of 2015, rent rates rose just 3 percent across Colorado Springs; throughout 2015, rents rose 6.7 percent overall.
Creative Thinking Can Entice, Retain Renters
Property managers should use the current climate to make strategic upgrades to properties, so that the stock of units remains competitive with new construction units, which may have more upscale amenities. Creating community areas, retrofitting units with energy-efficient upgrades, or renovating kitchens and bathrooms could draw tenants who see a high value in these apartments.
Additional ways to entice tenants include adding desirable amenities onsite—such as a fitness center or pet park—offering special deals to renters, or accepting pets in apartments for rent. After all, renters have dozens of apartments to choose from. They need a clear and compelling unit to rent your specific building as opposed to another property. When units are clean, well-maintained, have desirable amenities, and allow pets, renters will see them as more valuable.
With a low cost of living, ample opportunities for outdoor recreation, and a booming population of young people, Colorado Springs has a lot to offer renters of all ages. Property managers who can offer individualized service, high-quality apartments, and community perks should find it easy to attract and retain tenants through 2016 despite the oversupply on the market.
Are you a property manager in the Colorado Springs area? Join us for free lunch!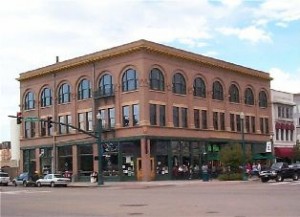 Join us for complimentary lunch at Phantom Canyon Brewing Co., Thursday, February 18, 2016. Learn how AppFolio Property Manager can help your property management business make the most of these 2016 Colorado Springs rental trends. It's also a chance for you to network with other industry professionals in the area. We hope to see you there!