Last modified on August 24th, 2020
By Elizabeth Millar
This article was guest authored by Barry Coleman, Senior Vice President and Director of the HOA & Property Banking division of Pacific Premier Bank.
What have we learned from 2020? OK, that's a trick question. I predict we will be learning from 2020 for decades to come. In many ways, the COVID-19 pandemic has completely changed the way we do business. Let's rewind back a few months: offices were full of employees, airports were full of business travelers, restaurants were full of patrons, and we even had live sports.
Things have completely changed. But you know what? This change, it isn't all bad. There is some good that has come from all of this. Common-interest community management companies all over the country have been forced to run their businesses more efficiently. Most (and in some cases, all) employees have been forced to work remotely. This would have been nearly impossible a few years ago; however, with enhancements in technology and API integrations, it's not only possible, it's quite simple.  
What is an API? API stands for Application Programming Interface. In banking, it is basically applications that help financial institutions exchange data with certain partners (e.g., accounting and management software companies). This type of data exchange has revolutionized the software industry. It's no longer necessary for software to ingest large files with tons of data—that data can now be transmitted in real-time via API.  
This has made working remotely easier since API connectivity has allowed for many banking functions to be performed directly within the accounting software of record. For example, management company employees can view check images (received at the bank) directly in their software platform. This saves time by eliminating the back-and-forth toggling between the accounting software and the bank's platform. Bank statements are also directly transmitted and available within the platform, and bank statements can be programmed to be automatically added to the prepared board packets. 
API banking also provides streamlined automated account reconciliation. Historically, bank reconciliation has been a very tedious, manual task that requires a great deal of time for accounting staff. The former process delayed the production of financial reports for clients. Thanks to automation that is made possible by an API, items can be reconciled throughout the month, on a daily basis, or as the accountant is closing the month.
Bank connectivity plus cloud-based software platforms (which are becoming the norm) deliver a process that is accessible anywhere you have access to the internet. With tech partnerships, banks are able to connect your regular banking activities safely and securely with your software to help optimize cash flow and reduce cost through automation. 
If you aren't working with a software and/or banking partner who is utilizing API technology, spend some time researching to see if this technology is right for you and your business.  
I hope you all stay safe, and hopefully, we will find our new normal soon! And when we do, I bet it will be much more efficient. 
About the Author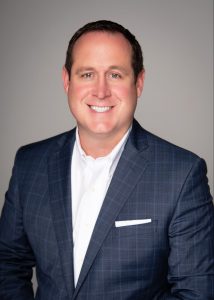 Barry Coleman is a Senior Vice President and Director of the HOA & Property Banking division of Pacific Premier Bank. He is a Sales Leader who enjoys working with management companies, helping to improve their efficiencies and ultimately reaching their business goals. Barry has over twenty years of banking experience, working in the common-interest community management industry for fourteen years. He holds a Bachelor's Degree in Business Administration from Kennesaw State University and received a Diploma from the Graduate School of Banking at Louisiana State University.