Last modified on May 16th, 2014
By Alexis Hammond
We recently documented the story of Dawson Property Management, a thriving business out of Charlotte, NC who began running in to some challenges as their portfolio grew. The company manages just under 100 properties in the state, including single-family homes, townhomes, condos and several multi-family properties. With this wide-ranging and diverse portfolio, owner Derek Dawson knew it was time to seek a better solution that could meet all his business needs.
Before he decided to switch to AppFolio, he was spending countless hours hunting down application fees and rent payments the old-fashioned way through phone calls and waiting for checks in the mail. Other key tasks such as tenant background checks and owner statements were becoming cumbersome and overwhelming. Dawson became concerned that all the time he was spending on these tedious processes was preventing him from focusing on the important aspects of growing his business.
In September 2013, Dawson made the switch to AppFolio, and immediately noticed a positive change noting the smooth transition to a new solution.: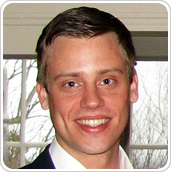 "It can be very difficult any time you make a change of that nature, but [AppFolio] had a process in place to help make it as smooth as possible." Notes Dawson.
Utilizing AppFolio's user-friendly and intuitive tools, such as tenant portal online payments, quick background checks, and robust accounting features—Dawson Property Management has been able to grow their property portfolio by 22%!
"Knowing you have a solid website, good online payments accessibility, simple screening functions," he says. "All these things… will allow me to differentiate myself from my competition, and it's because I have AppFolio on my side."
To learn more about Dawson's story and other success stories, visit http://www.appfolio.com/case-studies.