Last modified on September 7th, 2017
By Christina Burch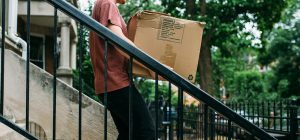 This article was provided by State Property Management LLC, a full service property management company servicing Orlando and Central Florida.
The tenant-landlord relationship has always been one that requires compromise, respect, and commitment from both sides. So it's no surprise that most property managers prefer to hold on to renters that are responsible, reliable, and polite. However, it's possible that you end up with a renter that leaves you no choice but to evict them.
An important thing to keep in mind is that the process of eviction is riddled with rules and regulations. It is important to follow them so you can avoid any legal challenges or a prolonged stay of the tenant.
While eviction laws vary from state to state, primary provisions and rules should be included in the lease to avoid any future complications. Property managers should also be up-to-date with the Landlord and Tenant Act so that they are aware of measures that can be taken under different situations including eviction. It is also a good thing to keep in mind that the majority of judges tend to have sympathy with renters and not the property managers. But that doesn't mean it's not possible to evict a renter – you just have to do it through the proper channels..
Here are some steps you should follow to obtain a successful eviction:
Clarify the reason for eviction: There are two basic reasons for evicting a renter. The first is usually when renters fail to abide by the agreed terms. This could include breaking the rules, not paying rent, performing illegal activity in the apartment, causing disturbance, or damaging the property. The second reason for eviction may be because a property manager wants to do some major repairs, convert the rental into a residential premise, or sell the property. There has to be a reason in any case, otherwise you displace a renter.
Be calm: Sometimes it may be worth speaking to the renter before you start the eviction process. If you have a private chat and can come to a mutual agreement, you can avoid many hassles related to eviction. Explain the circumstances and communicate to the renter why you cannot continue to let them live there. In case the renter becomes hostile or argumentative, let them know that the process can ruin their credit score. They might not be able to find another place to rent and it may even affect their ability to get a loan if this gets on their record. If the renter still remains unreasonable, then the next step is a formal eviction.
Never evict physically: No matter how frustrating the situation, never take matters into your own hands. Do not enter the renter's apartment or remove any of their items. Do not change the locks and do not stop the utilities. If you want the justice system to be on your side, be an outstanding citizen. If the renter has broken the lease or vandalized the property, just be calm as most reasonable judges will rule in your favor.
The Notice: The next step is to give the renter a notice in writing that he or she should move out. Follow the eviction rules of your state and fill up the proper forms. The renter needs to know why he or she is being evicted and what they can do to avoid eviction. Make sure the form is typed, dated, and signed. The tenant must receive all the information in this notice including the date of the eviction. Some boards have special forms for eviction, and you need to fill those out if required.
Sending the letter: The eviction note should set a move-out date, as well as a due date for money owed. In most cases, you need to file this notice at least 30-60 days before filing paperwork with the local court. This letter should be left in the tenant's mailbox, sent via mail, or you can place the note under the door or physically hand it to the tenant.
The court: You should wait for the eviction date to come and if the renter has still not vacated the premises, only then you should go to the local courthouse to file your eviction papers. There is usually a small fee. The clerk will schedule a hearing and take steps to notify the renter via a summons. You will have to show proof that you did give the renter ample time to move out. Then when the court date comes, make sure you are prepared and have all your paperwork ready to present to the judge.
Most property managers should be successful at evicting a renter if there is sound reason and cause. In most cases, there is no need to hire a lawyer as long as you do everything that is outlined in the Landlord-Tenant Act and follow these basic steps. But always consult your legal council if you have questions.