Last modified on May 16th, 2018
By Elizabeth Millar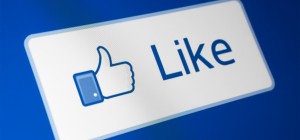 In today's digital landscape, every real estate marketing campaign must include social media. LinkedIn, Vine, Instagram, Facebook and other networking sites are your ticket to expanding your reach and building brand credibility. Whether your current marketing efforts focus on top of the funnel, middle of the funnel, finally nailing down the call to action (CTA) on your web pages, or a combination of tactics, remember to run a legal and ethical campaign. If you forget to dot your "I's" and cross your "T's" along the way while building an online presence, you may run afoul of Fair Housing regulations.
Here are a few things to consider when you take to social media to connect with your residents and prospective renters.
---
Know the Real Estate Laws in Your Area
First, take time to learn the federal, state and local real estate laws that impact your organization, particularly those related to information sharing. One of the key drivers behind social media success is leveraging "sharability." This means you have to also understand, and make sure all employees are aware of, the terms of service guidelines for every site where you post original content. Most social sites require company name, address, phone number, licensure details and website addresses so people can find out who you really are and what verifiable information backs up your claims.
Keep Your Posts Factual and Accurate
You don't know where your posts will end up, so err on the side of caution. If someone shares a Facebook post to their personal blog or forum, you must be confident your original content is relevant and accurate. Avoid hyperbole. If you claim your community is "the most ethnically diverse" rental property in the area, you better be certain you can back that up if someone brings a legal challenge. Fair Housing laws don't require you to maintain a certain racial mix, but they do require you don't discriminate based on race, gender, religion, age, disabilities and other factors. Licensed realtors can get additional guidance by reviewing the REALTOR® Code of Ethics.
Establish a Takedown Policy
Naturally, you want to encourage online comments and sharing. However, running an open social media page can expose you to potential risks. Designate an employee to monitor comments, respond to inquiries and keep your pages current. Anything defamatory, demeaning, inaccurate or outright false should be removed immediately. This policy shouldn't be misconstrued as a means to keep all comments 100% positive, although exceptional customer service may help you achieve that goal.
Remember, you can take down legitimate complaints, but chances are those same comments are online at popular review sites, too. Rather than deleting all negative posts, respond to valid complaints promptly to let followers know exactly what steps your property is taking to correct the issue. When you remove inappropriate comments, post a brief explanation. For example, "This post was removed due to inflammatory language that may be offensive to our tenants and followers and did not reflect our company culture or values."
Tackle Accessibility: Fair Housing Considerations
Government and public enterprises must ensure everyone, including those people with disabilities, have equal access to information. When designing web pages and creating public posts, consider people who use special readers and technology to overcome vision deficiencies. Barriers to access include photographs without clear captions, navigation without "skip" features and missing contact information. Section 508 of the Rehabilitation Act provides more specific guidance.
Get Permission Before Posting
Plan your event with Fair Housing regulations as a guide. For example, if you're hosting a combination open house and community appreciation event, you may be thinking about a live Periscope campaign or posting photos to your social sites. Make sure you get permission before posting photos or comments from attendees. Registration cards are an excellent way to gather advance permission. All images should reflect an inclusive policy. Make sure your images include a representative example of your residents.
There is growing concern that property managers, mortgage lenders and other housing providers are trying to use a "backdoor" to discriminate. It is unlawful to use social media gathered information such as age, race, gender, and religious affiliation to influence tenancy approval. It's your responsibility to know the laws and build an ethical social media policy to avoid Fair Housing sanctions.
---
You might also enjoy:
Property Manager's Guide: 7 Steps to Social Media Renting Success