Last modified on October 16th, 2018
By Aimee Miller
We recently held a contest and asked property managers to guess the true cost of processing a monthly rent check. Property managers from across the U.S. submitted their guesses and were automatically entered into a drawing to win a Flip Video Camera.
The lucky winner is (drumroll please…) Keith from Real Property Management & Realty in sunny Orlando, Florida. He is the proud new owner of a very fun Flip Video Camera. Congratulations Keith!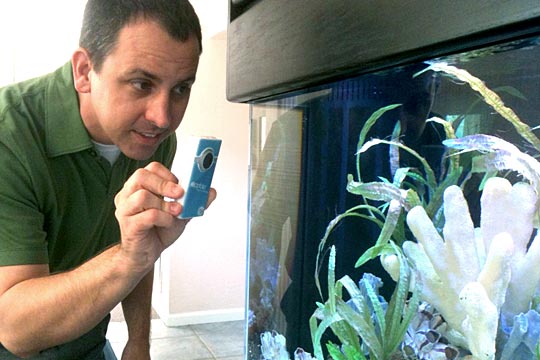 Accepting rent checks each month is expensive for property managers – it takes about 5 minutes to process each check, so the real cost is $2.00 per check. This really adds up! If you're processing 500 checks / month = $12,000 per year in employee time just handling and processing the rent checks.
However, it is possible to reduce these costs by moving rent week online. At AppFolio we've built a complete property management software solution that includes the ability for residents to pay rent online. Some of the benefits of our integrated online payments are:
Easy for Residents: Your residents can pay rent online in seconds
Integrated with Property Management Software: Payments are automatically entered into AppFolio and completely integrated with your accounting records.
Zero Additional Fees: Instead of paying up to $1.50 for each ACH transaction, with AppFolio there are zero additional fees – Online ACH payments are included with your monthly service.
If you're interested, visit our website to learn more about accepting rent payments online.
Congratulations Keith, from all of us at AppFolio!