Last modified on July 19th, 2021
By Megan Eales Monroe
We've recently witnessed industry-wide changes that point towards a new way of working that demands a more human-centered approach to leadership. Among other shifts, leaders are expected to:
Recognize and understand differences of how peers, coworkers, investor and property owners communicate

Priorities that motivate them

How they get their work done 

And building a company culture that creates space and freedom for this
Today, leadership isn't simply a top-down process that serves managers, executives and is narrowly focused on business numbers and outcomes. Today's leaders are also focused on building a strong and resilient company culture, creating space for their team members to learn and grow, and architecting the flow of information and work processes to create time and space for what matters most. 
Recent upheavals within real estate markets across the nation have also shifted resident, owner and investor expectations of property management companies. Leaders, for their part, must adapt to these changes and listen to those they serve — including clients and their teams — more closely and carefully than ever before.
On the Season 2 premier of The Top Floor podcast, we explore how to develop these leadership skills and discuss where technology fits in. When done right, technology gives people their time back, so they can focus on what matters most —  ultimately empowering them to work more efficiently and develop new skills and talents.
This episode includes content from several informative sessions recorded at the 2021 AppFolio Wave Summit. To check out the full-length session recordings from the event, you can register to watch on-demand for free.
Listen now:
Meet our guests:
Neil Cadman
Los Angeles-based CPM® Neil Cadman is a 30-year commercial real estate investor, entrepreneur and philanthropist. He is the President of Cadman Group, a boutique full services commercial real estate and property management firm with offices in El Segundo and Long Beach, California, and Urban Advisors, providing data-based commercial real estate insights for strategic planning. He is a member of the Forbes Real Estate Council, the Chairperson of the Board at Universal Bank, and has served on many committees for both the City of El Segundo and for the El Segundo Unified School District. He just ended a 4-year period as Chairperson of the El Segundo Education Foundation. His corporate philanthropic endeavor, Cadman Cares, gives back to the community with regular initiatives serving areas of the community that need it most. Neil is a UCLA alumnus and lives with his wife Becky and their three children in El Segundo, California.
Aimee Miller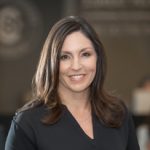 Aimee is Chief Marketing Officer for AppFolio. Aimee leads the marketing strategy and programs that drive awareness, demand and customer engagement for AppFolio. Aimee joined the AppFolio team in 2009 as the Vice President of Marketing for AppFolio. Prior to AppFolio, she was the Sr. Director of Field Marketing at Citrix Online (merged with LogMeIn, Inc.), leading the planning and implementation of all corporate demand generation activities for the global sales organization. At Citrix Online, she also served as Director of Key Account Management, where she created the customized marketing and management program for strategic customers. Previously, Aimee also held marketing and product management roles at Digital Island (purchased by Cable and Wireless) throughout the company's high-growth years. Aimee received a B.S. in Psychology from the University of California, Berkeley. She is a California native and enjoys spending time outside in the beautiful Santa Barbara climate.
Christi Dobbins
Christi Dobbins is the Director of Product Management for Grace Hill, Inc. and has been a trainer in the multifamily industry for 20 years. During her tenure in the industry, Christi has led marketing, training and sales teams, and worked with hundreds of clients to improve performance and talent management. Today, she manages three of Grace Hill's primary solutions for training, policy management and performance assessments: Vision, PolicyPartner and Validate, respectively. Christi's ultimate passion is optimizing the customer experience and talent performance and growth in multifamily.
Joanne Chapman-Reps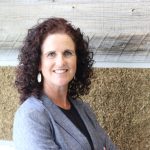 Joanne Chapman-Reps is a Principal at D2 Demand Solutions Inc. in Denver, Colorado with over 20 years of experience in the multifamily and single-family rental industry. For 8 of those years, she was VP of National Training at Archstone, responsible for key elements of onboarding, leadership development and customer engagement initiatives. Joanne leverages her expertise to translate executive initiatives in sales, customer experience and leadership development into effective performance improvement programs. Joanne holds a MS in Organizational Leadership.
Angela Garrison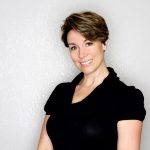 Angela Garrison oversees the Human Resource, Marketing, and Administrative teams at GSF Properties. Angela works closely with employees and leadership throughout the entire organization with a focus on the employee and customer experience. Her passion for cultivating a healthy company culture has been a driving force of the company's evolution over the past 20 years. A member of the GSF Properties Inc. team since 1998, Angela's direct experience in property management leading up to her current role includes site management, administration, and investor relations. In addition, she has served as a General Partner and is an individual investor in several multifamily investments. Angela reports to the CEO, serves on the executive management team, and is a member of the board. She graduated from Fresno Pacific University Summa Cum Laude with a degree in Organizational Leadership and Development.
Brooks Baskin
Founder & CEO of 2B Living, Brooks is passionate about property management and relentlessly dedicated to 2BL's property owners, tenants, vendors and employees. He lives and breathes 2B Living but is also a family man who loves his wife, three sons and dog – so long as they pay rent on time.
Gozen Hartman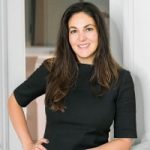 Gozen is Chief Operating Officer and Co-founder of Fairlawn Real Estate. Gozen's focus areas include owning all aspects of Fairlawn Real Estate's property management, leasing, maintenance, and people operations. Gozen has been integral in taking the company from fewer than 10 employees and 400 units in 2015 to 80+ employees and 3,800+ units today. Prior to co-founding Fairlawn Real Estate, Gozen worked in strategy consulting at McKinsey & Company. She worked primarily within the air and travel industries, with concentrations in pricing and operations. Gozen earned her Bachelor of Science in Civil Engineering from the University of Illinois at Urbana-Champaign and her Master of Science in Transportation Engineering from the University of Texas at Austin.
Episode transcript:
Megan: Welcome, listeners, to season two of the The Top Floor podcast. During a year characterized by change, a number of forces have set in motion industry-wide shifts that point towards a new workplace paradigm, one that demands a more human approach to leadership. 
Now more than ever, leaders need to understand how their team members, stakeholders, investors and property owners communicate differently. And there's greater emphasis on leaders to build a company culture that opens spaces for teams to perform at their best. This is happening in every industry, but we're here to find out how it's impacting real estate, with a special emphasis on residential property management, community association management, and investment management.
Today on The Top Floor, we're revisiting the topic of Growth and Leadership, which listeners might remember was also how we kicked off the very first episode of Season 1 last year. We wanted to come back to this topic not only to add to our discussion this more human approach to leadership that has emerged over the past year, but also to throw into the mix how technology is a factor. That's because at the intersection of leadership and tech is a drive to create human-focused change. So, let's get into it.
Neil Cadman: COVID, I think has exacerbated it to a certain degree or to a great degree. I like to quote an Economist that's on a lot of podcasts and he's also on CNN times … and his phrase several months ago was, "Let's never let a good pandemic go to waste." And what he meant by that was, let's not take everything that we've learned about ourselves good and bad and lots of it bad, and let's not just forget about it.
Megan: Guiding us into this conversation is Neil Cadman. Neil is the president of the Cadman Group, a boutique, full-service commercial and residential property management group in Southern California. 
Neil Cadman: And the way that I look at that is, whether you get a shot in your arm, or you're not, once we're past this, and as we seem to be the line and share are getting past this right now, let's not forget what happened over the past 12, 14 months. And let's identify what we really, I mean for humanity and society, not to get all 30,000 feet in a … on you. But, we really learned a lot about human frailties and I think we always knew them, but now they became front and center. And my hope is that we don't sweep those under the rug and just go back to normal, I hope that there's a new normalcy.
Neil Cadman: And I think that we always need to take a positive out of something, and what I've learned over the past 14 months, personally, many things about how I viewed society and people and the world, is I've really taken a look at making sure, I think more that the people around me feel supported, and that I feel supported by the people around me. I think that's something that really COVID has done, whether it's impacted you in the obvious ways of employment or health.
Neil Cadman: I think that we've all, it's one of those things that has impacted every single person, and unfortunately has made the disparity or the divide amongst us much greater. And I hope that we keep recognizing that. And I recognize that in staff as well, is the importance of making sure that people are well. And I just think the COVID has just maybe driven that point home to me at least more, and it seems as though it's done too many of us.
Aimee Miller: And as we think about what entering the next normal means, it's clear that many elements of our employee experience, the way we navigate and work with each other and our customers has totally changed. 
Megan: Aimee Miller is AppFolio's chief marketing officer.
Aimee Miller: But as the saying goes, the only thing that's constant is change and we can recognize that this is really the next normal, not the new normal, we're not done changing. And we have this great opportunity to embrace the digital transformation that's happening all around us. Remote work and these types of workplaces, how we all communicate, how we present to each other has absolutely transformed and we know that this change is here to stay.
Megan: So we want to point out that strong company cultures aren't always willed into being. They're fostered by strong leaders and coworkers – especially at organizations where team connection is a priority. As Aimee says: you can't just sit back, relax and hope that your culture is going to be fantastic. 
Aimee Miller: And the true concept here is just to take a minute and think about what are the culture drivers in your business? And what are the culture blockers? … One of the things that can happen in businesses, especially if teams are focused and working really hard, is to operate in silos. And one of the opportunities for a culture driver is to think about how everyone aligns around outcomes and how that becomes really an important aspect of how your leadership thinks about moving your business forward.
Megan: Who among us hasn't operated in our own, self-contained bubble? Even on the healthiest teams, pressure to work, work, work can push us inwards – to block out what's around us and focus on the task at hand. But that's where teams fall out of alignment on project goals and outcomes. One way to push against this impulse is to insert reminders of a company's mission – a tactic we learned from Brooks Baskin , the CEO and founder of the California-based property management company, 2B Living.
Brooks Baskin: The general theme that has been really helpful for us is that is to connect the day to day of what we're doing with the mission of the company. And I think it's a lot of times we hear about culture and we immediately in our head go to interacting with each other or doing entertaining or having perks at the company. And those things are important, but I really view that those are almost, they're sort of extensions of your culture. Those aren't what make up your culture. And I think it's never more obvious that when you take away a lot of the things that make those things easy, like being in the office or being around each other, a lot of companies, especially ones that have struggled, they basically don't have anything to fall back on.
And so for us, we really lean into how important it is what we do. We're managing housing. Through one set of eyes, you can say, "Okay, you do property management, you do move in as you do move outs, you collect rent." But the truth is what we're responsible for is people's housing, where they live, which I think in the middle of a pandemic, it's not only where they lived, it's where people were teaching their kids, it's where everyone's working at home. And so for us, what we said, "Listen, this is really important work that we do. And it's vital to our day to day lives going." And for the response we had from our team was incredible. It was like, "You're absolutely right. I'm excited to go to work every day. I'm excited to go fix that problem in someone's unit, because it means a lot more than just that."
Aimee Miller: And a wonderful starting point is your values. We talk a lot about our values, we talk about our culture being rooted in our values …  Now, of course, everything's changed. We're not in the office today, but we do continue to bring forward and connect the dots with our values. We talk about listening to customers being in our DNA … We bring everybody back to these values and we encourage people to find ways that they're living them and enacting them in each and every consumer interaction.
Neil Cadman:  So, it has changed. 
Megan: Here's Neil Cadman again.
Neil Cadman: I would say that we're a much more employee need aware or awareness type of company. We find that we talk about employee wellness just as much as productivity. We're continually talking to people about, "How are you," and not just because of COVID, but I think long-term that, I've always felt that happy staff produce better. And still the bottom line, as you say, is going to be the most important thing when you're a client oriented business.
But I think that we make a much more dedicated approach to making sure that people are fine, people feel empowered, people feel respected and they feel as though they're doing something of value. And that has something that has not always been there. And so I find that our employees want that and we make sure that we give that to them as best as we can. 
Megan: Offering her own insights into how an organization can better meet their employees' needs is Christi Dobbins, who is the Director of Product Management at Grace Hill, a South Carolina-based provider of tech-enabled solutions for real estate property companies. Christi takes up this conversation from the point of view of leadership. 
Christi Dobbins: What comes to mind first is fortunately I've been involved in a lot of change over various organizations I've worked with and with many different teams that I've led. And what I do know about change is it can be very difficult, even in the best of times, even when it's well planned, you're not in a stressful situation, there's not a global pandemic going on. And so it's hard already, but in 2020, we were really forced into these immediate changes. And there was a lot of unknown factors. There were a lot of high stress, high tension going on, both professionally and personally. And so what really was important was understanding that this didn't require just effective change management having procedures in place to implement the change and knowing who was going to do what, but really to focus on change leadership 
Megan: Remember this term: change leadership is going to be central to this conversation.
Christi Dobbins: And change leadership to me, is a much more proactive people centric approach to change where your focus is on influencing other folks, right? Influence them towards that vision, that common vision, and then making sure that you bring a lot of agility and plan for adapting because changed leadership is typically most critical when you're dealing with change initiatives that are going to be especially difficult or very large issues. And in this case we had to put it into practice a lot in 2020. And I think that focus on change leadership just really showed me how impactful that can be even for smaller change initiatives, as something that we need to infuse into leadership on an ongoing basis.
Megan: One of the most foundational aspects of change leadership – and a more human approach to leadership in general – Christi says, is being available as a leader.
Christi Dobbins: Check-in, get feedback, all of that, and really just be there, be available for your team. And especially in 2020, that was more challenging than maybe most times, because there was so much virtual, it was difficult to get on site that always makes it a little bit harder to have those relationships and also just kind of keep your thumb on the pulse.
Megan: Christi wasn't the only industry expert to impress upon us the importance of communication to a more human approach to leadership. Adding to this is Joanne Chapman Reps, a Principal at D2 Demand, a Colorado-based industry firm focused on revenue optimization in multifamily, single family rentals and senior living.
Joanne Chapman Reps: It's always been a challenge communicating, but I think even more in the world we're in today. So thinking about transparency, the messages we're sending, the frequency with which we're reaching out to the teams and including various levels of leadership. And in fact, I read a study recently that I think oftentimes even more senior leaders have had an opportunity to connect with teams and which I think the team has really appreciated because they get to hear and see what's going on in maybe a different way than they did. And thinking about ways that we can do that, town halls, virtual round tables, so that we can get feedback and provide more frequent messaging.
Megan: On top of challenges to effective communication, many leaders struggled with most aspects of the hiring process, during and after the pandemic. The biggest factor being remote work. Here, Joann offers strategies to overcome them.
Joanne Chapman Reps (02:28): When we think about this past year, the widespread adoption of work from home is really changing the teams that we hire, the way that they communicate with themselves and with us and even the office space where they work. This is true for various roles within an organization, both from the leasing teams to our support functions. And it's something that we should keep in mind for talent acquisition strategies. 
So the first thing to consider when thinking of talent is the role that you're hiring for. So in this instance, it's not just about the role of the past, but think about what you want for the future in that role. … The next thing to consider is the onboarding experience. And I think we can all probably recall a negative onboarding experience that might look something like, "Here are the keys. Good luck." So certainly we want it to look nothing like that.
Megan: When done right, technology solutions empower organizations to facilitate a digital work environment that meets their teams' needs. And there's no better evidence of this than the work from home movement, which was accelerated by the recent pandemic. Here's Neil.

Neil Cadman: Well, oddly enough, we decided that we wanted to be a flexible remote working company about three or four years ago. And we identified that everyone needed to have a company mobile device. We were shifting from desktops to laptops. The cost of printers and scanners had become so low that we thought to ourselves, "Okay, how can we make people feel more empowered by having the ability to choose?"
And I have this… if you can imagine, I have a lot of ridiculous statements my staff, if they heard me saying this, they would just roll their eyes or shake their head, especially my children if they heard me say this stuff. And I've always, for some reason used Fiji as an example, my example was, I don't care if you're in Fiji, if you can get your work done, be in Fiji, more power to you, it's about work. 
Megan: Brooks has also guided his team through this shift…
Brooks Baskin: I think one of the most interesting ones in everyone's business, but in property management in particular, is that even before the pandemic, we weren't in a 100% of the team working in the office environment to begin with. Whether it's your maintenance team or maybe your scattered property managers or in the field. And so to me, we took what was already kind of a partial flexible remote work arrangement and now we've obviously layered on a lot of the trends that have happened through the pandemic. We as a company happen to think working together and being in the same room, sharing ideas is really important, but we're sort of fighting almost a new battle for some companies that's already been around for property management. And so I think it's sort of holding onto the human interaction in the office that it's sort of an uphill battle it feels like right now.
Megan: Naturally, because employees can work from anywhere, hiring practices have had to evolve. Angela Garrison – Executive Vice President of Development at GSF Properties – has wrestled with the challenges of finding the right employees, who may become the the face of a company. What this means for leaders is to go beyond a simple checklist when hiring, and rethinking the hiring process itself.
Angela Garrison: Finding the right talent is an ever-present challenge because it's such an important decision. It's the most important decision that we make, who we're going to let in those gates, because it impacts the customer experience and of course the employee experience, depending on who we bring onto the team. 
So we're starting with the basics. … we are reviewing the positions, we're determining when that new position comes available is the way that it's currently structured meeting the needs of the business today and the future needs, or does there need to be some sort of modification to that? 
… An obvious change to find the talent is the way that our hiring managers are interviewing. They're interviewing via Zoom or they're interviewing in person and both people are wearing masks. And that presents challenges in itself. You're missing a lot of that body language. It can be very difficult to get a good read on a candidate, excuse me, subsequently making it difficult to make the right choice. 
So in response to that challenge, we have done a couple of things. One is we've increased the depth of our telephone screen from HR. Our HR team has been trained to dig a little deeper with the candidates before they're passing them along to the hiring manager for further review and consideration. That helps us gauge consistency with the candidate and really get a look at the value fit from the HR standpoint, as well as when the hiring manager gets involved with that individual. We are reminding our hiring managers that we look for value fit first, and then skills. As we all know, training for skills is as much simpler than trying to force someone to fit with your company's core values.
Megan: Alright, let's regroup. At the top of the episode we discussed how factors – not the least of which: the pandemic – ushered a reckoning among organizations' leaders, calling into question their past practices and how they're going to move forward. And within this path forward is a more-human approach to leadership, one facilitated by technology and characterized by better communication and recognition of what workers need to thrive both today into their futures. And mentorship, or as Joanne calls it, a "coaching climate," is a huge part of this discussion. 
Joanne Chapman Reps: The teams have had a very long year and to your point, they are oftentimes exhausted right now. So one of the ways that that I have seen that is very effective is to really empower the teams through a coaching climate. So what that looks like is the opposite of a supervisory culture where oftentimes leaders are very busy also and have a lot going on. And supervisory culture looks something like, "Oh, I saw you do this. Next time do that differently." Or just really giving orders and instruction. But instead, a coaching climate that empowers the teams really puts them in the center of the observation and allows them to think about what they're doing.
So there are three simple questions that you can use to start to create a coaching climate of your own, as you are working with your teams. And that is to ask them the first question after an observation something happens, "So tell me about that. I know you just toured towards this prospective resident. What went well? What did you think about really well about that sales encounter?" And then ask them the next question, "Okay. So what didn't go so well?" And give them time to think and reflect. And then the third question is, "What would you do differently next time?" So those three questions using those is a great way to empower the teams and to really put them in the center of the learning. It provides time for them to reflect. And sometimes they'll even come up with things that frankly, if you were giving them feedback, you probably may not have even observed because, I think we all realize what we would do differently and having teams really take the time to think about that.
Angela Garrison: And we know from experience that the coaching climate allows our employees their humanity, and it really gives them ownership over the decisions that they're making. And we find that in a coaching climate versus a supervisory climate, our team members seem to make much better decisions in the absence of their supervisor. This industry is certainly not one for the faint of heart. Property management is definitely a challenging industry regardless of the current environment. Of course, it's compounded by this. Many of our employees they're assigned to locations where they're working at communities and those communities are full of families where people are living and the home is the emotional hub for humans. So one thing that this situation, this pandemic has really reminded us of is the importance of emotional intelligence and leadership. So when we really started there in a way with the intention of motivating and empowering our employees. We wanted to provide tools and resources to enhance our leadership's ability to really lead during such an emotionally challenging time. One way that we've done that is we've started a leadership book, a leadership development and book club, excuse me. And it goes beyond the book love and really reaches into the leadership aspect of that. And through these meetings, we're providing employees leadership in particular and employees we've identified as potential future leaders with tools, and trainings and resources to help them be very effective in their leadership. 
Right now, we're focusing a very intensely on the emotional aspect of that. And one thing we've done is we've provided everyone with a book called Emotional Agility and we're focusing on that during this quarter. And we've introduced somebody to our teams that helps them learn mindfulness in their approach to leadership. From the very beginning, from an executive level, we had conversations where we were very vocal about the fact that it was important to us that our employees recognize that we valued them beyond collecting rents and leasing units, that we saw their humanity. So one way we did that … we incorporated round tables, utilizing Zoom as our vehicle, of course. And we reached out to employees all across the organization that were impacted by now having to be homeschooling parents and still being required to run successful properties. And we asked them, our leadership was present during that call and we asked them, "How can we support you in your success during this time? What is it that we can provide to you?"
Megan: As we stated at the top of the episode, when implemented correctly, technology can spur human-focused change at a company. 
Gozen Hartman: Yeah, so we have always considered ourselves to be a tech forward company. 
Megan: Gozen Hartman is the co-founder and COO of Fairlawn Real Estate, which is based in Illinois. 
Gozen Hartman: We are very much embracing everything that AppFolio releases and we do use some other types of technology as well, but for us, really technology is driving connectivity. Not only within our workforce, but with our residents, with our clients. And then secondly and even more importantly in my mind … this efficiency and making the days better for our workforce. There are a lot of repetitive and cumbersome tasks that our team members would need to be performing every day. And so whenever we can find tools that eliminate those tasks or at least streamline them or make them easier, then it frees them up to perform more meaningful activities.
Neil Cadman: Basically the bottom line is we want them to be successful. 
Megan: Here's Neil again.
Neil Cadman: And so our attitude is, "Tell us what you need," and it may not all be the same, "But tell us what you need and we'll accommodate best we can." So that you're able to accomplish more in less time, be more efficient, but not only just be more efficient, but be happier, so that you're not doing more mundane things or repetitive things. And so we've always felt that if we can give that to staff members, they'll be more productive and they'll be happier.
Brooks Baskin: For us, we really view technology as a linking factor, almost the fabric that connects all the people and whether it's the team or tenants or with our owners. And so we don't view it as just a tool that we use like any number of tools. We really view it as a critical part of almost of our DNA. And that's why we've had such a successful partnership with AppFolio, who kind of has the same philosophy with their technology and in getting feedback from their customers. For us, we've really leaned into additional services from AppFolio, which we've found have been incredibly helpful and efficient, but more than anything else, it's let us focus on our people and we really present it to them, not like, "Oh, here's a software product you have to learn," that has a lot of negative connotations. We're like, "Hey, we have the best software on the market that is really user friendly and is going to make your job a lot easier." And it's going to make your job easier and as we know, these jobs are very difficult. And so for us, technology sits right at the core of what we do and we view it that it's our best tool to allow us to focus on our people.
Megan: Becoming the type of leader your team needs may require rethinking success and – more importantly – failure. By now, we've all heard stories of great leaders who have learned from their failures in order to unlock their company's potential. But in reality, very few of us have the luxury of experimentation – especially in a results driven industry like property management. So, what are our options? Here, we return to Christi.
Christi Dobbins: I think it starts in the beginning … Where if you plan for failures in the beginning, they're not really failures. You're planning on needing to adapt. You're planning on things to not go exactly as planned and you know that. And so it doesn't actually turn into a failure. Now, there's still going to be failure, certainly, but Harvard Business Review says 70% of change initiatives fail. So my question there would be, "Well, how many of those were planning on that change initiative to not go exactly as planned and to need to assess along the way, gather feedback and adapt, and to communicate that strategy to those involved in the change?"
If you go into it and say, "This is what we're going to do, these are your roles. Do it." That's change management, that's not change leadership. Change leadership is communicating all of that. And then saying, and guess what, we're planning on there being some need to adjust along the way, we're looking for your feedback, your input, how to make sure that as we're going along this change or adjusting it to make sure it's a success. So, here are the avenues of communication. This is how we want to assess, how we want to gather feedback from you so that we can adjust along the way and make the solution more impactful. That's change leadership. And I think the result of that is technically fewer failures.
Christi Dobbins: Yeah. And I would guess that, obviously, I think any group that you look back at right now, if they do see the last year, they will be able to see places where they learned [inaudible 00:30:43] a lot, right? And be able to compare where they were a year ago to where they were today. And I think a good leader would take the opportunity to have a meeting with their team to talk about that, as you mentioned, and point out here's where we experienced bumps, but here is all the growth that we were able to achieve over the past year. And this growth now opens the door for us to look at these additional areas that we can expand to progress on.
Megan: Special thanks to our many industry experts: Neil Cadman, Aimee Miller, Brooks Baskin, Christi Dobbins, Joanne Chapman Reps, Angela Garrison and Gozen Hartman. And thank you for joining us. During this season of The Top Floor, we're going to continue to cover topics related to people-centered change within the property management industry. So stay tuned.