Last modified on February 8th, 2016
By Rachel Jefferson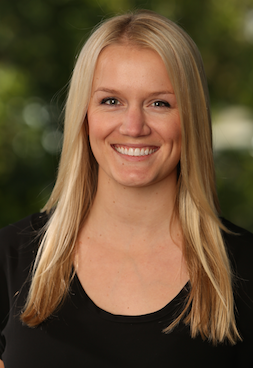 How long have you been at AppFolio?
I have been at AppFolio since July 2011. I can still vividly remember my interview and first day of work! Since I joined with the company, we've now expanded into our third building in the business loop where our Santa Barbara offices are located. It's been an amazing experience to witness the growth.
Tell us a bit about your professional background. How did you arrive at AppFolio?
The full credit for my amazing job goes to one of my best friends and all time favorite co-worker. We went to UCSB together and we both finished classes early, in March of our Senior year. It was a small nightmare to have a 'real job' and live in Isla Vista for Senior year Spring quarter, so we bonded over that. She had just started at AppFolio as an intern and moved to full-time in April. I had been working part-time for a local tech company for about a year and half, and also started full-time once we finished classes.
When I realized she wasn't also coming home and whining after work every day, I begged her to get me an interview with AppFolio.
We worked on the same team and were the only two girls amongst some rowdy boys, so it was a ton of fun. I feel so lucky to have found the perfect company right out of school and have been here ever since!
What's most gratifying about your position?
I've held a few roles within our Client Services department and overall it's impossible for me to imagine not working in customer service. It's so rewarding to attend an AppFolio event and meet the customers I've worked with, and I love to see our team members go through that same experience. You get to hear first-hand how your actions truly made someone's day better, and when they recognize you you feel like a celebrity!
Nothing beats the human connection that comes with working in customer service.
As a manager, it's most gratifying to see team members' eyes light up when they have a light-bulb moment in training, or when you get to deliver news about a promotion. I love being able to watch them advance their careers since I started in their same shoes.
What do you like about working at AppFolio?
Everything. The company continues to grow, career growth opportunities continue to pop up on every team, and every single person you work with is positive, motivated and awesome. It's a very open and collaborative environment where everyone is trusted to do their job, and I love the balance of receiving direction but having the ownership to be creative. I've learned so much from working here, and I feel like that's the result of being able to voice my ideas and help iterate on our processes.
What is your favorite moment at AppFolio and why?
There are so many favorite memories, it's impossible to pick one. A top experience that always comes to mind is the first time I traveled for a work event. At the time I hadn't traveled much since I had lived on a student salary for so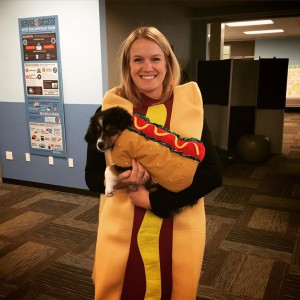 many years, so it was really exciting. I felt so professional for going on a "business trip" and was so giddy on the flight. I also love our company social events or parties – I will never forget watching Brian (CEO), Klaus & Jon (co-founders) dance to the Bee Gees in white suits at a company party. No one at AppFolio is afraid to risk public embarrassment, so it's always a great time.
Tell us a little about your personal background. Where you are from, family life, etc.
I am originally from Orange County in southern California. It was fun to attend UCSB and learn about the 'Nor-Cal-So-Cal' rivalry that I wasn't aware existed. I made friends with many people from up north, so I was clearly a rebel! I have always loved to be outdoors and grew up around the beach and pool, so Santa Barbara easily felt like home. I have an older sister who also works in customer service for a tech company in Orange County (I swear I didn't mean to copy her). My mom is an elementary school teacher and my dad works in finance, so all of their knowledge combined has truly helped advise me in my career.
What's so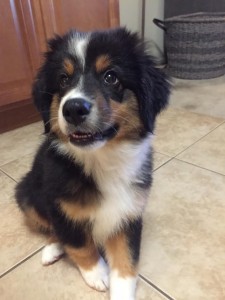 mething really interesting or unique you'd like to share?
At the moment my main hobby is keeping my new puppy alive, which thankfully is not as challenging as I feared. I've turned into the obsessed mom that only talks about her child and shows the thousand pictures on her phone at every opportunity. Otis is a mini Australian shepherd, and he reminds us of his existence by sitting our heads while sleeping. He's a real gem and I will happily show my iPhone photo presentation to anyone interested!