Last modified on October 16th, 2018
By Rachel Jefferson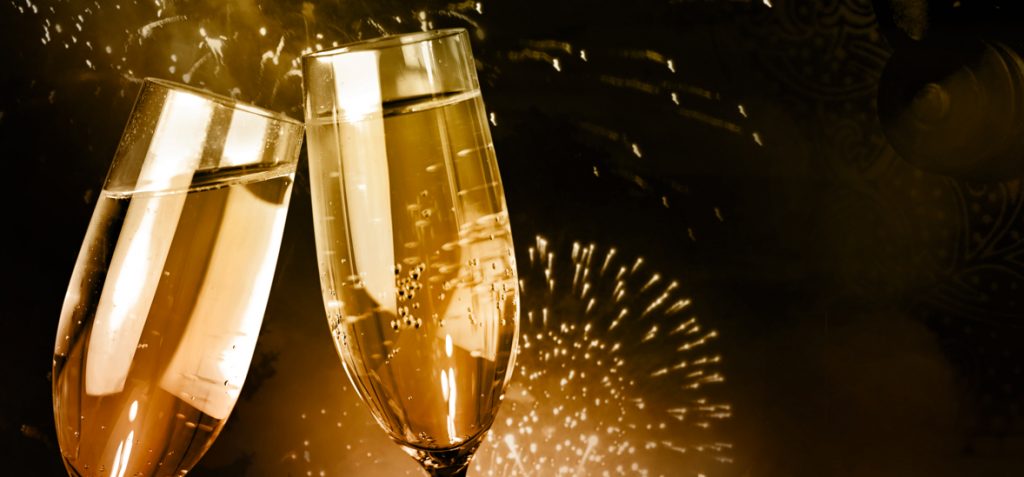 All of us here at AppFolio want to wish our customers and avid blog readers a Happy New Year! Now, in the past we've provided a handful of helpful posts during the last few days of the year for how to be even more successful in the next.  (Check them out, they are really great and conveniently plugged at the bottom of this post.)
This December we wanted to do something different. I think we can all agree it's been quite a year, but we hope that it's been a great year for you and your property management business. We love what we do and want to take a moment to celebrate another great year of being in property management–and why not do that through some of our favorite memes of 2016!
From "Disaster Girl" to "Evil Kermit" here are our favorite memes that prove property management is the BEST industry to be in.
1. Everyone can relate to this eternal struggle (am I right?):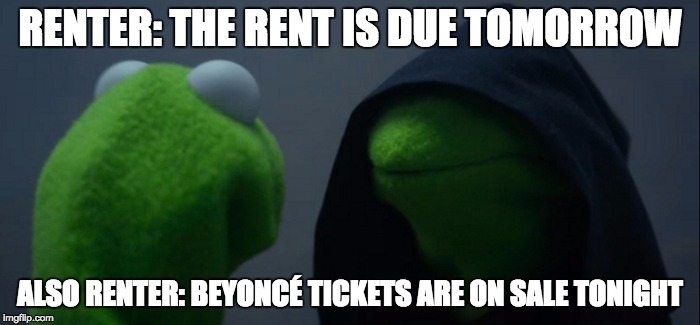 Renters don't always make the smartest decisions when it comes to balancing their priorities or their budgets. As a property manager, you can help ensure you get your rent on time by offering convenient tools like online renter portals where renters can set up automatic rent payments.
2. "I swear that was there when I moved in!":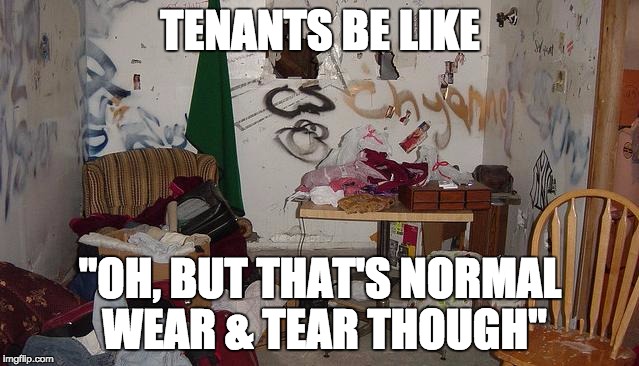 In all seriousness, make sure you have a good inspection process in place, and know the best practices for how to avoid leasing to tenants with a history of leaving a property in disrepair.
3. When winter arrived, and your maintenance team started looking like this:
Prepare your maintenance staff with mobile tools and efficient processes so they don't drown in maintenance requests during harsher weather months.
4. "I put it in the mail last week." – Property Owner, circa 1885: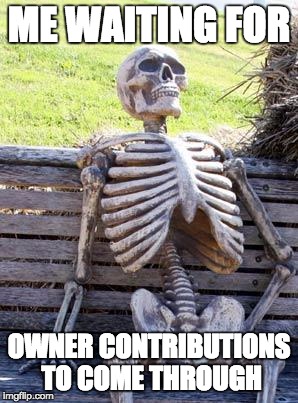 Owners are busy, and paper checks can take ages to arrive. Speed things up for everyone involved by having owners pay easily (and fast) online.
5. Going from "Property Manager" to "Property Enforcer":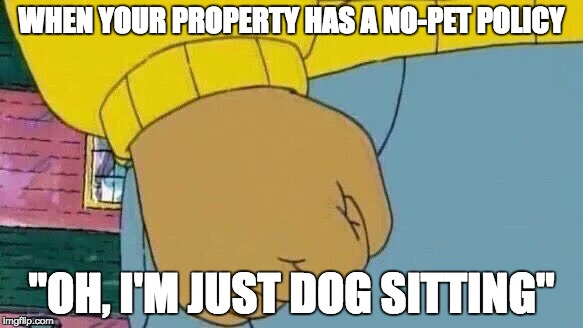 Create a pet policy and stick to it. If you're not going to allow pets, make sure you enforce your rules to avoid tenant disputes and complaints.
6. "It's not you. It's me. No, actually, it's you.":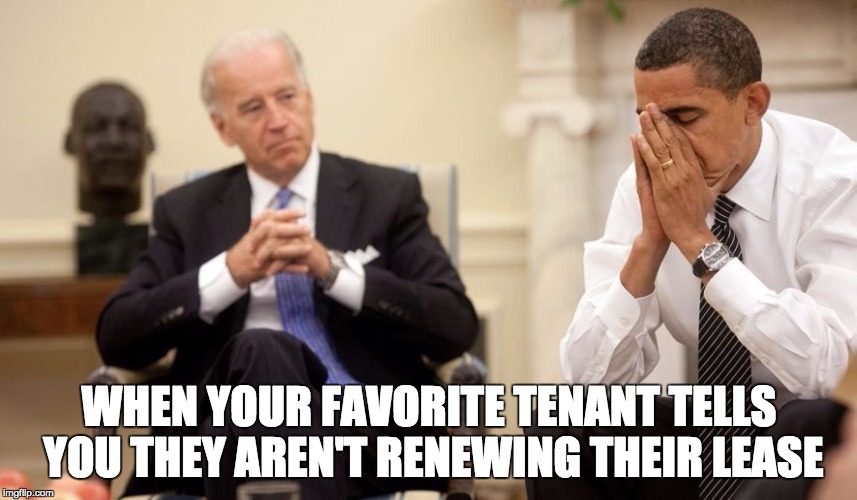 Things happen, and people move on. But having stellar customer experience is vital to keeping residents happy and renewing their lease. If renters are moving out, read online reviews and survey your renters to find out why and what you can do to make them a loyal customer. (No political commentary intended…this meme is just too good not to include!)
7.  You hate to say "I told you so…":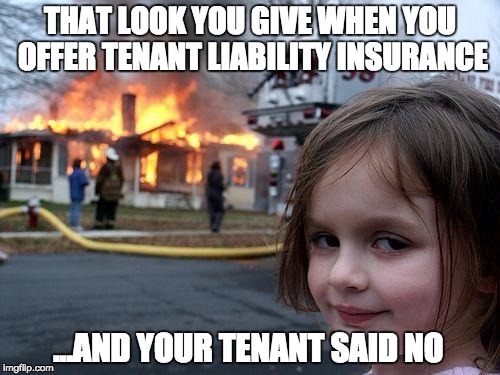 Don't let Disaster Girl fool you. It's extremely important to have insurance policies and protect your properties, owners, and renters from the risk of renter-caused damage.
8. And the Gold Medal in Property Management memes goes to: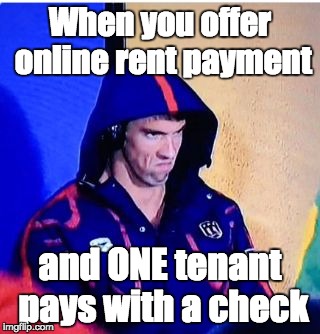 If you want 100% of your renters to pay rent online, make it mandatory. Provide renters with the information they need in order to set up online payments and say goodbye to those paper checks!
Kiss your 2016 troubles goodbye, and toast to a Happy New Year!
Here are those posts I hinted at earlier:
6 Simple Ways to Boost Resident Retention in the New Year
5 Ways To Create Good Tenant Relationships During The Holidays