Last modified on January 12th, 2017
By Elizabeth Millar
Have you ever wondered what it means to be a website designer? Or a customer success rep? Or maybe even a software engineer? Here at AppFolio all of these roles play an essential part in making our software the powerful tool that helps thousands of property managers automate and grow their businesses.
But we are more than customer success reps and software engineers; we are real people dedicated to the notion that our product can deliver so much more than property management tools.
We deliver time. Hours saved in the office means time to make it home for family dinner, time on the open road, time to make your coffee the way you like it—time to do what you really love to do.
We deliver growth of your bottom line, your occupancy rates, and your portfolio if the market is right.
We deliver true partnership, and we are so much more than support. We are people that track your progress, people that congratulate you on hitting your goals, and occasionally we are people that send you cookies.
So who are we and how do we do it? We'll show you.
This is how we do it.
There are many teams involved in our software design and engineering process. From cracking the code to what makes an intuitive interface to writing the code that builds it, our teams have many different roles centered around one key ingredient: your voice.
Check out this video to see exactly how we make your voice come to life.
This is who we are.
This is Katelyn.
Katelyn is a Senior Manager of Customer Success and a graduate of UCSB, just down the road from our headquarters in sunny Santa Barbara, California. Katelyn has worked with customers for as long as she has been working, and can't imagine anything better than meeting everyone she has had the privilege to assist over the years.
"It's so rewarding to attend an AppFolio event and meet the customers I've worked with… You get to hear first-hand how your actions truly made someone's day better."
---
This is Conner.
If you've ever seen a stunning property management site online, Conner is the man behind the curtain. As a Website Producer, Conner makes websites for AppFolio users…and he's really good at it. So good in fact, that we picked him up while he was designing for local food banks. He loves breweries and plays a mean guitar.
---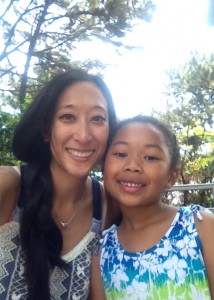 This is Felicia.
When you decide that AppFolio is right for you, Felicia is your go-to gal. As a Senior Onboarding Specialist, it is her job to make sure that all of your implementation anxieties disappear. Her active lifestyle encourages her own happiness and the happiness of her peers, and it was actually the happiness of its employees that initially drew her to AppFolio.
"The people are amazing to work with and genuinely care…any place celebrating the success of their employees like that is a place I want to be."
This is what we care about.
As a strong business in a community full of software designers and industry leaders, we keep a close watch on industry trends and are dedicated to providing solutions that keep you competitive in your digital transformation. As thought leaders, we also hold ourselves responsible for the future of the our industry—and we want that future to be equal for all. That is why we proudly sponsor Dream It, Code It, a local organization dedicated to equipping young girls with the computer and coding skills they need to be the future leaders of tomorrow's online development. Sometimes they even stop by our office for a tour!
Now that you know us, let us get to know you. Introduce yourself to us, and we promise all of these people will help you make your business better.