Last modified on April 18th, 2016
By Rachel Jefferson

Axiometrics reported on rental growth in the top U.S. markets in the twelve months leading up to May of 2015. While Oakland, California, ranked first, Portland, Oregon, ranked second during this period of time. Portland's second-place rank was a jump up from fourth place the year before. While this growth may be spurred on by solid growth in the job market, there are some conversations that affordability may be an issue in the coming year. Of course, affordability is already discussed as an issue with the San Francisco rental market and could be one reason why that city actually lost rankings in 2015. Thus, it might be reasonable to keep the California city in mind when making predictions about Portland's future. Here's a deeper look at the Portland, Oregon rental trends for 2016.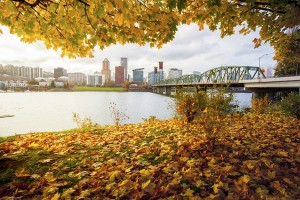 Portland Topped the Nation for Rental Growth for Two Consecutive Months
In both August and September 2015, the city beat Oakland for annual effective rent growth to claim the top spot out of all large U.S. markets. These are some of the relevant figures from Axiometrics for the period between September of 2014 and September of 2015 in Portland:
Average effective rent growth spiked from 5.8 to 14.31 percent.
Occupancy rates remained high and steady at over 96 percent.
Revenue growth increased by over one percent from 11.52 to 12.6 percent.
Rent Affordability Emerges as a Concern
In the entire Portland-Vancouver-Hillsboro Metropolitan Area, rent growth has averaged 5.8 percent between 2011 and 2014. In that same time period, incomes have averaged 2.4 percent growth. There are concerns because rents have increased over twice as quickly as incomes. However, the ratio of average incomes to rent has remained at about 24 percent, so affordability wasn't mentioned as much in the recent past.
However, a glance at some parts of Portland in the past year or so gives a different picture. Axiometrics reported upon an article in the Oregonian that used its own data to illustrate a more disturbing trend that's mostly concentrated around the central and commercial parts of the city. While some parts of the metropolitan area may have remained more affordable, rents in the city have increased by 41 percent to peak at $1,242 by the third quarter of 2015.
In many central areas, apartment rents have spiked to over three dollars a square foot and are heading towards four dollars a square foot. What that means is that the average rent of just over $1,200 a month might only buy one of the new 400-square-foot micro apartments that have become increasingly common inside the city. Developers have certainly enjoyed the boom. They have raised rents as they see their units filling up quickly. Institutional investors have also been attracted t the booming market. Thus, developers are still rushing to put more units on the market as occupancy rates remain very strong.
At the same time, even some developers have concerns that properties are quickly pricing themselves out of middle-class affordability. Instead of holding at below 25 percent, the ratio of rent to income inside of the central part of the city is approaching 35 percent. This ratio is still acceptable to highly paid tech workers and other affluent people who have been attracted to the commercial parts of the city. This is especially true of transplants from tech centers in California and around Seattle, who were already used to spending a larger portion of their income on rent. However, it's pushing more middle-income workers further out in the city and into cheaper suburbs.
Portland, Oregon Rental Trends in 2016
Job and income growth in Portland remain steady and seems likely to continue to climb in the next year. Still, income growth hasn't kept up with rental rate growth. While affordability wasn't discussed as an issue as much in the past, it's becoming a concern for city planners and even some rental property developers. The central parts of Portland have enjoyed the largest rental housing boom and average rental rate increase. The concern over such rapidly rising rental growth is that it may slow down or even reverse if incomes can't keep up.