Last modified on January 8th, 2016
By Bryan Ives
AppFolio partnered with Software Advice to create a benchmark survey and the results are in. The survey aimed to identify common property management challenges, benefits of technology, and what property management professionals are looking for when evaluating these products.
According to the report, almost half of the 385 property managers sampled mentioned the need to improve efficiency, effectiveness, or accuracy and buyers seeking to improve efficiency or effectiveness are more likely than average to be using spreadsheets. In addition,
The top applications property management companies are seeking are tenant and lease tracking, accounting functionality specific to property management, and building maintenance tracking.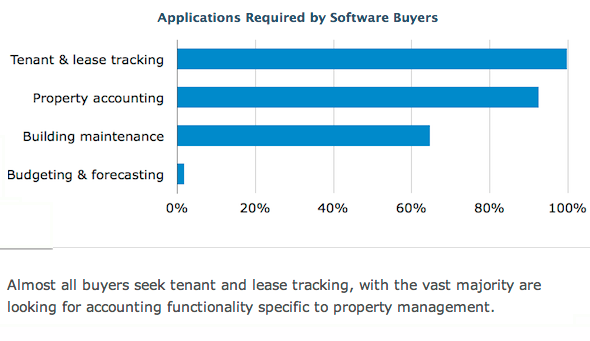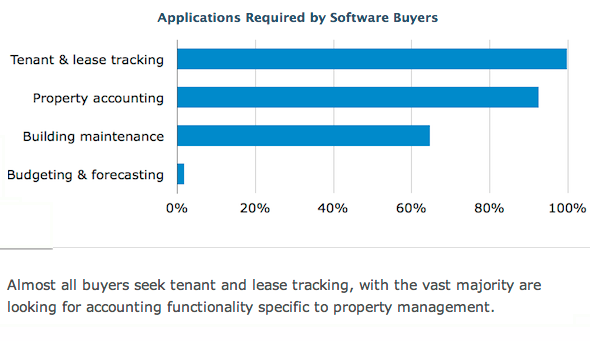 View the full results of the survey here: