Last modified on August 22nd, 2016
By Rachel Jefferson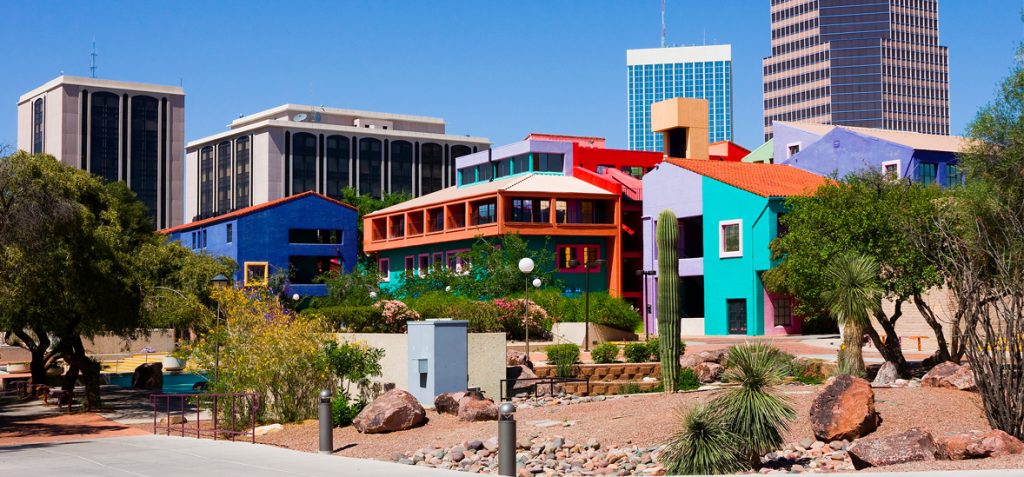 The forecast is bright for the Tucson real estate sector, with rental units catching up to the fiery Phoenix market. If you manage property in or near Tucson, dive into the latest data on the city's rental sector to learn what to expect in the coming months.
Annual Effective Rent Growth Almost Catches Phoenix
Going back to March of 2014, the difference between the rental markets in Phoenix and Tucson was clear. Phoenix had an annual effective rent growth rate of 4 percent, compared with just 1 percent for Tucson. Flash forward to March of 2016 and the gap has closed: Phoenix enjoyed an annual effective rent growth rate of 7 percent, with Tucson at 5.5 percent. A stellar 8 months of surge growth pushed Tucson as close as half a point from Phoenix.
This strong, steady climb spells good news for Tucson landlords who hope to increase their return on investment in rental properties. If you own properties that are turning over, it may be time to raise the rents to the current market rate, increasing your earnings in every unit.
Tucson's Rapid Job Growth Boosting Occupancy Rates
Tucson has enjoyed an occupancy rate above 90 percent for the last two years, but recent job growth has helped to push this rate even higher. This is good news for property owners with older housing stock, which may be less desirable in a market with lower occupancy rates. All properties benefit from high occupancy rates, as lack of demand turns the rental market into an owners' market, not a renters' market.
In March of 2016, Tucson experienced 3.1 percent job growth. As a basis of comparison, Phoenix had 3.7 percent job growth during the same month. Tucson job growth has been particularly high in the financial and information sectors. Since these jobs typically pay well, the people relocating for work can afford to pay premium prices for rental units with all the latest amenities. Property owners who are contemplating making improvements will be able to attract top tier tenants who can afford premium rents by making needed improvements to their open units.
Commercial, Multifamily & Student Housing Attractive to Investors
If you are looking to increase your Tucson investment property holdings, the multifamily and student housing sectors are particularly hot in 2016. Investors understand that university students need housing for the duration of their time in school, and that the demand is constant. Graduating students will be replaced by new students in need of a place to live.
CBRE recommends the multifamily real estate sector for investors across the West Coast. Since Tucson is a secondary market, investors can still find great bargains on the real estate market. Multifamily units can be attractive to people relocating to Tucson for work, who may not want to purchase a single-family home in the city.
The commercial market is also looking up, as investors in other cities look to buy affordable rental property. Whereas other markets, like Phoenix, may be saturated, Tucson still has bargains to offer the commercial property investor. Tucson recently reached the 1 million residents' milestone, increasing demand for retail and commercial properties.
New Construction Along the Streetcar Line Spells Opportunity for Investors
When Tucson extended the streetcar line west in 2014, the city opened up a corridor for commercial and residential real estate investment. Since then, plans to revitalize all parts of the area have fallen short due to lack of finances. Now, three new developments are planned for underutilized parcels of land along the streetcar line. The Gadsden Co. is set to build three new housing complexes along the west end of the streetcar line, beginning in fall 2016.
Expect this new construction to have an impact on this area west of metro Tucson. The new units will run the gamut from affordable to luxury, with one-bedroom rent prices ranging from $460 to $900, Gadsden reports. If you get the chance to buy into real estate west of Tucson, now is a very good time. With so many new projects finally slated to begin, it is safe to say that getting in early will net the biggest return on investment for property owners.
Attention Tucson Property Managers!
Join us for a fun and free lunch at Ventana Canyon Golf & Racquet Club in Tucson on August 25, 2016. It's a great opportunity to meet with other property managers in the Tucson area and speak with AppFolio staff and property managers currently enjoying the benefits of our all-in-one property management software.