Last modified on September 25th, 2017
By Rachel Jefferson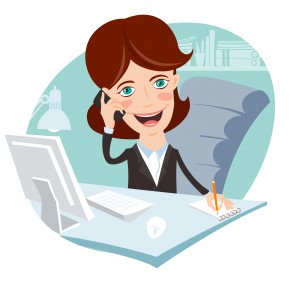 Property managers are proud members of the customer service industry. Whether it's speaking to a prospective resident, discussing market analysis with a home owner, or improving business relationships with a fellow property management professional, having great customer service skills is a must. In the competitive marketplace it is no longer enough to say "please and thank you." You must go above and beyond the call of duty to meet the demands of every renter, owner, and guest who walks into your property management office.
The most professional and successful property managers will have the following traits in common.
Attentive. You need to pay attention to what a client is actually saying. Truly listen to each and every word, without letting your focus waver. You must be willing to pay attention to the details. I can't emphasize enough that you should not check your email or text messages mid conversation (even though your guest might do it). It's also important to be on time for appointments and alert clients of cancellations in a timely manner. A real customer service agent must be attentive to the unspoken needs of both residents and homeowners, as well.
Positive. Remaining upbeat and using positive language when presented with the most challenging or frustrating of situations is critical. In simple terms, "keep your cool." As a property manager you will meet confrontation head on and often without warning. You never know who will walk into your office and for what reason so approaching every situation with a smile and a good attitude will help you resolve issues quickly and effectively. But there is a fine line between positivity and sounding disingenuous or sarcastic, so just be aware of how you're coming across.
Personable. As a property manager, you need to relate to tenants, owners, and other employees. You must be able to put yourself in another person's shoes so that you can better understand and respond to unique situations. Everyone is from a different background; however, customer service agents must be able to relate to each person on a one-to-one basis. Most likely you've rented in the past or are currently renting—think about how you would like to be treated by your own property manager.
Calm. Often residents and homeowners enter a property manager's office in distress. When these instances occur, you must be able to respond calmly to stressful situations. Role playing possible scenarios with your coworkers can help you practice keeping calm under pressure. Another tip: Try to keep your office clean and tidy because messy spaces can cause anxiety or added stress. Make it a peaceful and inviting place for your residents and owners to visit.
If you're thinking about moving into the property management business ask yourself if you embody these traits. You might have to work hard to keep your stress level down or maybe a positive, sunny disposition isn't in your natural wheelhouse. That's OK, I guarantee we all have to work on at least one of these things. Keep practicing, and you'll be a better property manager and all-around employee for it. Added bonus: You might see a boost in resident retention, referrals, and positive online reviews.