Last modified on September 29th, 2023
By Brittany Benz
Choosing the right property management software for your business is no easy feat. Between weighing the pros and cons of various solutions, ensuring each platform includes all of the features you need, and asking your team for their input, the process can be overwhelming. That's why it's critical to look to your peers for guidance. Read on to find out why you should value peer reviews when choosing software and to find out how AppFolio Property Manager measures up in their eyes.
Why peer reviews matter
Your peers' experience can be a great litmus test when it comes to choosing new property management software. Why? Because they likely have faced similar challenges in managing and running a property management business as you have, and can provide insight into how your business would adapt and benefit from using a particular solution.
Things to look out for in peer reviews
Whether you're personally asking your peers for input or searching online customer reviews, here are a few things you should consider in using their feedback to help make your own decision.
Company size and portfolio — is their business similar to yours?

What was their previous software? Did they use the same software as your business?

How was their onboarding experience? Was it easy to migrate their data and train their team?

How do they talk about the user experience? Is the software easy to use and intuitive?

If the review is negative — does it have logical reasoning to back up the claim?

How long have they been using the software? 

Do they mention customer support and resources?

Do they mention new innovations (e.g. AI tools)?

Has the software solved key pain points for them (e.g. too much time spent on accounting)? Are their previous issues similar to your current pain points?

Has their business grown since using the software?

Do their customers like the software? Has it improved their customer service?

Are the reviews primarily positive or negative?
As a good rule of thumb, when searching online reviews it's best to look at accredited software review sites that use real customer data to formulate their ranking or recommendation, such as G2, Software Advice, and Capterra. These sites compile reviews from various sites regularly, so you can get the most up-to-date information. 
What your peers think about AppFolio Property Manager
Curious to see how AppFolio stacks up against the competition? Check out a few of our recent customer review-based awards.
AppFolio was named a "Leader" in the 2023 G2 Grid for Property Management. G2 is a peer-to-peer review site that aggregates users' feedback for business software. Every year they score property management software products based on community reviews and data from online sources and social networks. All of the scores are then mapped out on their proprietary G2 Grid, which consists of four quadrants: Leaders, High Performers, Niche, and Contenders. 
The grid format allows you to quickly identify the best products, depending on the type of software you are looking for.  This year, AppFolio placed in the high end of the Leaders quadrant. Those in the Leaders quadrant are defined as all-around strong products with a wide-range of functionality that bring high value to their customers.
Additionally, AppFolio stood out from the crowd with an overall score of 4.5 (out of 5) across all three Gartner Digital Markets sites: Capterra, Software Advice, and GetApp. Our software also was named a Software Advice 2023 FrontRunner. Software Advice's FrontRunners report ranks top products based on user reviews, which helps businesses find the right software. Below are a few customer reviews from Software Advice:
"Our experience with AppFolio has been great! It has created efficiencies within our single-family division that didn't exist previously. I'm optimistic that over time they will develop more features that will allow us to be even more efficient." 
"Overall, I love the product and when I can get the assistance I need, I am very happy. We aren't a huge company but we manage close to 300 doors… We were the first users in our area and told everyone to switch to them. I still think they are better than any other PM software provider we have used and we have used several."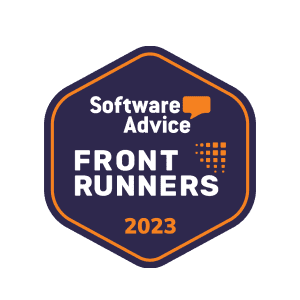 We have also received numerous awards from the Capterra Shortlist 2023 including, Top Performer in Lease Management Software, Top Performer in Property Management Software, and Emerging Favorite in Real Estate Property Management Software. To create the Shortlist, Capterra analyzed hundreds of products and eliminated those who didn't meet their requirements for functionality and reviews, then they took the highest-rated and most popular products and ranked them.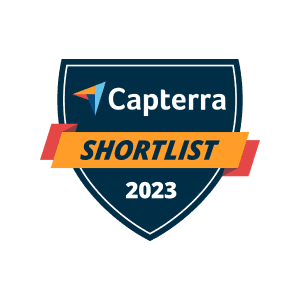 Lastly, we were awarded as Category Leaders in Property Management and Lease Management on GetApp, another peer review-based software comparison platform. Below are a few customer reviews about AppFolio from GetApp:
"We love the constant features that are being added regularly. The ability for owners and tenants to have their own portal is great."
"AppFolio is a great software where we can keep track of all of the properties we manage. It has great functionality and features to keep track of all of the important information we need."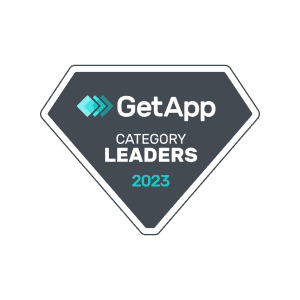 One of our highest goals as a company is to partner in our customers' success. We look forward to continuing to provide our customers with exceptional products, confidence, and the partnership they need to take their business to the next level.
If you're considering transitioning to new property management software, there couldn't be a better time. In your evaluations, be sure to listen to your peers' experiences and to use their feedback to help decide which software is the best fit for your company. To learn more about how you can set your business up for success, download the free guide below.