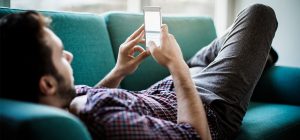 Keeping vacancies to a minimum and filling them with great renters are two main goals for property management companies.
Unfortunately, not all applicants will be great tenants.
Rental payment history, a great predictor of potential issues, has become more readily available in recent years as more property managers jump on the reporting bandwagon. This data is invaluable because it helps property managers identify the highest quality residents and reduce the risk of making bad leasing decisions.
Contributing to rental payment history is also a great way to keep your tenants accountable for paying rent on time. Credit bureaus, such as Experian, offer programs that allow property managers to report on their own tenants. This grants other property management companies access to data revealing how a tenant has paid in the past, whether on time or late. It also reveals if they've ever moved out while still owing a prior property manager. Awareness of this outstanding balance can help in making wise rental decisions and, similarly, help motivate an otherwise late paying tenant because of this transparency.
Additional programs, such as Experian RentBureau (which AppFolio partners with), have been introduced to help tenants build or improve their credit simply by paying rent on time. This positive, rewards-based program encourages your tenants to stay consistent in their good behavior. It can even be used as a marketing tool to attract quality applicants looking to earn good credit.
If reporting rental payment history is not enough to motivate a problem tenant, using a complementary service, such as debt collections, may be helpful.
Whereas RentBureau will not negatively affect a tenant's credit score, AppFolio's Tenant Debt Collections service allows you to. AppFolio's recently launched Debt Collections service, in partnership with Hunter Warfield, reports all unpaid collection accounts to the three major credit bureaus, creates negative tradelines and adversely affects the delinquent tenant's credit score. The service allows property managers to easily submit past tenant debt to AppFolio's partner agency, Hunter Warfield, who will work to recover past due balances with no upfront costs to the property manager.
Both Experian RentBureau and AppFolio's Tenant Debt Collections service can help property managers stay a step ahead of not-so-desirable tenants by providing better visibility into a renter's past while helping resolve any collections issues in the future. Although the property management business will always be at odds with late- or non-paying tenants, property managers can equip themselves with these tools to reconcile and potentially even avoid these situations successfully.