Last modified on May 16th, 2023
By Megan Eales Monroe
As home prices, rents, and inflation rates have continued to skyrocket across the United States, the need for affordable rental housing has become greater than ever before. However, with and extreme shortage of affordable rental housing available, an incredible number of people in the United States are struggling to make ends meet and find stable housing today:
The good news is property management companies are in a unique position to make a genuine impact. By gaining the ability to confidently and efficiently manage affordable housing units, property management companies can help increase the overall affordable housing supply, which can help to improve the quality of life for entire communities.
However, even with its many benefits and positive outcomes, managing affordable rental housing can be uniquely different from managing market-rate units. To learn more about what it takes to manage affordable housing specifically, we invited Jayme Deal, the Regional Property Manager, and Compliance Director for Artisan Management Group, and AppFolio's Josefin Graebe, Senior Director of Affordable Housing, and Colleen Winship, the Program Manager for the Affordable Housing team.
We'll hear about the benefits and challenges of managing affordable housing, plus solutions that can streamline property management operations to boost efficiency and maintain compliance.
Listen Now
Meet Our Guests: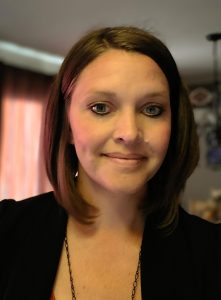 Jayme Deal began working in the industry at 18 years old, doing maintenance for her dad. She worked for him for several years and then went into managing several single-family homes. While working in this industry, she was able to achieve her Bachelor's and Master's degrees in Science, along with starting a family. Work eventually brought her family back to Iowa and she was introduced to the LIHTC world in 2017. Jayme started with some maintenance and leasing, but quickly excelled to become the Manager of multiple LIHTC communities throughout Iowa. In 2018, she earned her TaCCS certification and began to predominantly work on organizing and processing compliance files. In July of 2020, she earned the community manager role at Hunter's Run Apartments in Newton, working for Artisan Management Group, LLC. This role helped to push her into the Senior Property Manager role in April of 2021, then into the Compliance Director role in May of 2022, recently adding the title of Regional Manager of the KC/Lawrence properties. Along with these achievements, Jayme was also successful in gaining her Real Estate License in Iowa in May of 2022.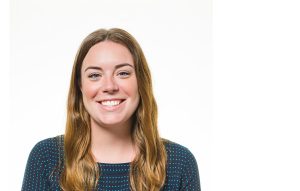 Colleen Winship is AppFolio's Affordable Housing Program Manager. She joined AppFolio in 2022 and brings over eight years of experience in multifamily property management. During her tenure, Colleen oversaw multiple facets of real estate, specializing in affordable housing. She is a Certified Occupancy Specialist and Blended Occupancy Specialist.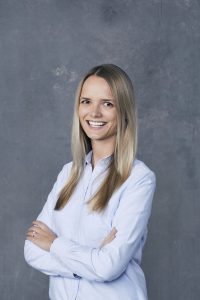 Josefin Graebe is the Senior Director, Product Management at AppFolio, where she leads the affordable housing team. Prior to AppFolio, Josefin served as the Chief of Staff to the CEO at Lime, where she designed the company's operating model, led strategic projects, and oversaw the quarterly Objectives and Key Results (OKR) process. Previously, Josefin served on the Product Strategy team at Uber and supported the Head of Product in a Chief of Staff capacity. Before Uber, she held several program management roles for the Offices of the Chief Digital Officer and Chief Marketing Officer at SAP. Josefin holds a bachelor's degree in Business Administration. In her spare time, Josefin enjoys spending time at the beach with her family and dogs.
Episode Transcript
Megan Eales Monroe: The need for more affordable housing in the US has been an ongoing issue for almost a century. Although the housing crisis dates as far back as the Great Depression, it's only continued to grow over time. It's also been amplified further by recent economic factors such as the pandemic and record high inflation.  
Now, research from the National Low Income Housing Coalition shows that no state in the US has enough affordable rental housing for the lowest income renters. In fact, there are just 36 affordable and available rental homes for every 100 extremely low-income renter households.  
When it comes to increasing affordable housing supply, property management businesses are uniquely positioned to make a real impact. 
According to the AppFolio Property Manager 2023 Benchmark Report, nearly half of affordable housing property management businesses are planning to add new units to their portfolios this year. There's a significant opportunity for property management companies of all types and sizes to invest in the future of their communities by adding affordable housing units to their portfolios.  
But it's important to note that, while managing affordable units comes with many rewards and long-lasting benefits, it also has a unique set of challenges, and many of them are completely different from managing market rate units.  
In this episode of The Top Floor podcast, we'll be taking a look at both sides: the opportunities as well as the challenges, plus exploring solutions that help make managing affordable housing a win-win for everyone. To do so, we'll be talking to a very special and highly experienced guest, who oversees two of her company's largest affordable housing properties. Before we dive into all the amazing insights she has to share today, let's get to know her first. 
Jayme Deal: My name is Jayme Deal. I am the regional property manager and compliance director for Artisan Management Group. Artisan Management Group is based out of Des Moines, in Iowa, but we do have properties in Kansas City, and in Lawrence, Kansas. Those are the properties that I'm the regional of, but then, I am the compliance director of all of our LIHTC and HUD properties in Iowa. 
Megan Eales Monroe: In addition to hearing from Jayme, we also have two amazing AppFolio guests joining the conversation today that both specialize in and have a long history of working in affordable housing management. Let's get to know a bit about them too. 
Josefin Graebe: Hello, my name is Josefin Graebe. I'm the Senior Director of Affordable Housing here at AppFolio. My team builds products that support property managers in managing the affordable housing units in AppFolio. 
Colleen Winship: Hi, my name is Colleen Winship. I'm the Program Manager for the Affordable Housing team, so I help support the product development team. I come from property management, and I have about over eight years of compliance experience, and I love talking about affordable housing. 
Megan Eales Monroe: Affordable housing is a big and incredibly complex topic. If you'd like to dive deeper into the conversation, head over to the Industry Insights section of AppFolio.com. To see all our additional affordable housing management resources and articles. 
For today's conversations, we'll be focusing on the biggest opportunities, challenges, and solutions in affordable housing management. In addition, you'll also get to hear first-hand from Jayme and Colleen about what it's like to work in affordable housing, property management, and why they and Josefin find it so incredibly rewarding and fulfilling. Now, let's get started with today's conversation. 
Before we dig into the specific opportunities and challenges that come with managing affordable housing units, let's start with the basics, just to make sure we're all on the same page. To kick it all off, we asked Jayme and Josefin to give us a quick affordable housing overview. 
Jayme Deal: The simplest way to explain it is that it means that you say you are, by yourself, you go to rent a house, and you are only using 30% of your household income to pay for rent, utilities, if there's, there's water, trash, sewer, whatever that would be per month, for your living expenses. So basically, the 30% mark is what we look at to be affordable of a household income. Generally speaking, we look at gross income versus net, which gross, of course, is before taxes. 
Josefin Graebe: Typically, affordable housing means that a household does not spend more than 30% of the income on rent. And then there are a bunch of affordable housing programs. They all come with their own compliance and program requirements. Some programs are rent and income restricted, others subsidize rent payments. And yeah, I'm excited to dive deeper into some of the programs. 
Megan Eales Monroe: Although housing is considered affordable when it takes up less than 30% of the resident's income, to make that possible for lower income renters, affordable housing programs are offered by federal, state and sometimes even city governments.  
There are many different programs that help to provide renters with affordable housing. And those programs come in all different shapes and sizes. To help gain a better understanding of what some of these affordable housing programs look like and how different they are, we asked Colleen to give us an overview of just a few of today's most common and well known programs. 
Colleen Winship: There are so many, so I'll speak to just a few, but one that is widely funded and talked about very regularly is the LIHTC program that stands for the Low-Income Housing Tax Credit program. And basically, what this does, is provide tax incentives for developers or owners to build affordable rental housing. Once they get the tax incentive, this basically allows the owner to provide housing at a reduced rate. LIHTC I often describe as a program that is rent and income restricted. So that's kind of the importance of the program. 
And after that, another big program is the Housing Choice voucher program. This is under the umbrella of Section 8. This provides vouchers to tenants or prospective tenants that helps pay their rent on privately owned homes or rental communities. The nice thing about these vouchers is that they are portable, so it allows families to be able to choose where they want to live based on maybe where they work, and where schools or transportation needs might be. 
And lastly, under the same HUD umbrella is Project-Based Rental Assistance, which allows families to live in affordable units as well. And this is a subsidized program, so HUD essentially pays a portion of the tenant's rent directly to the owners. 
Megan Eales Monroe: As Colleen mentioned, the Low-Income Housing Tax Credit program, or LIHTC, commonly pronounced as "Li-tech," the Housing Choice Voucher program, and Project-Based Rental Assistance, which is also known as Project-Based Section 8, are just a few of the many affordable housing programs in place today. We'll be revisiting and diving deeper into these specific programs in just a little bit. But for now, let's explore the current state of affordable housing programs today starting with Josefin. 
Josefin Graebe: So housing affordability has been an issue for many, many decades. As you said, there's just not enough supply. Some of the waiting lists for certain programs are a year long. And then the pandemic and other economic factors such as inflation have made things worse. So, home prices went up, rent increased, then new construction got delayed, and the affordable housing supply is critically low.  
So I think we all accept or acknowledge the fact that one issue that contributed to housing affordability is the low supply and we need more housing almost everywhere in the United States.  
Megan Eales Monroe: In addition to the overall shortage of housing, there are also other supply risk factors in play as well. Some tax credit communities have affordability periods that end after 15 to 30 years, which opens up the possibility of decreasing the number of affordable housing units further. Even though there is funding available that encourages developers to preserve their affordable housing communities, there is always a chance that some of those existing communities could transition to market rate once their affordability period ends. Here's what Jayme is seeing from her perspective in Iowa. 
Jayme Deal: Okay, so the programs, I think, are actually closer to going away. And the reason that I say that is because we've got properties all over the United States, and obviously, I have more experience in Iowa. We have a lot of properties that were lease-ups back in the '80s, '90s, early 2000s, or even the '70s, that are exiting out of those low-income programs, naturally exiting. 
They are going to market rate, and they're not opting to stay in the program, which, I think the reason for some of that is because these programs require a lot of paperwork, a lot of time, a lot of education. Everything nowadays is, "Let's do it now, let's give it to me now, let's do this now." 
With the time that it takes to actually stay in a program, and make the program successful, it's quite a bit of work. So I think that that plays a big part in the decision being made to stay within a program. 
There's also not a lot of lease-ups happening. There are lease-ups happening, don't get me wrong. There are people that are buying land, there's restrictions on land use, and all that stuff going on, as well. But there are still people out there that do put in the legwork, and purchase the land, and do all the paperwork, and do the lease-up for the affordable component. It's just not as normal now anymore.  
Megan Eales Monroe: As you may have guessed by now, navigating the requirements of affordable housing is not always straightforward for residents or for property management employees. This is especially true when it comes to meeting the strict requirements needed to qualify potential residents, which is on top of the high demand for a low supply of affordable housing. Because, as you'll remember, the National Low Income Housing Coalition data shows that there are just 36 affordable and available rental homes for every 100 extremely low-income renter households in the US today. In addition, as Jayme explains, the lines between who qualifies and who doesn't qualify are much thinner and less forgiving than many realize. 
Jayme Deal: Roughly 60% of America is within their county's median income or less. I mean, that's kind of a big number, when you think of the grand scheme of things. And so, when you look at the fact that there's 60% of Americans looking for affordable housing, and the market rent is continuing to rise, and the actual affordable component's going away, and not having so many of those available, it's hard to find housing. 
Nobody wants to spend 80% of their monthly income on rent and utilities, and then, not be able to pay for day care or gas, or have a car, or all of the things we have to pay for.  
So individuals specifically, let's just talk about the demographic of a single mom. She's one household income. Say she's making $45,000 a year, she meets the income limit for three occupants, if she has two kiddos. And she's only going to have to pay, let's say, $725 a month for a nice two-bedroom, two-bath town home in a nice community. Well, then, going to the community part, she's also going to put her kids in school. We're going to raise populations, we're going to possibly fluctuate a little bit on the median income there, especially if you move into a specific program, you can make more money, and still qualify to live there, as long as you qualify at move-in. So some of those things are very good for individuals in communities. 
Now, the problem that you're going to see if you're going to try to qualify for a program is let's say, currently, Jasper County here in Iowa. Our income for one person is $33,200 per year, and that's the maximum they can make to qualify for a one-bedroom, or even a two-bedroom, but for one person, let's say that we have a military component here, and that a gentleman comes in or a woman comes in to apply, and the base pay for any E-4 is roughly $38,00 -$40,000. 
But they have to get an apartment, and market rates are generally $100, $200, $300 or more higher than the affordable components are. So that means that when they don't qualify, the higher the rent's going to get, and then they have to pay for water, trash and sewer. They have to pay for electric and gas, they have to pay for cable, they have to pay for internet, and just all of the bills. 
The affordable housing crisis is not just on programs, it's also on people that are above, just above that income that can't find housing either, because it literally jumps from being affordable to not being affordable. So that's a rough one. And we are required, when we do calculations on income, to take the highest income possible. This is not something that is a general practice on every file, because a lot of files are pretty cut and dry. But if you have a file where somebody might work 10 hours of overtime one week, but never again, but it's on their pay stub, and it puts them over income, we can call that employer, and have them put in writing, "Hey, that was a one-time thing. That's never going to happen again." 
That helps us to say, "Okay, so we only need to calculate those 10 hours. We don't need to average it out." There's a lot of different ways to look at income like that, and a lot of different questions to ask when you're looking at people's income, because we don't want to deny people housing. That's not the goal. The goal is to get them in there, but we do have to follow the rules. 
It's really hard to tell somebody that they make too much money, when they only make $35,000, and the income max was 33. So it's really hard. 
Megan Eales Monroe: In addition to the difficulty individual renters experience trying to find an affordable place to live, a lack of sufficient affordable housing also impacts the entire community. Here's Josefin again to explain. 
Josefin Graebe: A home is more than just four walls and a roof, right? It's a place where you should feel secure, safe, where you make memories with your family and your loved ones. So if you constantly have to worry how to pay your next month's rent or if you experience housing insecurity, that has a negative impact on your wellbeing on almost everything you experience.  
It also doesn't leave a lot of room for other expenses. So if you spend more than 30% of your income on rent, then there's not a lot of room for medical expenses, for educational expenses, or to cover other basic needs. And so, this usually has a negative impact on individuals, but also on communities. So some families, for example, they simply cannot raise their kids where they themselves grew up. They have to move to lower cost areas of living, and then they have to commute to work, then traffic picks up which is obviously not good for the environment. And then schools, hospitals, businesses, they have trouble hiring people just because of the high cost of living in certain areas, and that impacts the entire community. 
Megan Eales Monroe: In order to increase the affordable housing supply for residents, more real estate owners and investors need to take advantage of affordable housing programs and more property management companies need the efficiency and confidence to support the properties and residents who participate. Here's Colleen again to explain more about what this looks like in practice starting with LIHTC. 
Colleen Winship: It's giving owners and investors incentives to build these communities. So it's creating a low barrier system and trying to encourage developers to build these types of communities. So working on some rezoning, and like Josefin said before, supply issues. I think supply chain demand was a big holdup in building more housing that's available. So I think that the LIHTC program is a really good way to preserve some of the affordable housing funding that's out there and to be able to put forth some of the money where it matters and to build these type of communities in order to provide that lower rent to the residents. 
The Housing Choice Voucher program is really special and complicated because it can be used at a LIHTC community. So the vouchers are portable, so they go with the family. So a prospective resident could go into a LIHTC community, they could go into a market rate community. So it's really nice because they have more of choice and ownership on where they want to live. Once they secure that housing, then the housing authority will be able to subsidize a portion of their rent. And their rent is income-based. So based on what income they have for their household, we'll determine what their rent is. 
There's lots of funding that's coming out for Project-Based Section 8 or rental assistance communities. These are more privately owned by an owner developer, but the subsidy, instead of being with a tenant, it's with the community. So a tenant will seek out a Section 8 community for instance, and be able to live there and have some of their rent subsidized. So it's just increasing the number of affordable units that are out there hopefully to decrease that wait list that Josefin talked about earlier that could be years long. 
Megan Eales Monroe: As we've explored throughout today's conversations, the US is facing a genuine housing shortage. But it doesn't have to stay this way. Property management companies have an opportunity to make several positive impacts while creating business growth opportunities too. 
First, and above all else, finding efficient ways to manage affordable housing units directly benefits the communities in which we live and work and in very different ways from conventional housing portfolios. Providing more affordable housing helps boost and revitalise communities. In fact, the National Low Income Housing Coalition found that the shortage of affordable housing actually costs the US economy about $2 trillion per year in lower wages and productivity.  

Second, one major barrier for affordable housing owners is finding experienced and qualified property management companies to take on their properties. That means property management companies who can comfortably take on affordable housing units gain an opportunity to grow while providing a service that benefits their communities. 

Third, because affordable housing has greater protections in place, it's less affected by market fluctuations and economic trends than conventional housing is. That means managing affordable housing units can potentially create a more stable portfolio during uncertain economic times.  
While this list of benefits and opportunities isn't even close to being comprehensive, it is also important to note as we touched on previously, that affordable housing management comes with unique challenges. And some are completely different from market rate housing management challenges. Here's Jayme again to explain what some of these look like.  
Jayme Deal: It's a lot of paperwork. So we do get cancellations quite a bit when it comes to the amount of additional work it requires, because our LIHTC programs do not offer rental assistance. So you're doing all this paperwork just to make sure that, I guess, you have a lower rental payment that's within the max, or the max rents provided by the state. So that's a challenge. 
Also a challenge is that most affordable housing communities don't produce a lot of operating income, which means payroll is lower. So you are asking for a manager to come into a property, and have a lot of knowledge and produce a lot of work, but not make a whole lot of money. 
I've seen a few management companies of LIHTC programs, at least here in Iowa, that have a lot of turnover because of that, or just not a lot of experience from the people that they do hire. Those are very challenging things. So having somebody within your management company that is seasoned and understands the programs and can head all of that information and make sure it's being done correctly, is a big plus. 
Megan Eales Monroe: Part of the reason for so much paperwork, as Jayme mentioned, is because of the need to stay compliant with the many rules, regulations and laws surrounding affordable housing programs. That's why it's essential for companies who manage affordable to really double down and dial in to compliance processes and procedures. Here's Josefin and Colleen to explain.  
Josefin Graebe: Compliance is the number one challenge for our property managers managing affordable housing. Every program comes with its own compliance requirements and rules. So it is really hard to keep track of all these regulations and also changes and updates. When you have new employees, you have to onboard them, you have to train them, and you have to continue providing training as programs change. And that can be a lot for a property management company. And as Colleen pointed out, we have certain programs that are income-based, and others are income-restricted and rent-restricted. All these details add up, especially if programs are overlaid. So if two programs apply to the same unit, then these things can be very complicated. 
Colleen Winship: There's lots of different complexities to compliance and staying into compliance, but again, it differs for each program, but it could be loss of subsidy money. So if they're not processing the files timely or accurately, then the federal monies or the subsidies could be held up, which could create an issue with the operating budget that they might have. And in addition, some of the most drastic measures that could be taken on the LIHTC side is that your tax credits could be taken away, which would be a huge financial burden on an owner-developer. 
Everything is really created from a rule book. It's just staying up with that rule book. Sometimes that rule book changes. For instance, there is a new change that HUD is coming out with called HOTMA. That is the big talk around the industry right now. But it's really important for property managers to get a base knowledge of what the rules and regulations are. The HUD program has a fabulous, 500-to-900-page book called The 4350.3 Guide, and that tells them all of the rules and regulations for how to manage their property.  
For LIHTC, it's a little different. They've taken what HUD has created and each state has their own interpretation that they create a compliance manual out of that. So from a property management perspective, it's a lot to digest, it's a lot to learn. So it's really important that they have other systems in place that make it easier for them to be able to operate their day-to-day activities. 
Megan Eales Monroe: As Colleen mentioned, there are risks that come with non-compliance, such as the withholding of subsidy money, or in extreme cases, having tax credits revoked. However, as Jayme explains, not every compliance mistake comes with an automatic or hard and fast penalty. It really all depends on where you operate, and the specific compliance requirements that your local government has in place. For example, here's what happened in one of Jayme's experiences. 
Jayme Deal: So when I was putting together the program for Artisan Management Group, I had already been through training and learning, and understanding compliance, and what's needed. 
We actually had a property, at one point, that did their utility allowance incorrectly. When we did annual reporting, we were putting in what had been calculated by the on-site team, as the UA, and then they also were doing this mandatory charge that was putting them over their max rents allowance. We had a lot of corrections to do that year, a lot of corrections. 
Basically, what that does is, that puts your property in non-compliance with the state. Your owner gets a letter. You have 90 days to correct in Iowa. We did have time to correct all of that, but I mean, it's just a lot of unnecessary time, and extra work that's not needed. So if you understand and learn, and do things on the front end correctly, you won't have to do them on the back end. So there's that. But then also, the bigger part is, let's say that I move somebody in, and I do their income calculations, based off of an unemployment verification and pay stubs, and it's even just a single-family home, it doesn't even have to be a complicated file, but I do those calculations wrong. And it comes out. Like I said, Jasper County, the maximum income for one person is $33,200, and I calculate him at $33,000. Well, if we have an IFA inspection come out, and that's the unit that they choose to physically inspect, and then, look at their file, and they do the calculations, if he comes back, even a penny over, he will have to move out. We will have to terminate his lease. 
That is probably the biggest problem that I would see. I mean, obviously, the corrections on the backend are a lot of work, and unnecessary work that should be caught first. But really, when it comes to math, and understanding how to put a file together, you really have to make sure it's all in there, and it's all correct. Because if you do get audited, you don't ever want to get a letter that says, "This guy's over income." 
Megan Eales Monroe: As Jayme touched on earlier and given everything we've covered when it comes to the more unique challenges of affordable housing property management, training new team members is key to success for everyone. Here's what Colleen and Jayme had to say about training up team members, and just how important they are to the entire affordable housing management equation. 
Colleen Winship: I think one of the challenges is a lot of times people come into property management that might be new. So one, they might not have any property management experience, let alone affordable experience. So you're really training them from the ground up. But the nice thing about affordable housing is that usually there is some sort of heart in it. I think people that get into property management and affordable housing want to find meaning in finding that quality housing for their tenants. So training them with the different software that's out there, all the different logins they might need to remember on top of all the different rules can be really challenging from a compliance perspective. 
Jayme Deal: One management company that I worked for, we had a property that was a 60% LIHTC, and a 50% home mix, and I'm pretty sure we went through four or five different managers in a year. It was just rough. But it's really important that there are at least a few people that understand these programs, and are willing to learn about them to help anybody that comes in to work at those properties. 
I think that everybody is always learning. I don't know everything about these programs. And there are women that work for the Iowa Finance Authority that I talk to regularly, that say, "I'm learning every day still, too." And they've been working there for 25 years. 
It's a lot of information, and it doesn't change very often, to be quite honest, but there are just new things that come out. It's really just about helping people along and showing them, because once you know, you know. If you don't know, you don't know. And the funny thing about these programs is that everybody was taught from different people. So everybody has learned some different way, like there are different ways that you can put a file together. 
I am pretty specific about what I want, and it helps me to process a file lot quicker if I have it the way that I can read it best. That's hard sometimes, when you've come from a different company, or you've come from a different compliance manager that has taught you in a different way. 
But I felt like I learned from a pretty resourceful person when I came into it in 2017, so that really helped me to learn very quickly. I absorbed, I don't know why this program stuck with me, but it just did. And I do really like it. 
Megan Eales Monroe: As our guests today highlighted, affordable housing management does require a different understanding and approach than conventional property management. But that doesn't mean affordable housing challenges are impossible to overcome, or that they will cost significantly more to solve. Instead, it just requires a different approach.  
Thankfully, there are ways businesses and teams can more easily and effectively manage affordable housing units and properties. Specifically, streamlining and smoothing workflows whenever and wherever possible is key. Otherwise, valuable time can easily be drained by manual processes and paperwork as Jayme explains. 
Jayme Deal: So from start to finish in a year, we start January 1st with reporting, the end goal is always to get all of your files done, all of the information in, and get all the reporting done for, and we just got done with 2022, at the end of February. 
So if we're looking at that from a paper standpoint, the time that one person spends on putting those files together, and processing them is a full-time job, if you have, even one property. Now, looking at us, we have six or five, I think we have five, which I think equals out to maybe about 700 units. So it's not a huge amount, it's even more than that. We're talking about maybe having two people looking at all these things. 
If we have the technology component all the information is stored in, it's ran on a report. It's downloaded and uploaded into the IFA system, and you click Send, you're cutting off a ton of time. I mean, you're cutting 40 hours a week, down to maybe 10 hours a week, because human eyes still need to look at these files. And that need will never go away, because there's always error, always. Because people have to still enter stuff too, obviously. But I mean, for me, in a dual role, that literally helps me to make sure that that job is done, and done proficiently, so that I have more time to spend on other projects, as well. 
I think that would be the biggest plus to having technology in this world, with the LIHTC programs and HUD programs, to help. I'm not trying to take away compliance jobs, that's not what I know I'm saying. But for specifically me, with the dual roles, it would be a huge leap, in a positive way, for somebody like me. 
Megan Eales Monroe: Josefin and Colleen are both in complete agreement with Jayme about the role of technology in helping to alleviate team members repetitive tasks and streamline processes. In fact, Josefin has actually seen how the right tools and technology can become some of the biggest factors in affordable housing management success. 
Josefin Graebe: Yeah, technology can play a huge part in this space. So I sometimes describe applying for affordable housing as applying for a mortgage. It includes similar types of paperwork and it's just a really long process and the property manager takes on the work of a loan officer, if you will, just because of all the paperwork they have to go through, and this can be a lot. So technology can really help streamline their operations and also basically reduce manual tasks and repetitive tasks and make this entire process a little bit smoother. 
I would say a couple of examples that come to mind that technology can really help with are the tenant income certification. So the tenant income certification is the source of truth for tenant eligibility in LIHTC properties. So being able to generate what we call a TIC form in your property management software is huge because it reduces human error/manual tasks. And it's just so much faster and saves so much time, but it also puts some guardrails to help the property managers to determine eligibility.  
And also, if you can record all your tenant events such as move ins, move outs, and transfers on your property management software, then you can create an XML file and submit that to your state agency. And that will also save you manual work and double entry into different systems etc. I would say that saves property managers a couple of hours each week as we've heard from Jayme. 
Colleen Winship: I think it's taking them back to what's most important and it's going to give a property manager more time to be able to devote to the community and to the tenant. I can speak from experience. Entering those tenant events manually does take hours a week. For some companies, it is a position so they could potentially save a salaried position in order to be able to start entering those tenant events via XML because it's saving so much time throughout the week. And especially tenant income certifications. Like we've said, these rules and regulations, they create a really long qualification process. So if we're able to automate some of these forms and processes, then we're saving them hours upon hours throughout their work week. And again, they can dedicate that time back to the tenant. 
Josefin Graebe: I mean, just listening to Jayme, I'm a huge fan of hers and I'm just so impressed by all the property managers out there managing affordable housing units because they wear multiple hats. They manage properties, they manage compliance, they train and onboard new employees and existing employees. They talk to tenants. They help tenants to fill out all these forms. They have tenants to recertify so that they can stay in their home. And it's just very impressive to me what they all do in their day to day. If technology can help them take away some of the manual work and the repetitive works so that they have more time to spend with tenants and with residents and really help them to move into affordable housing faster, I think that is just amazing. 
I also think that they are really invested in their communities. So when an affordable housing applicant gets the key, so then your home, they really share the joy and the tears with the resident. I think that is just amazing.  
Colleen Winship: I think community involvement is really important. In affordable housing, I think one of my favorite memories is working at senior communities because they want to be involved in the community so much. So freeing up the property manager's time and they can hold health screenings with a local doctor's office or hospital and they can come into the property and provide these health screenings to the seniors. Or even just simple fun and games throughout the year. I think one favorite activity that we did was a door decorating activity. And for Christmas, people would decorate with all their Christmas lights and everything. There would be a contest and get togethers and those sorts of things. So again, just freeing up time to be able to add to that community involvement and resident feel is really important. 
Megan Eales Monroe: In the end, the less time team members have to spend doing the tasks technology can do for them, the better, especially when it comes to managing affordable. And the more we can free teams from burdensome manual tasks, the better they can then identify and prioritize what their community needs at much greater and more impactful levels, which is really what affordable housing is at its core – a community need that property management companies are in a unique position to fill.  
In spite of affordable housing's unique management challenges and complexities as compared to market rate portfolios, the rewards are also so much greater. Not only does affordable housing help close the devastating gaps that are so present today, it gives property management businesses and their teams the opportunity to invest in something bigger – their communities and the people at their heart.  
To help close out our conversations today. Here's Jayme once again to share her thoughts on why property management businesses should explore adding affordable housing units to their portfolios. 
Jayme Deal: So through COVID, obviously, our government did give out some additional funds for affordable housing purposes, and I don't know that those were utilized as much as they could have been. In that regard, I'd like to make a comment, that if you're an investor, a developer, property manager, or owner, take a minute to think about it. Because there's a lot of people out there that know these programs very well that would be huge assets to a company, if they did a lease-up, or if they purchased a property that was in affordable housing. 
I don't have any predictions on the future, but if people are looking or even thinking about it for a minute, take the time to do the research, because it is beneficial. There are a lot of people out there that are working, that don't have the income to support $1,200, to $1500 to $1,800 a month in rent. And these programs are super beneficial. 
So if somebody is out there going to lease-up, they're going to purchase a property, that it's affordable. If they're going to extend a program, I feel they should take a second look at it too, and look at their county, their state, and see what the needs are before they say no.
I love my tenants, and to be quite honest, to know that I am the one that helps somebody move into an apartment, and they love their apartment, they love their community, and then, getting feedback about that is really rewarding. Obviously, there are days that it's not, but when it's successful, it is. It's really fulfilling. Just for me personally, I absolutely love my job. 
Megan Eales Monroe: Although we've just barely scratched the surface on affordable housing management today, it's clear that even with its unique challenges, adding affordable units to any property management portfolio can come with incredible, long lasting and truly positive benefits for everyone.  
There's still so much more we're excited to discuss around the topic of affordable housing management in future episodes of The Top Floor. But we hope you enjoyed the conversations today. We'd like to send a huge thank you to Jayme Deal, Josefin Graebe, and Colleen Winship for chatting with us.  
And thank you Top Floor listeners for joining us as well. Although this episode is our final one for season three of The Top Floor, we'll be back again in a few months. In the meantime, catch up on past episodes by listening on AppFolio.com or wherever you listen to podcasts. 
And don't forget to visit our Industry Insights section for even more actionable insights and expert advice to help you stay one step ahead in property management.  
We'll see you back here with more episodes of The Top Floor next season. 
To learn more about how you can overcome affordable housing challenges, download the free guide below.