Jeff Pintar has an eye for opportunity, and founding an investment company focused on single family residential homes during the depths of the Great Financial Crisis is not for the faint of heart. Although it may seem like a risky move on the surface, Pintar Investment Company's focus has always been driving consistent and predictable results for their investors, and these calculated choices have spurred a business that has scaled immensely over 11 years.
This episode will explore how Pintar's values of "Protect. Preserve. Grow." has led to an expansive portfolio with a track record of success.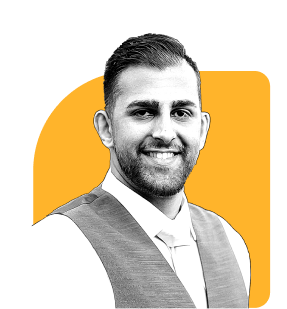 Hosted by Tim Dhillon, AppFolio Customer Success Manager
Tim Dhillon has been working in real estate technology for 5+ years, and his role as a Customer Success Manager at AppFolio allows him to foster strong relationships with industry-leading fund and syndication managers. His curiosity and experience working with general partners often leads to thought-provoking conversations, which naturally led to the inception of Invested. In his spare time, Tim enjoys working out, trying new foods, exploring the outdoors and spending time with his amazing wife and 2 beautiful little girls.