Last modified on March 30th, 2016
By Rachel Jefferson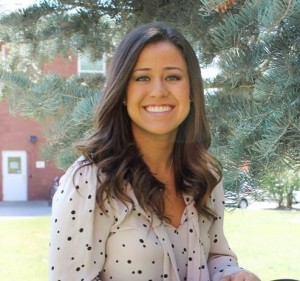 How long have you been at AppFolio?
I just started this January at AppFolio. However, the summer before I started my senior year of college I worked as an intern with both the Marketing and Sales teams. Although it has been about a year and a half since my internship, it feels like I never left. I'm having fun getting back into the swing of things.
Tell us a bit about your professional background. How did you arrive at AppFolio?
I originally heard about AppFolio from my brother-in-law who works here as well. After college I knew I wanted to continue in the marketing field and coming back to AppFolio was the perfect fit.
What's most gratifying about your position?
My position as Marketing Coordinator allows me to see all aspects of the marketing field. It is amazing that AppFolio allows me the opportunity to see how marketing is so much more than just a cool logo and tagline.
What do you like about working at AppFolio?
"AppFolio has an extremely welcoming and comfortable work environment."
On my first day, I walked in and there were so many familiar and unfamiliar faces. It made me feel great that people I had not seen in over a year and a half were so excited to see me. It was equally gratifying that people I had never met were just as excited!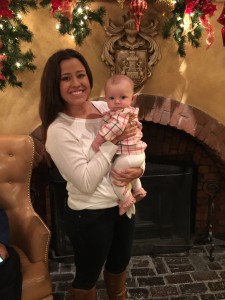 What is your favorite moment at AppFolio and why?
Working at AppFolio has allowed me the chance to work in the same building as good friends and even my brother-in-law. Running into each other around the office always makes my day!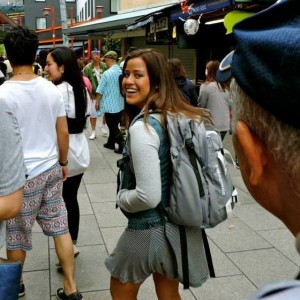 Tell us a little about your personal background.
I'm originally from Fallbrook, a small town in San Diego County. My parents are the strongest and most caring people I know. I have two older sisters – people still ask my dad how he did it. He usually responds that we caused all his grey hair. I also have an adorable niece who, in my bias aunt opinion, is the cutest and sweetest little girl.
What's something really interesting or unique you'd like to share?
I swam with sharks and sea lions while visiting the Galapagos Islands, held a monkey in Nicaragua, and climbed 10,000 steps to view all of Kyoto, Japan. I love to travel!