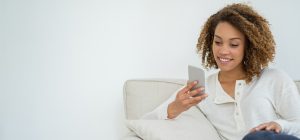 This article was provided by Max Sharkansky, Managing Partner at Trion Properties, a private equity investment firm located in Los Angeles – specializing in multifamily properties – and currently managing over $185 million in assets. Contact Max Sharkansky at max@trion-properties.com.

It's no secret that summertime is a peak season for movers. With so many people looking for a new place to call home, new leases are on the rise.
However, as the season comes to a close, property managers should begin to strategize innovative ways to differentiate their assets to attract and retain residents.
Here are our top three strategies for driving resident retention and satisfaction this fall:
Know your target demographics: Many property managers already cater to Millennials, the generation currently making up more than half of all apartment renters. However, successful property owners must look at the needs of all potential residents, including the upcoming generation.

Approximately one in every five Americans is a Gen Zer, and they are predicted to reach up to 25 percent of the population over the next several years. Similarly, it can be lucrative to target older Gen Xers and Baby Boomers. Many of these individuals are selling their homes, downsizing, and moving to urban locations close to amenities.

However, as this peak season comes to a close, it is imperative that property managers understand their target audiences and the best ways to attract them. The needs and wants of a Millennial may be different from those of a Gen Zer or a Baby Boomer.Consider that Gen Zers and Millennials tend to seek properties with the latest in technology and the most unique, Instagram-worthy living spaces. Older generations, however, tend to seek properties with more storage space and convenient ancillary services. Property owners that work to integrate features and amenities that appeal to each different demographic will have the most success in driving new leases and resident retention in the future.

Invest in tech: An increasing number of apartment renters are placing significant emphasis on communities that integrate high-tech amenities throughout the entire property. Some of the most in-demand apartment technologies are those that make day-to-day life easier, such as USB charging stations, keyless door entries, smart locks, nest thermostats, and a strong Wi-Fi connection.As leasing season slows down, it's the perfect time to implement these technologies or upgrade your current internet offerings. Outfitting your properties with these well sought after amenities will help to increase resident retention and improve leasing rates.
Focus on communal spaces and unique amenities: Today, the generic common area with a couple of couches, a television, and a pool table will rarely cut it anymore. Renters are demanding communal spaces and unique amenities that foster a sense of community. They are seeking one-of-a-kind experiences that cannot be found at the traditional apartment community.
For example, one of our properties, The Eleanor, a 41-unit 1920s vintage apartment community in Los Angeles has a graffiti-themed common area that complements the property's urban setting. The property also features an indoor-outdoor patio area and an arcade, which provides residents instant entertainment without having to leave home. These common areas have added significant value to the property and are great examples of how uniqueness can drive rental rates and retention.
Overall, the slower season may mean a drop in new leases signed but it also means more time to strategize and perfect upgrades or renovations to your property. By taking the time to thoroughly understand your community's target demographics and updating amenities accordingly, property managers can keep their properties competitive, strengthen retention rates, and continue attracting new residents.