Last modified on December 12th, 2016
By Rachel Jefferson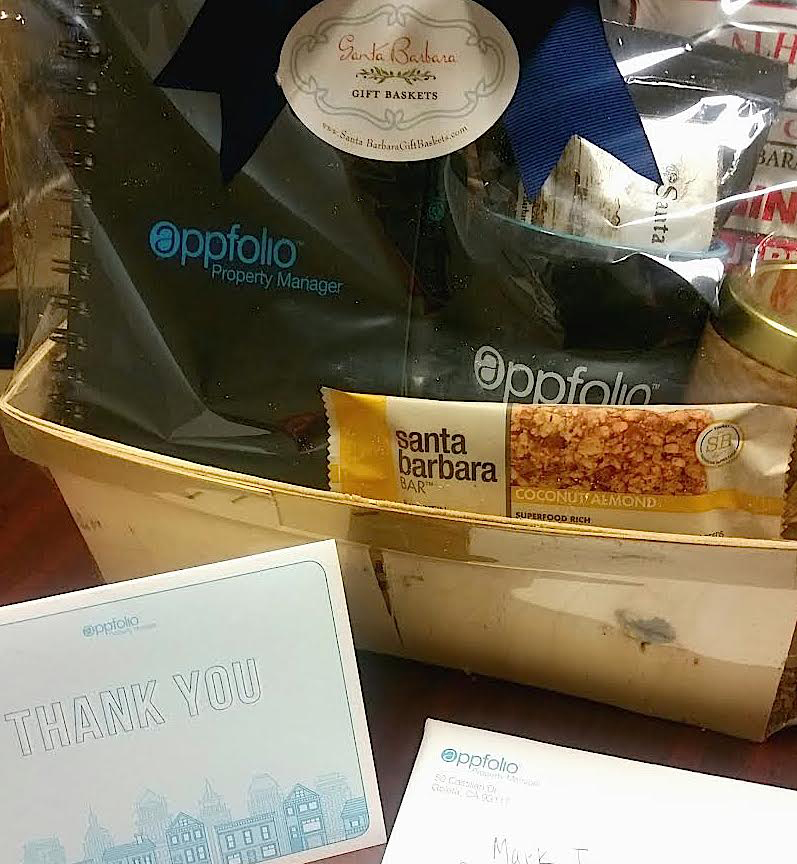 About four years ago, we started sending gift baskets to our customers when they celebrated their 5-year anniversary of partnering with AppFolio. Back then, there were only a handful of companies that hit this mark, as they were the earliest adopters of AppFolio Property Manager. We've continued this tradition over the last few years, and in 2016 alone we had almost 550 customers celebrate the 5-year milestone with AppFolio! The gifts are put together by a wonderful company, Santa Barbara Gift Baskets, and include a variety of local and AppFolio-specific goodies.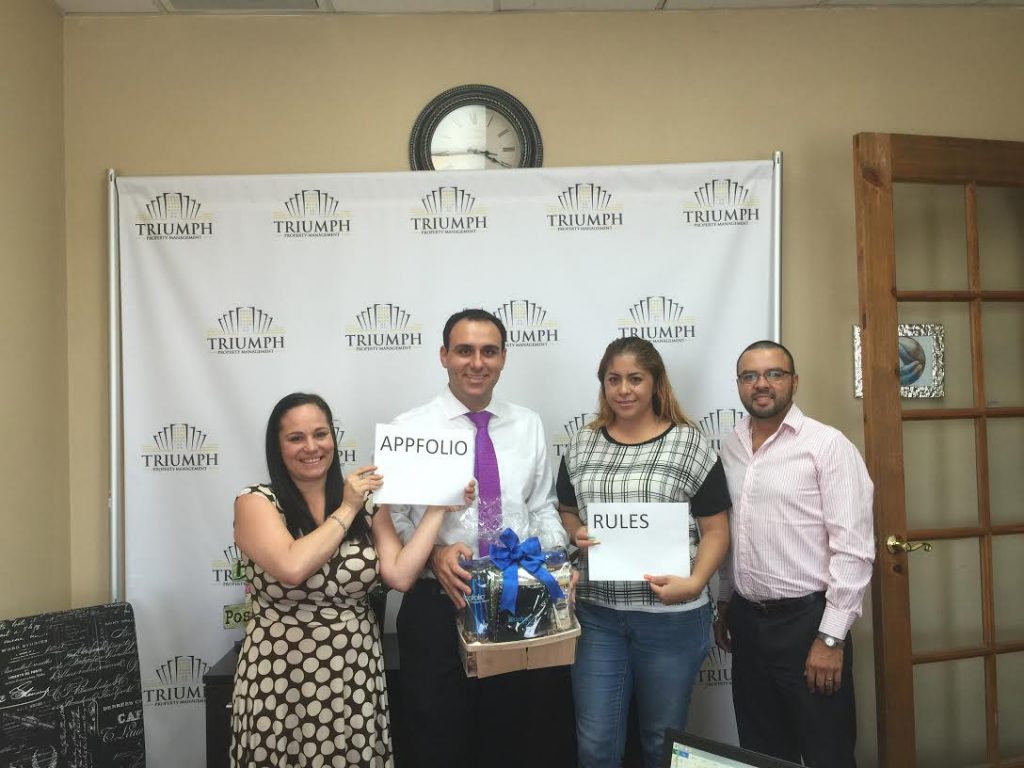 We are so appreciative of our longtime loyal customers and love sending these gifts to thank them! We even get some amazing responses back, from thank-you videos on Facebook to e-mails from customers like the below:
"Thank you for the very cool gift basket. My teammates and I promptly divided and devoured its contents. I especially liked the spicy salsa! You guys have a great product and I appreciate the continuous improvements and enhancements that you make. Keep up the good work." – Jack
But you can take this idea and make it unique to your business and thank your loyal customers. The holidays are a time when giving thanks is top of mind, but any time of year is a good time to celebrate milestones and strong partnerships.
Here are some ideas on how you can say "thanks" to your most loyal customers—any time of year:
A local gift basket
Homemade cookies, pies, or other desserts (added brownie points if you include healthy options or know their food preferences/allergies!)
Tickets to a local event (sporting event, ballet, concert, etc.)
Handwritten, personalized notes
Gift cards to their favorite restaurant or coffee shop
A special gift if they just had a baby, wedding, anniversary, or birthday
Throw a party or BBQ for your longtime renters and/or owners
Handmade gifts (Do you knit? Cook? Draw? Put those skills to good use!)
Donate to a local charity they are involved with in their name
You can also bring this tradition into your business and use some of these ideas to celebrate staff milestones and successes, and thank people for their commitment!
What are some other ways you celebrate your customers' loyalty? Let us know!
You might also enjoy:
Wow at Every Touchpoint: Connecting with Your Modern Renters