Last modified on December 14th, 2017
By Alexis Hammond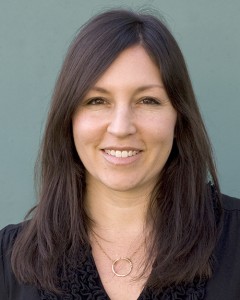 How did you arrive at AppFolio?
"I went to college in Berkeley and moved to San Francisco right after graduating. I studied Psychology with the hopes of working with children, but ended up in technology software working at a startup in San Francisco. I quickly learned San Francisco was an expensive place to live! It was right about when Starbucks was first getting popular so I would take very complicated coffee orders for our sales team and then carefully deliver them to each person. This was a very important job. I eventually got to work on harder tasks and focused on product management and marketing during the crazy technology boom in the Bay Area. The company I worked for was called Digital Island and our headquarters was in Hawaii, so it was a great first job perk to get to travel to Honolulu! I then moved to the Santa Barbara area and was hired at Expertcity (eventually acquired by Citrix) where I worked in many departments: product management, account management and corporate marketing. AppFolio's CEO actually hired me at Citrix and luckily chose to hire me again here at AppFolio."
What's one of the most gratifying things about your work?
"It's been amazing during the last seven years to see our company grow from a small team to over 500 employees with offices in Santa Barbara, Dallas and San Diego. Since the beginning, we focused on our customers, our employees, and building the best software possible, and I love that as we grow we remain focused on what really matters. We deliver on the marketing promises we make. We have so many great stories of customers who run a better business, have a better work/life balance and are more successful when they use our software and it feels really good to be part of that impact. And I get to watch many early AppFolians grow their careers here which is always so fantastic. 
"I also love the team I work with! Everyone is committed to doing an excellent job. We are happy and engaged, and we track and celebrate our progress along the way. Plus, there are often delicious desserts scattered throughout the office."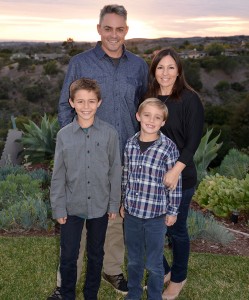 What is your favorite moment at AppFolio and why?
"I have so many favorite moments along the way, but two come to mind right now. Our first customer conference was just a little over three years ago and I remember how nervous we were to organize and make it happen and then how exciting it was for everyone to be together and how thrilled everyone was with the Genius Bar. Our customer success team members were famous because of the great customer service experience they provide and that was so exciting to see in action!
"The second is we recently won a Glassdoor award for being one of the best places to work. The award is based off employee reviews, so it's great to know that our employees are happy to work here. Our company culture is something we take a lot of pride in and it's rewarding to know others do, too."
Tell us about your personal background.
"I grew up in Laguna Beach, CA—a beautiful and small beach town in Southern Orange County. I spent many days lounging at the beach wondering when my life would get more exciting! 

"I spent time in the Bay Area and now am happy to call Santa Barbara my home. I am married to a great husband and we have two fun and active young boys ages 10 and 7 and an adorable dog who is ½ labradoodle and ½ Jack Russell. Needless to say we have a pretty busy and active life! We spend a lot of time outside at the beach, hiking, biking and playing basketball (I don't actually play basketball but I am very good at watching and marginally good at playing Horse). We spend a lot of time with our family—my sister, dad and mom all live very close."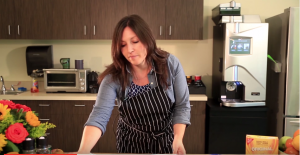 What's something really interesting or unique you'd like to share?
"This is one of my top most stressful questions and was actually one of the first fights I had with my husband. I called 'reading' one of my top hobbies and he was unreasonably surprised that I didn't have any more to add to the list (he is filled with great hobbies like surfing, playing guitar, etc.). Now as a working mom I have even fewer hobbies (does 'spending time with family' count?) but I'm an excellent typist; great at building Legos by following directions, and am trying to become a better cook!" [Check out Aimee's AppFolio Lunch recipe!]
You might also enjoy:
Get to Know Arezou Gholami, Sr. Customer Success Manager
Get To Know AppFolio's Onboarding Specialist, Felicia Tripa