Last modified on April 15th, 2016
By Rachel Jefferson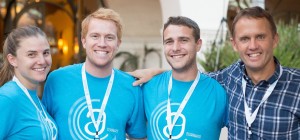 How long have you been at AppFolio?
I have been at AppFolio since December 2009.
Tell us a bit about your professional background. How did you arrive at AppFolio?
I was referred to AppFolio by a family friend. He told me there was this "really cool" start-up in town. I was fresh out of college and the job market was all but gone, so I figured, why not? Little did I know I was making one of the most rewarding decisions of my life.
Geographically, I've moved from Santa Barbara, to Dallas, and back to Santa Barbara—all with AppFolio. Professionally, I started in our Customer Success department where I ultimately became our Product Expert, then transitioned to our Sales team as a Solution Engineer. I have now taken on a team lead position for that department.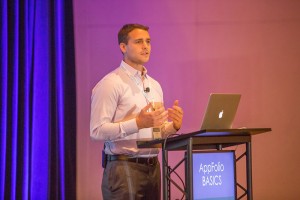 What's most gratifying about your position?
I like that I can leverage my experiences with our product and customers in my current position, while being able to build transferable skills like sales and leadership.
What do you like about working at AppFolio?
We have a great company culture that is exemplified by our hires. I can comfortably speak with any person in the company, regardless of rank or department, because we're all working toward the same goal.
What is your favorite moment at AppFolio and why?
Without question, it was when we went public. I think its common for start-up companies to have this goal, but the odds of that actually happening are something like 1 in 10,000. So I have a very unique experience and am really proud to be a part of it.
Tell us a little about your personal background. Where you are from, family life, etc.
I was born on the East Coast (I would tell you where but I can't recall if I've ever used that as an answer to a password recovery question) and moved to Santa Barbara when I was 8. I have a father in Chicago, a mother in Portland, and an older brother in Dallas. I am engaged to a really awesome, beautiful woman and live in a city that skips all the bad seasons. Basically, I'm living the life.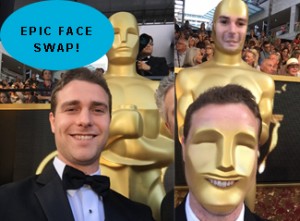 What's something really interesting or unique you'd like to share?
Earlier this year I was invited to attend the Academy Awards, where I took a selfie and face-swapped with an Oscar statue on the red carpet. I think I might be the only person on Earth who has accomplished this.