Last modified on November 1st, 2017
By Christina Burch
Building a thriving business comes down to more than just profitability.
For property managers, it can be a challenge to think beyond your return on investment. However, it's wise to look beyond the numbers and start focusing on bigger picture items that also contribute to your business' success: company culture.
Company culture has been a hot topic in the property management industry in recent years, and rightfully so. Prioritizing and supporting your team holistically not only promotes the happiness and overall health of your employees, but it's also known to attract favorable talent – and secure a prosperous future for your business. To start, focus on boosting your company culture by supporting others in your community and the causes that are closest to their hearts.
One way to do this is by paying attention to the needs in your neighborhood. With the holidays fast approaching, you and your property management team could consider volunteering at a food pantry, collecting winter coats, or donating gifts and goodies to children in need.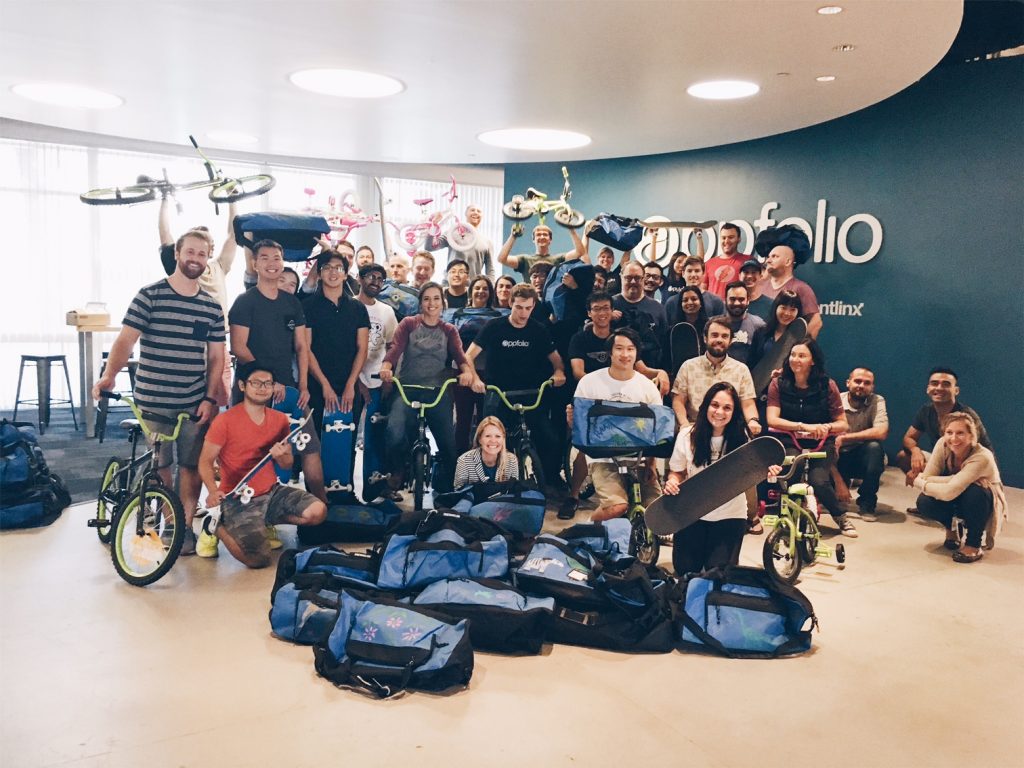 Another way to rally your team and build camaraderie is by extending your giving to an entire week (or two) to raise money in creative ways as a part of your company's collective contribution. At AppFolio, we joined with Together We Rise – a non-profit organization supporting children in the foster care system – and helped assemble new bikes and duffle bags, filled with teddy bears and other goodies to help comfort children during hard times of transition. In total, our Santa Barbara, San Diego, and Dallas offices built over 150 bikes and skateboards, and designed 250 bags for children in our local foster care system; we also had a lot of fun doing it! (For even more inspiration, check out last year's Stop Hunger Now event!)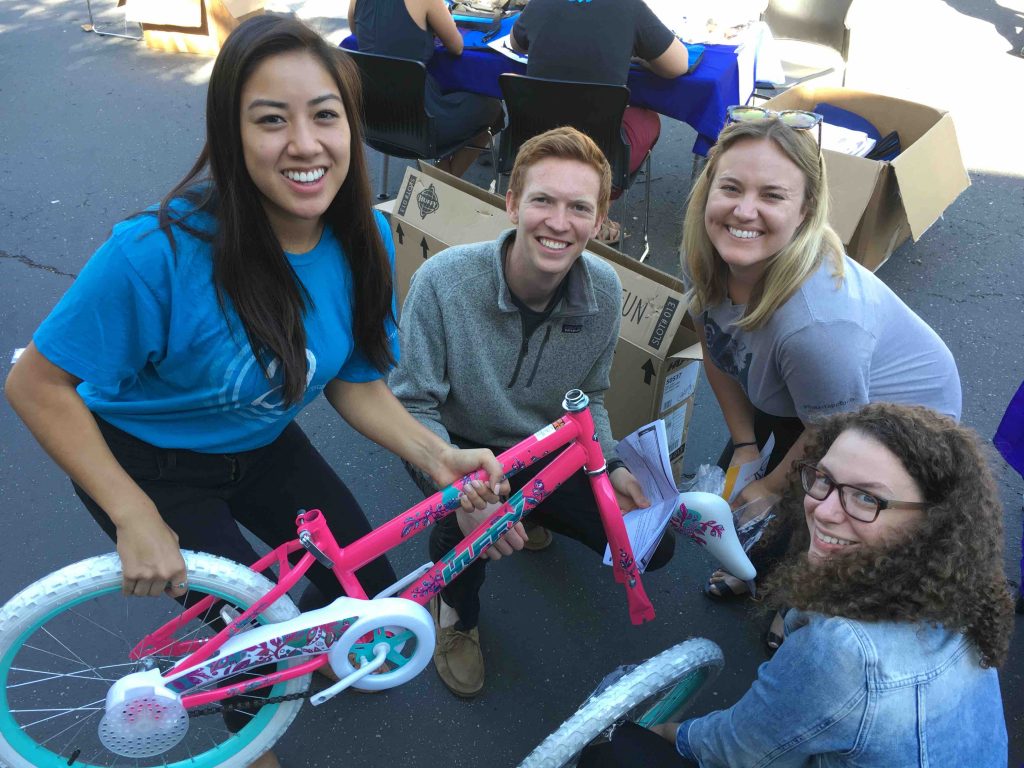 When you offer opportunities to support and uplift others, you'll quickly set the right tone that giving back is a priority for your company. Not only does this help foster good relationships, it also encourages generosity and creativity. Offering these types of meaningful outlets often mean your employees find greater fulfillment in their work and will desire to stay around longer.
Implement more opportunities for boosting company culture by prioritizing philanthropy – and you'll find that it's a win for everyone!
How have you and your team worked together in your community? Share them with us!