Last modified on March 19th, 2018
By Christina Burch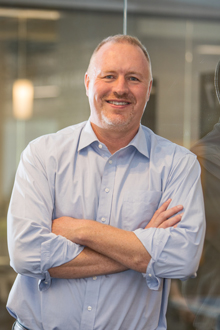 A big congratulations to AppFolio Co-Founder and Chief Technology Officer Jon Walker on being named "Technologist of the Year" at the 2018 Central Coast Innovation Awards.
The Central Coast Innovation Awards recognized seven of the most innovative companies, organizations, and individuals representing technology, design, and environmental sciences, among others, with Walker taking home the highest honor in tech.
"Jon is always challenging us to be the best we can be. Not being afraid to challenge conventional thinking is a common element of any successful entrepreneurs personality, and we have been very fortunate at AppFolio to have Jon pushing us into new and unexplored areas. I appreciate Jon's drive to never settle, and rely heavily on his thoughts, opinions, and advice to make decisions." Jason Randall, AppFolio CEO.
Walker has been leading AppFolio's technological strides since its founding in 2006, and he continues to anchor our success in the foundation that great, innovative products are key to a great business.
"One of the keys to really driving innovation is to continue to bring in really smart people and let them have the power to make smart decisions." – Jon Walker
Here at AppFolio, we're proud of our industry-leading technology and love to celebrate those who work hard to push the envelope day after day. Here's to our fearless leader in tech, Jon Walker!
The Central Coast Innovation Awards recognizes companies and individuals that are outstanding in the field of technology, agribusiness, energy/environmental sciences, design, and bio-science.