Last modified on March 1st, 2016
By Rachel Jefferson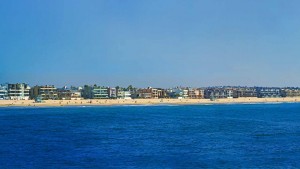 Throughout 2015, Los Angeles residents saw a tight rental market lead to a shortage of available units and rent increases across the city. While renters may be frustrated with higher prices, these trends are welcomed by property managers looking at low rental vacancies and a steady supply of desirable tenants. Learn what 2016 has in store for the L.A. real estate market and how upcoming Los Angeles rental trends impact property managers' roles and responsibilities.
Rising Rents Across Los Angeles County Impact Tenant Retention Rates
Los Angeles public radio station 89.3 KPCC recently explored the rising rents across the county. A study from USC found that rents countywide were projected to grow by 8 percent from 2014 through mid-2016. KPCC researchers found that rents in Los Angeles alone were up by 12 percent in 2015.
As KPCC reports, some in Los Angeles are spending as much as 50 percent of their income on rent. Fifty-nine percent of Angelenos are spending 30 percent of their income or more on rent, a Harvard report found. If rents continue to rise, people may be forced to abandon the city for outlying suburbs.
Rent growth varied across the city's submarkets, Axiometrics reports. Palmdale-Lancaster had the highest rent growth of 10.8 percent, followed by Studio City/Sherman Oaks/North Hollywood and Encino/Woodland Hills/Tarzana with 9 percent each. Pasadena had 7.5 percent rent growth. In the mid range, West Hollywood, Beverly Hills, and Park LaBrea had 5.7 percent rent growth. Submarkets with the lowest rent growth included Downtown, Silver Lake, and Westlake with 4.3 percent, and Hollywood and Los Feliz with just 3.3 percent.
As these numbers show, the Los Angeles rental market is somewhat uneven. While landlords in some areas can raise rents significantly and still attract scores of tenants, others are somewhat limited in the rental raises they can levy.
As of September 15, the average rent in Los Angeles was $2,180, up $145 from one year before. While rents are rising in L.A., the city is only the eighth most expensive, falling behind San Francisco, Oakland, New York, and Boston. Newcomers to Los Angeles will be pleasantly surprised at what they can rent with their budget, and these new residents may pay a premium for properties with desirable amenities.
Combined with these high rents was a low vacancy rate of 3 percent, leaving Angelenos struggling to find new apartments. For property managers, these trends can bring greater stability to apartment and condo complexes. Tenants who may want a larger apartment or a different location will be less likely to leave knowing how few rentals are available.
Additionally, high residential real estate prices make it difficult for renters who may be contemplating making the leap to home ownership. With market scarcity and high prices, getting that single-family home in Los Angeles or Long Beach is out of reach for many.
By keeping up with property maintenance, responding to tenant requests, and providing excellent customer service, property managers can help long-term tenants remain happy in their apartments. Of course, if tenants do decide to leave, there is no shortage of interested applicants waiting to snap up that vacancy!
Pace of Construction Shatters Records
To cope with the rental shortage, Los Angeles has approved a whopping $7 billion in new construction funds over the past year, the most construction in L.A. in the last 30 years. In 2015 alone, Los Angeles saw 5,700 new rental units. These were largely concentrated in the San Fernando Valley and downtown L.A.
The new construction boom is a win for landlords who own new units, which can rent for higher than a comparable renovated apartment. Landlords with an older stock of apartments should plan to invest in property improvements, which make the units more attractive to renters. For property managers, the trick is to juggle scheduled improvements and unit vacancies with renting freshly-renovated units to reduce the amount of open property stock.
As these numbers show, the present is an exciting time to be in the Los Angeles real estate business, as a property manager or landlord. Attention to detail and customer service are key to keeping long-term renters happy and attracting quality tenants to open units.