Last modified on September 12th, 2023
By Rachel Jefferson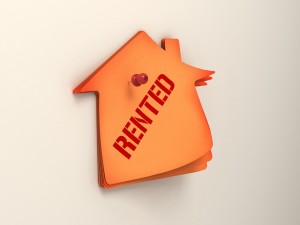 Every property management company has that one frustrating unit, the one that sits vacant longer than others because it's too close to the busy street, or it faces the mountains, or it's near the laundry room. Whatever the reason, the longer it sits vacant the more money you're throwing out of those brand-new double-paned windows.
Millions of potential renters conduct their housing searches on listing websites like Trulia and Apartments.com each month; it's critical to bring in a steady stream of leads from these websites to keep your properties filled with quality residents. Sounds logical enough, so what's the problem? All your competitors are thinking and doing the exact same thing. You might lose out on a lead because your listing is halfway down the page below your neighbor's apartment complex when it could be featured front and center.
For years, customers have enjoyed all the robust marketing tools AppFolio Property Manager offers. Our modern and mobile-friendly websites elevate property management companies to the next level by integrating directly with our software which streamlines your leasing process and gives residents and owners quick access to their online portals. Not to mention they look beautiful and professional, too. Guest card tracking tools help you keep track of all your prospect leads, and our one-click vacancy posting feature streams your updated listings to hundreds of websites that those aforementioned millions of potential renters visit when on the apartment hunt.
We're excited to expand on this offering even further, giving more of a boost to your marketing efforts with a new service called Premium Listing. AppFolio has partnerships with the top pay-to-list sites, so in just a few clicks you can expand your reach and take advantage of increased visibility, so even more renters can find you.
How Does the Premium Listing Feature Work?
AppFolio customers have the option to upgrade a specific property to Premium Listing, syndicating it instantly to dozens of pay-to-list websites, including featured placement on most of the sites. This means that you don't need to maintain separate contracts or sign up for individual listing sites; and you can cut down on your staff's time spent sifting through low-quality leads. The real value of this service is that the leads you pay for are verified, you'll only be charged ($10 per lead) for real leads from real people interested in your property. You set your cap per property so you can easily manage your marketing budget. Bonus? You'll also receive advanced call tracking so you can better track your prospective renters.
"We have seen a dramatic increase on the properties we have activated for AppFolio's Premium Leads [Listing]. Prior to activating AppFolio's Premium Leads [Listing] we were paying approximately $900 a month in internet marketing per property to help drive traffic to our vacant units. We would receive leads but many of them were unqualified so it was a waste of time and money. By switching to AppFolio's Premium Leads [Listing], we were able to not only save money but the quality of leads was far superior to the 3rd party listing services I was previous using." – Bryan B. Hanes, Hanes Properties, LLC
So remember that frustrating unit that's been sitting empty since last month, plus the three minutes it took to read this post? Well the extra three minutes are worth it, because now you know that with AppFolio, in just a few clicks, you can fill that property a whole lot faster.
For some best practices around optimizing your vacancy listings, check out our recent post and webinar recap from Move.com's Greg Fischer.