Last modified on August 26th, 2016
By Rachel Jefferson
On Thursday, August 25th, AppFolio employees worked together to package meals for Stop Hunger Now. If this is your first introduction to Stop Hunger Now, let me start by telling you how wonderful an organization it is. They provide millions of nutritious meals to children and families all over the world (in fact, this year they are packaging 45 million meals and sending $9 million in donated aid). Each meal is packed with essential vitamins and nutrients that school children desperately need. Providing a hot meal during school gives parents an incentive to send their children to school, and it's so important because giving kids a primary school education can help end the cycle of poverty and make positive change in areas like education, maternal health, childhood mortality, gender equality and combating HIV/AIDS.
Over the last couple of months, AppFolians in Santa Barbara, Dallas, and San Diego offices have been raising money to fund almost 60,000 meal packages that will be sent to school children in Nicaragua and Southeast Asia.
Teams organized bake sales, water pong tournaments, breakfasts, game nights, and even partnered with local restaurants to raise money and awareness for this important cause. According to FAO, approximately 795 million people in the world are chronically malnourished. That number is down 167 million over the past decade and 216 million less than in 1990-1992. Together, we can keep working to bring this number down until it reaches 0!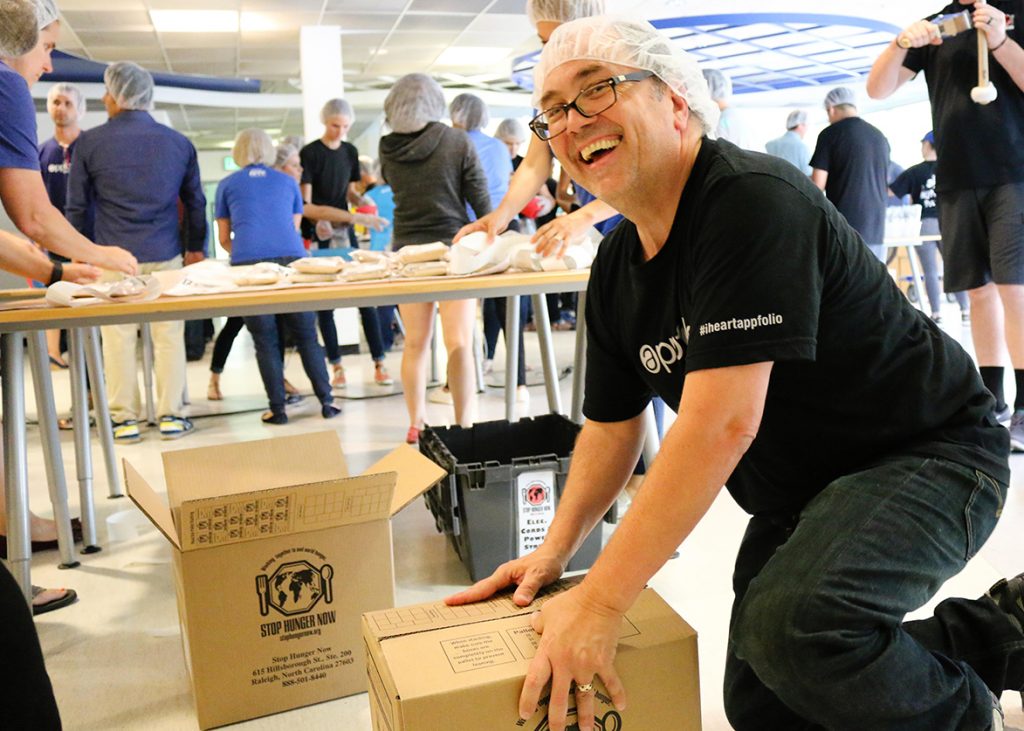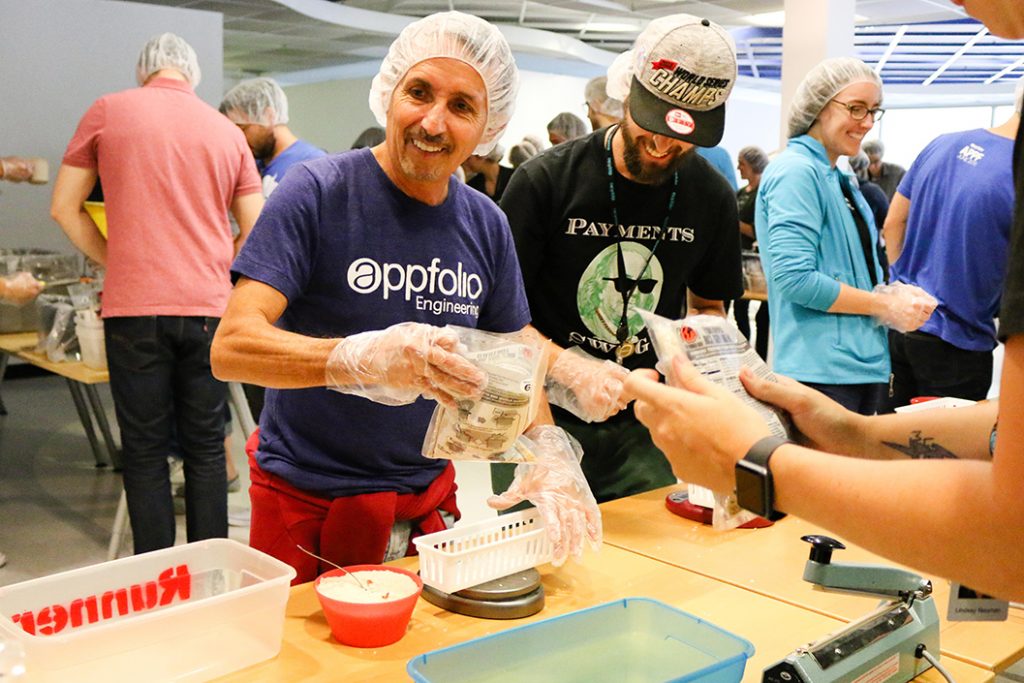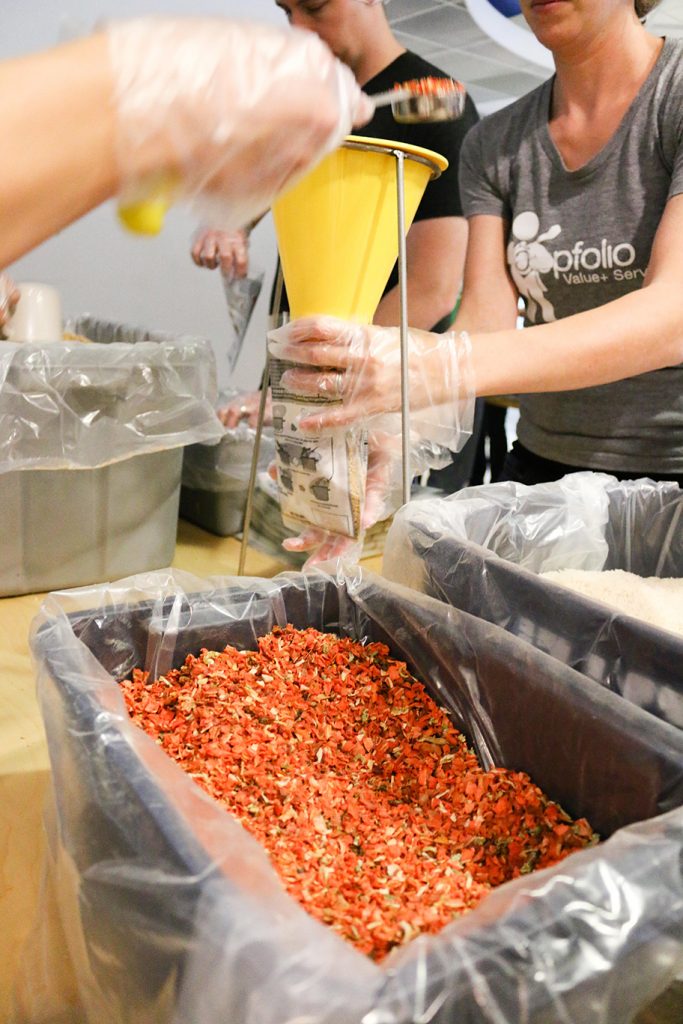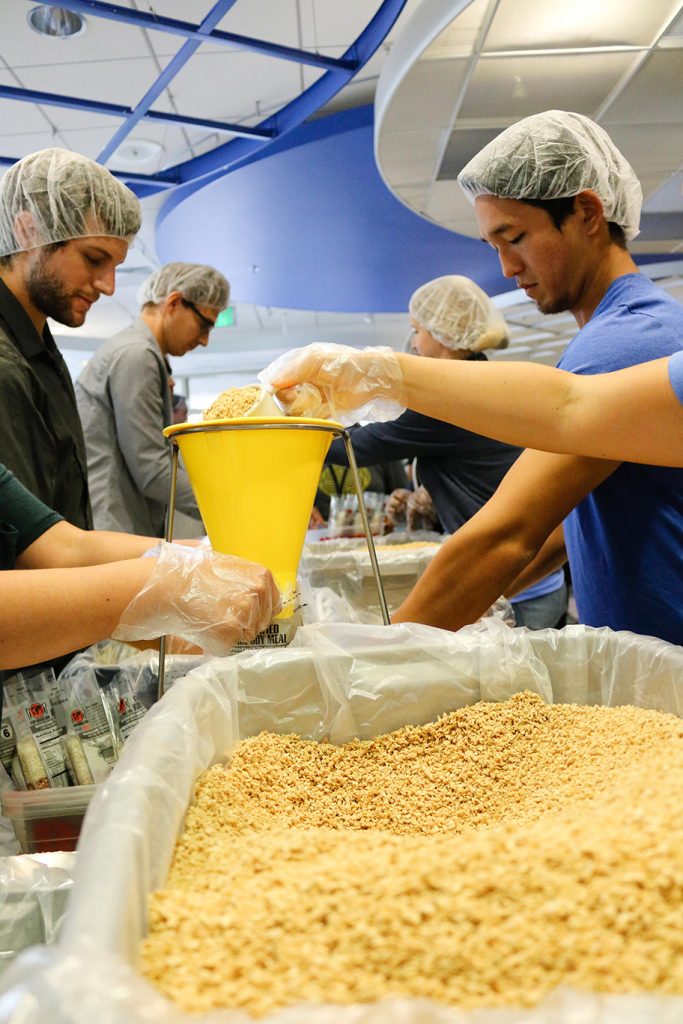 Coming together for a worthy cause like Stop Hunger Now is an opportunity we don't take for granted at AppFolio, and getting the chance to give back to communities is one of the top reasons people enjoy working here. For me personally, the packaging event was a chance to connect with colleagues I might not typically work with on a daily basis. (For example, I was on a team with a brand-new AppFolian who was four days into her job here—what a great way to welcome her and introduce her to our culture!) Collaboration and a fun time are also great benefits, but, most importantly, is the feeling that you're making an impact on something bigger than yourself and changing the lives of others, which we tend to forget while focusing day-to-day on our careers.
Learn more about how you can get involved and do your part to end world hunger today. If there is a local cause near and dear to your own hearts, find out how you can help make a difference. Making a difference always feels good!