Last modified on October 1st, 2018
By Stephanie Vernon
Last week we welcomed over 700 property managers to Santa Barbara for our 3rd annual Customer Conference. The event took place at the Fess Parker DoubleTree Resort, September 28-30, and the energy was above and beyond our expectations. Customers enjoyed a few days of informative sessions, networking, and a chance to get their support questions answered in our highly popular Genius Bar.
Jay Baer, marketing coach and speaker, returned to give this year's keynote address on Hugging Your Haters, and other special guest speakers from businesses like For Rent, Axiometrics, and experts in law and hospitality spoke to a captivated audience of property managers from all across North America.
Some exciting announcements were made during the conference, including AppFolio's expanded Value+ offerings and payments platform. The event also included an on-site, 24-hour Hack Day, where AppFolio engineers built the winning feature voted on by customer attendees. Overnight, engineers built a prototype of enhanced start page features for the AppFolio Property Manager product.
The AppFolio Customer Conference is a chance for us to get to know our customers in person, hear their feedback, and capture their personal success stories on growing their business with AppFolio. It's an invaluable experience for us and one we can't wait to have again next year.
In case you missed the event, check out all the action on #iheartappfolio and the Facebook Photo Album (tag your friends and colleagues!). Here's a sneak peek!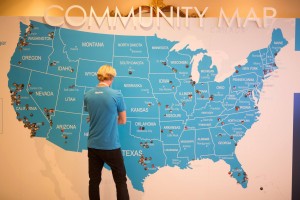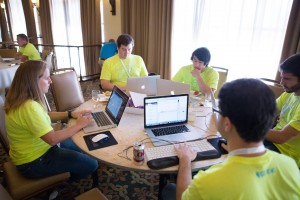 See you next year!