Last modified on December 14th, 2017
By Elizabeth Millar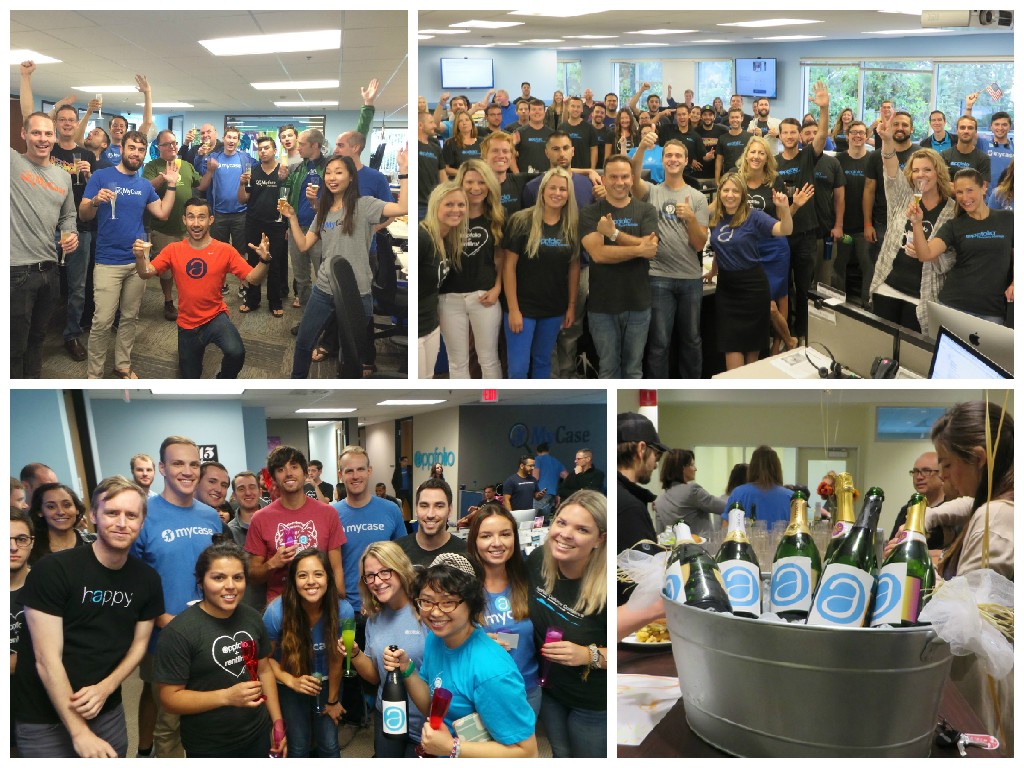 By now you may have heard the news that AppFolio has officially been listed as APPF on Nasdaq. We celebrated in our offices with some breakfast and a new t-shirt, and we all signed an oar. This oar-signing tradition dates back to our very first engineering team-building activity when we all went river rafting. The team needed a break to recharge—building accounting software is actually pretty difficult! We only lost one intern overboard and many of our original team is here today to celebrate this milestone. We've marked all of our important events this same way, and somehow we can still fit everyone's (much smaller) signature on the oars!
We recognize that this is one more step in the journey as we continue on the path to building a long-lasting company. We are very thankful for our AppFolio community, especially our customers who trust us every day with their business and our employees who trust us every day with their careers.
We look forward to signing many more oars with you,

Brian Donahoo
AppFolio